Women in Law Awards kick off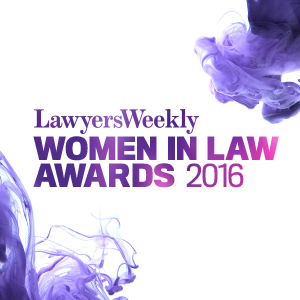 Submissions are now open for the annual Lawyers Weekly Women in Law Awards.
This event recognises the achievements of women across the legal sector, including lawyers, students, academics and support staff.
The Diversity Firm of the Year category recognises firms that have committed to the inclusion of women across their operations.
Entries will be judged by a high-profile panel of judges from across the legal and business communities.
The winners will be announced at a black-tie gala dinner on 27 October at the Sofitel Melbourne.
To nominate yourself or a colleague, please visit the Women in Law Awards website.