New commissioners for NT detention scandal welcomed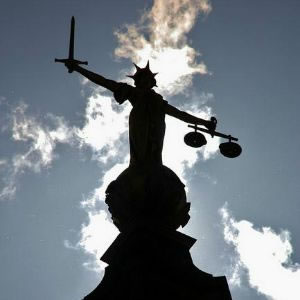 Legal bodies have welcomed the appointment of Margaret White AO and Mick Gooda as joint commissioners for the Royal Commission into the Detention of Children in the Northern Territory.
On Monday Brian Martin AO QC announced he would step down as the royal commissioner, citing the need for the public to have full confidence in the commissioner.
"Since my appointment was announced I have been extremely disappointed with the disingenuous and ill-informed comment that has ensued," Mr Martin AO QC said in a statement.
"However, notwithstanding the ill-informed nature of the commentary, it has become apparent that, rightly or wrongly, in this role I would not have the full confidence of sections of the Indigenous community, which has a vital interest in the inquiry.
"As a consequence, the effectiveness of the commission is likely to be compromised from the outset."
Shortly after Mr Martin AO QC's resignation, Attorney-General the Honourable George Brandis QC announced the appointment of two new commissioners: former justice of the Supreme Court of Queensland the Honourable Margaret White AO, and the Aboriginal and Torres Strait Islander Social Justice Commissioner of the Australian Human Rights Commission Mick Gooda.
The Australian Bar Association (ABA) and the Law Council of Australia (LCA) both welcomed the appointment of Mr Gooda and Ms White.
"The ABA has full confidence that the two will conduct a thorough and detailed examination of the problems within the youth detention system in the Northern Territory," ABA president Patrick O'Sullivan QC said.
"The ABA has full confidence in the Royal Commission to make recommendations that will lead to real and systemic change within the youth justice system in the Northern Territory."
LCA president Stuart Clark AM said the appointment of Mr Gooda and Ms White was a vital step to ensuring the Royal Commission could advance its critical agenda.
"This Royal Commission is absolutely vital, because of the need to examine, in detail, what appears to be a deep cultural and systemic problem within the NT juvenile detention system," Mr Clark said.
"Mr Gooda and Ms White are extremely well qualified to carry out this important inquiry, with the necessary independence from the Northern Territory government and confidence of the community."
Mr Clark also acknowledged Brian Martin AO QC for his decision to stand aside.
"Volunteering to stand aside to avoid reputational risk to the Royal Commission's work required Mr Martin to put the public interest ahead of his own. He deserves great credit for making the call," Mr Clark said.