Firm attributes consistent growth to repositioning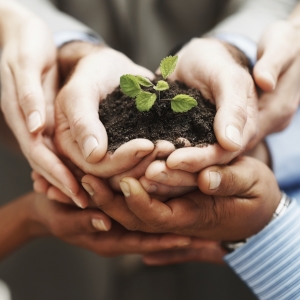 A property firm says it has changed what it means to be a lawyer, to drive further growth in recruitment and client numbers.
Speaking to Lawyers Weekly, Commercial & Legal partner Elias Farah said the firm has taken an active role in positioning its practitioners as "trusted advisers" rather than lawyers, to appeal to new and established professionals and to clients in its targeted market.
"We perceive and portray ourselves as trusted advisers, and I take those two words very seriously," he said.
"I used to be an accountant and I constantly realised that with my clients, if they've got a business decision to make, they'll call their accountant. They don't call their lawyers [unless] they need a document for a deal, not when they want to talk about a deal, so I always want my firm to be clients' trusted advisers, so we get a call before their accountant.
"It's quite difficult to position yourself so that you're the first person they think of when they've got an idea in their head, [but] that's one thing we try and do, and I believe that's worked well because it's allowed us to pick up clients in year one, maintain them in year seven and grow with them."
Mr Farah said this approach, coupled with the firm's smaller size, has given it an edge over its larger competitors.
"In these larger firms, because you have to cross-sell, you'll have several partners to one client, so how do you develop a relationship of trust when there's seven of you?" he said.
"With us, they'll develop it with our staff, within the one team, within the one department, so I feel we can naturally build stronger bonds and I also believe we honestly and sincerely believe in those bonds.
"By no means do I intend to come across as though I think they're doing anything wrong or we're better than them, we just do things a bit differently."
The reinvention of the wheel has attracted lawyers with up to 30 years' experience in some cases, according to Mr Farah.
"We've already put on three [new positions] in the first six months of this year," he said.
"We've been able to attract fantastic talent and one of our latest acquisitions is Anthony Floreani, and we took him from HWL Ebsworth Lawyers, so he's come to us because he can see our offering in the market and the advances in the future that we have.
"Coming from a national firm to a firm like us, I think, says a lot about the opportunities that we have."
Commercial & Legal was named as a finalist for the Property Team of the Year category at the Lawyers Weekly 2016 Australian Law Awards.
The Australian Law Awards is the premier legal event of the year, celebrating the nation's top lawyers across all levels of experience, legal teams from all practice areas and law firms of all sizes.
Students, academics, support staff and managers are also represented at the black-tie event.
The winners of this year's Australian Law Awards will be revealed on Friday 2 September, 2016 at Sydney's Four Points by Sheraton.
Click here to buy tickets now.