Insolvency risk disclosure a must for lawyers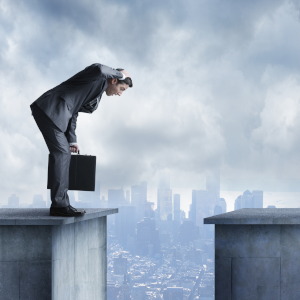 Lawyers must ensure they disclose the full extent of risk to clients, as the Australian Financial Security Authority's (AFSA's) statistics show the number of bankruptcy cases is increasing.
The latest AFSA insolvency statistics reveal the number of debtors who entered a business-related personal insolvency rose 20.6 per cent in the June 2016 quarter.
Further, the number of bankruptcies indicated an increase of 7 per cent in the June 2016 quarter when compared with the same time last year.
The spike in business-related personal insolvency numbers highlights a need for legal professionals to ensure their clients are educated about the consequences of engaging with new business partners, according to Peter Maloney, CEO of GlobalX Legal Solutions.
"To ensure clients receive the most accurate advice, it is imperative that legal professionals use government data in the due diligence process, and encourage clients to complete these crucial searches," he said.
"The provision of bankruptcy information online via company, individual or bankruptcy searches provides individuals access to information that can mitigate risk."
The federal government recently released proposals on measures to improve existing bankruptcy and insolvency laws by making changes to the default bankruptcy period, introducing a safe harbour for directors, and changing the operation of 'ipso facto' clauses.
These proposed changes recently sparked debate between legal professionals.
"The government's proposals demonstrate the need to address the rapid increase of personal insolvency cases, but people should already be taking extra measures to ensure their personal and business assets are protected," Mr Maloney said.
"In this volatile market, a simple bankruptcy search gives certainty of an individual's financial background, helping ensure the bona fides of a deal is not in question."
Mr Maloney said there is a common misconception that this is a time-consuming and costly process, when this is not the case.
"We encourage legal professionals to recommend clients are taking appropriate measures," he said.