Two firms replace Hunt & Hunt Tasmania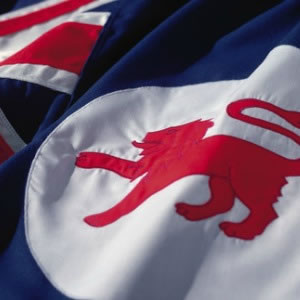 Hunt & Hunt Tasmania has closed its doors, with its lawyers being snapped up by two national firms both establishing Hobart offices.
Hunt & Hunt Tasmania, which has been independent from the other Hunt & Hunt offices since 2009, recently announced it would cease trading on 31 July 2016.
This comes just one month after the Hunt & Hunt Adelaide office broke away from the national firm.
HWL Ebsworth and Barry.Nilsson have now both launched in Tasmania by bringing on board one of the two former Hunt & Hunt principal owners and numerous other employees each.
One of the former Hunt & Hunt Tasmania principal owners, Antony Logan, has joined HWL Ebsworth along with partner Sarah Sealy, three lawyers, one consultant and five support staff.
Mr Logan told Lawyers Weekly that Hunt & Hunt Tasmania has been a separate business from the other Hunt & Hunt offices since 2009, and that they weren't looking to close the company until they were approached by HWL Ebsworth.
"We've been a separate business down here in Tasmania for seven years as Hunt & Hunt," Mr Logan said.
"The HWL opportunity came along and it was their reputation and their size in the market and their interests in expanding in to the Hobart market which attracted me primarily."
The Hobart office is HWL Ebsworth's 10th Australian office. The firm now has offices in every state and territory across Australia.
The Hobart office will initially focus on the areas of commercial and corporate, property, workplace relations and safety, banking and finance, construction, dispute resolution, insurance and restructuring, and insolvency and debt recovery.
"Tasmanian clients have traditionally sought to instruct local firms for the convenience and value for money that this approach offers. In many situations though, such clients have felt compelled to instruct mainland firms in particular specialist areas of law," Mr Logan said.
"We believe that we will be in the unique position of being able to offer outstanding advice in all areas of law of interest to our clients by tapping into the national expertise and resources of HWL Ebsworth, while being members of a firm that is eager to invest in the local market."
Mr Antony said that while his former business partner Peter Forbes-Smith was also part of the initial discussion with HWL Ebsworth, he decided to pursue other avenues, with a focus on insurance.
Indeed, Mr Forbes-Smith has joined Barry.Nilsson, leading its new Tasmanian office along with special counsel Steven Smith and associate Alzena Ali.
"We have long held the vision of being leaders in Australia in our practice areas, and today's announcement is a significant step forward in that direction," said Don Leembruggen, managing partner of Barry.Nilsson.
"Notably, we have expanded carefully and selectively by only recruiting staff who are attracted to our values and client-focused service, and I am confident the new recruits will uphold our high standards. We see exciting times ahead for our firm and are confident our increased scale and depth will contribute to successful outcomes for our expanding national client base."
Barry.Nilsson also recently launched an Adelaide office through a merger with Winter Hilditch & Fotheringham, and has significantly expanded its Sydney presence.
The former head of national insurance at Hunt & Hunt was also poached by Barry.Nilsson last year to launch its Melbourne practice, along with two partners and six staff, all from Hunt & Hunt.
Note: This article previously incorrectly reported that Emily Page joined Barry.Nilsson. Ms Page has actually joined HWL Ebsworth.