'Dramatically changing' market sees firm launch new division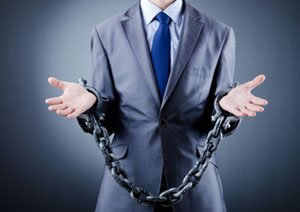 A spike in competition and demand has prompted a Queensland law firm to introduce a new criminal law division.
Speaking to Lawyers Weekly, Creevey Russell Lawyers principal Dan Creevey said the firm has decided to launch the specialist division to further its services to clients and simplify the criminal justice process.
"Creevey Russell Lawyers are proud to announce we have launched 1800 Crime Law to guide clients through the criminal justice system to help obtain the best outcomes," he said.
"Strategically, from our growth into regional Queensland, we're pretty well suited to be able to provide that service to a broader geographical target than most firms."
Mr Creevey said the changing environment of law encouraged the firm to launch its new division.
"I think with all this change going on, the days of sitting back and expecting or demanding clients to walk in the door are long gone," he said.
"We've got to chase every client we can and it's a hard job, no doubt about it. [The marketplace] is changing dramatically."
Creevey Russell Lawyers' new criminal law division will be headed up by senior associate Patrick Quinn and four solicitors, Mr Creevey said.
"Our criminal law team has more than 40 years' experience in criminal and traffic matters, with an enviable track record of achieving outstanding results for our clients," he said.
"We're trying to rebuild our reputation and our profile in the criminal area.
"I've done a lot of it previously in my 30 to 40 years in law, so we're just trying to rebuild that process, get our name out there and provide some accessibility we saw as an opportunity."