Manus Island detainees to claim false imprisonment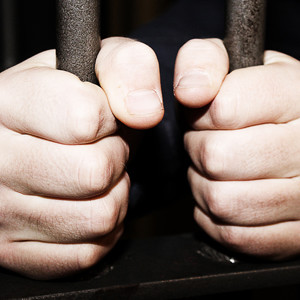 As news emerges that the Manus Island regional processing centre is set to close, Slater and Gordon has been granted court approval to add a claim of false imprisonment to an existing class action the firm is running on behalf of Manus Island detainees.
On Wednesday, Australian Immigration Minister Peter Dutton confirmed that the Manus Island detention centre will be closed, after meeting with Papua New Guinea Prime Minister Peter O'Neill.
This announcement came several months after the Papua New Guinea Supreme Court made a landmark ruling that the detention of asylum seekers on Manus Island was illegal and in breach of Papua New Guinea's constitution.
That ruling spurred Slater and Gordon to seek an amendment to class action pleadings that would allow lawyers to argue that detainees had been unlawfully held on Manus, which was granted by Victorian Supreme Court Justice Michael McDonald.
"We believe the PNG ruling is a significant legal development for our clients," said Rory Walsh, Slater and Gordon principal lawyer.
"We argued, and Justice McDonald accepted, that in light of the PNG ruling, our clients should be given the opportunity to argue their detention amounts to false imprisonment and to seek additional damages on that basis."
He continued: "The recent amendments to the claim allege that the imprisonment of the plaintiff and group members at the Manus RPC was undertaken by the Commonwealth and its contractors, that it was unlawful, and that the Commonwealth knew that it was (or was likely to be) unlawful."
The class action was originally launched in December 2014 against the Commonwealth and its service providers G4S and Broadspectrum (previously known as Transfield), which operated the Manus Island detention centre under contract from the Commonwealth.
The action was initially pleaded on the basis that the detainees suffered serious physical and psychological injuries as a result of the conditions in which they were held on Manus Island between November 2012 and 19 December 2014.
"It is our case that the Commonwealth and its service providers have failed in their duty to prevent foreseeable harm to the men, women and children held on Manus Island, and that the detainees are entitled to be compensated for their injuries," Mr Walsh said.
"Further, we allege that the Commonwealth deliberately held our clients in conditions which they knew were harmful, both as a means to coerce our clients to return to the countries from which they fled seeking refuge, but also to deter others from seeking refuge in a similar manner.
He continued: "We say for the Commonwealth to treat detainees in such a manner is unlawful. The Commonwealth owes a duty of care to all those in its custody, including people being held in offshore detention centres by the Commonwealth, and no matter where it detains people we allege that it is required to provide the same level of care and oversight that the law requires of it within Australia."
The new additional claim of false imprisonment will cover the period from November 2012 up to May 2016.
"If the Manus Regional Processing Centre does close as per the Immigration Minister's indications this week, we hope it will be an opportunity for this state of affairs to end," Mr Walsh said.
"Simply moving the group to another location that has similar kinds of failings in the levels of security, infrastructure and services available would appear unlikely to satisfy the Commonwealth's duty of care here."
Meanwhile, legal bodies recently called for a review of the legal framework guiding the offshore detention of asylum seekers following the release of over 2,000 documents by The Guardian last week regarding abuse, self-harm and threatening behaviour from within Australia's Nauru detention centre from 2013 to 2015.