Discrimination law guide revamped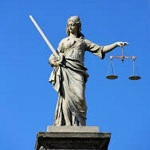 The publication of the updated Federal Discrimination Law guide is hoped to raise awareness about civic rights and responsibilities.
A revised guide on Australian anti-discrimination law has been launched this week.
The update comes five years after the last edition and highlights a number of new discrimination protections. 
A joint initiative between the Australian Human Rights Commission (AHRC) and LexisNexis, the resource offers a summary of recent case law, tables setting out damages awarded on the basis of discrimination from 2000 and a general overview of the federal laws.
AHRC president Professor Gillian Triggs said she hopes the update will serve as a valuable education tool for the community.
"It is vital that information and resources are available to enable individuals to understand and enforce their rights effectively, and to assist businesses and employers to meet their obligations under federal discrimination laws and support workplace diversity," Professor Triggs said.
Since 2011 Australia has amended laws to introduce protections against discrimination on the basis of sexual orientation, gender identity, intersex status and relationship status.
These legal protections accompany the existing protections against discrimination on the bases of sex, family responsibilities, pregnancy or potential pregnancy, breastfeeding, marital status, disability, age, and race, colour, descent or national or ethnic origin.
According to Joanne Beckett, Australian managing director for LexisNexis, discrimination law is a topic "very much on the community's agenda". She echoed Professor Triggs' desire to see the resource accessed by everyday people.
"Discrimination law remains a challenging and complex area of law. We hope that the content of this publication can play an integral role in educating Australians in respect of their rights and thereby help protect their rights.
"Our global mission […] is to give people equal access to the rights they are entitled to, regardless of their status, which is why LexisNexis is so proud to have partnered with the commission to produce this important body of work," Ms Beckett said.
Federal Court judge Melissa Perry launched the updated guide at an event hosted by the AHRC yesterday.