International firm to gain leg-up in client retention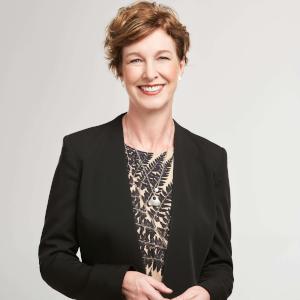 An international law firm with a key presence in Australia is set to boost its client numbers and retention rates by focusing on providing a unique and innovative key point of difference.
Speaking to Lawyers Weekly, Allens partner Anna Collyer (pictured) said it has become more important than ever to meet clients' needs by offering a different service to what is already out there in the legal marketplace.
"Our clients are facing disruption through rapid changes in and decreasing costs of technology, as well as other economic factors such as globalisation. They are having to innovate to remain competitive and need their service providers to be doing the same," Ms Collyer said.
"Research we conducted earlier in the year is consistent with other trends being reported: clients want their legal service providers to innovate. We are also seeing specific examples of this, such as tender requests from clients specifically asking for innovative approaches to service delivery or for specific proposals to provide alternative legal services.
"Its fundamental to our business to deliver a service that is highly valued by our clients. In this environment we need to innovate to ensure we continue to meet our clients' needs. Innovation is the new means for differentiation, which is incredibly important in this market – it is the way in which you strive to add the greatest value for clients by solving their problems or meeting their changing needs in new and different ways, at the same time striving to continually evolve your value proposition."
Ms Collyer said Allens has driven innovative strategies throughout the firm to stand out from its competitors in the eyes of clients.
"There are two key aspects to our strategy. The first is our belief that there is no one-size-fits-all solution and providing an innovative approach for a particular client involves working closely with that client to understand their needs and then co-creating that solution. In other words, you really have to understand your clients' needs and challenges, and what is driving their decision-making process, in real time," she said.
"The second is our multidisciplinary approach. We have developed a team of experts over time that now comprises more than 70 technology, pricing and legal project management professionals, including 12 with a rare hybrid of legal and technology qualifications. This team, now under our a+ banner, works closely with our lawyers, and in many cases directly with our clients, to develop bespoke, integrated solutions for our clients.
"An example is an app we developed using Neota software tools to improve the speed and quality of lease review in a due diligence context, for the purposes of a significant real estate transactions. Combined with a range of other innovations developed with the client for this deal, we were able to deliver at significantly reduced cost to the client."
Ms Collyer said while being innovative is often seen as a daunting task by legal professionals, its benefits are grand, with clients appreciative of the effort made.
"One of the key challenges can be the desire to 'get it right'. This has two aspects: both what to pursue and what not to pursue," she said.
"As a firm we have so many smart people with fabulous ideas, so developing a framework with the functionality and sophistication to quickly assess those ideas and agree the level of investment warranted, and then develop that solution with the client, is a very important challenge and something we've been focused on getting right. Speed to market is essential in order to complete and differentiate in a meaningful way.
"We also have to be willing to try something new, even if there is a risk it may not be successful. Every business has aspects that cannot be 'safe to fail' and for us that is the quality of our legal advice. However, when it comes to the way in which we deliver services there are opportunities to try new approaches and we need to be prepared to give something different a go."
Ms Collyer will feature in a panel discussing innovation strategies at Lawyers Weekly's inaugural Future Forum. 
The event will be held in Sydney on 9 November and in Melbourne on 11 November.
To learn more about the Lawyers Weekly Future Forum, or to purchase tickets, click here.