Global firm cuts one captain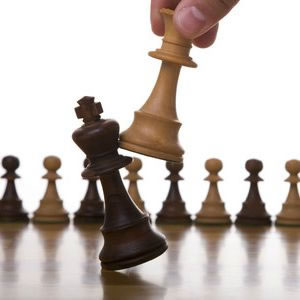 Herbert Smith Freehills, which is currently running under the leadership of two CEOs, has made the decision to proceed with only one CEO from May 2017.
Mark Rigotti and Sonya Leydecker, originally of Freehills and Herbert Smith respectively, were appointed as joint CEOs in May 2014 following the merger of the two firms in 2012.
Following a recommendation by the firm's governance body the Global Council, and the subsequent approval by partners of this recommendation, Mr Rigotti will continue in the position alone when their joint term concludes.
He has been appointed to the position of sole CEO from 1 May 2017 for a three-year term.
"The move to a sole CEO confirms the strength and development of the firm following our merger in October 2012," said HSF senior partner James Palmer.
"It represents a natural progression in our development as we move from a focus on the integration phase to the implementation of our strategic goals."
Mr Rigotti told Lawyers Weekly in an Australian exclusive: "It will be a privilege to serve the firm as CEO and I thank partners for their support.
"I look forward to continuing to support our partners and people to be successful, and to implement our strategy aimed at delivering our ambition to be a world-class professional services business and among the best firms in the world."
When asked about the destiny of Ms Leydecker following May 2017, a Herbert Smith Freehills spokesperson told Lawyers Weekly "it is too early to comment on Sonya's plans".
In an interview with Lawyers Weekly earlier this year, Ms Leydecker in fact praised the firm for its collegiate and supportive environment.
"What I noticed when I started was it was a really collegiate environment and there were other women as well," she said.
She also recalled how she came to be in the position of joint CEO following the merger due to the support and encouragement offered.
"I remember I was having a coaching session and I was thinking 'How am I going to interact with whoever the new person or people are going to be?' and the coach said 'Have you thought about applying for that yourself?'," she said.
"So by the time I came out of that coaching session I thought, 'I could do that, I could put myself forward for that', and so I did and the rest is history, really."
Ms Leydecker also spoke of the importance of having women in leadership roles.
"Clients want us to mirror them and so it's really important that we can attract and retain the best people from different backgrounds, as well as gender and ethnicity," she said.
"Having senior women at the top actually encourages people to think that this is an organisation that they can succeed in."
The leadership change follows a period of instability for the firm in Australia after news emerged that US giant White & Case had poached 10 Herbert Smith Freehills partners to launch its Australian presence.
Mr Rigotti told Lawyers Weekly at the time that, while unfortunate, the loss would not have any consequential impact on the firm.