Firm gives DV-affected staff a leg-up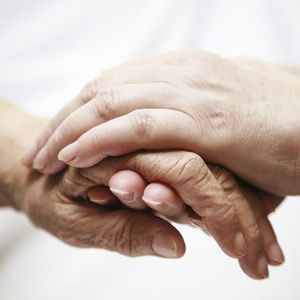 A national firm has shared that entitlements available under its domestic violence policy have been accessed by both male and female staff since its launch earlier this year.
McCullough Robertson said its team members affected by domestic and family violence have accepted support offered by the firm's DV program that was unveiled six months ago.
The program includes up to 10 days paid special leave, as well as counselling, enhanced security measures and assistance with domestic duties.
Speaking ahead of White Ribbon Day, which kicks off today and aims to raise awareness and prevention of domestic violence, McCullough Robertson chairman of partners Dominic McGann said the firm's DV policy uptake "spoke volumes about the prevalence and societal impact of domestic and family violence".
"Individuals affected by domestic violence are often disadvantaged in the labour market, and are more likely to have a disrupted work history," said Mr McGann.
"The option to take paid special leave to attend court and medical appointments, for example, helps to take the pressure off a bit - alleviating the need for staff affected by domestic and family violence to use up annual leave or take time off without pay."
Mr McGann noted policies and clauses in workplace agreements needed to form part of a broader workplace response.
"Business leaders have a critical role to play in bringing the issue out from behind closed doors and helping to reduce the stigma attached to domestic and family violence," he said.
"We talk about the problem in internal communications and we run education and awareness sessions, which will help staff recognise the signs of domestic violence and equip them with the skills needed to initiate challenging conversations with their colleagues."
According to figures released by the Australian Bureau of Statistics (ABS), a third of people who experienced domestic violence from a current partner in the last 12 months were men, while two thirds were women. The ABS noted that these figures should be used with caution as they contain only those reported.