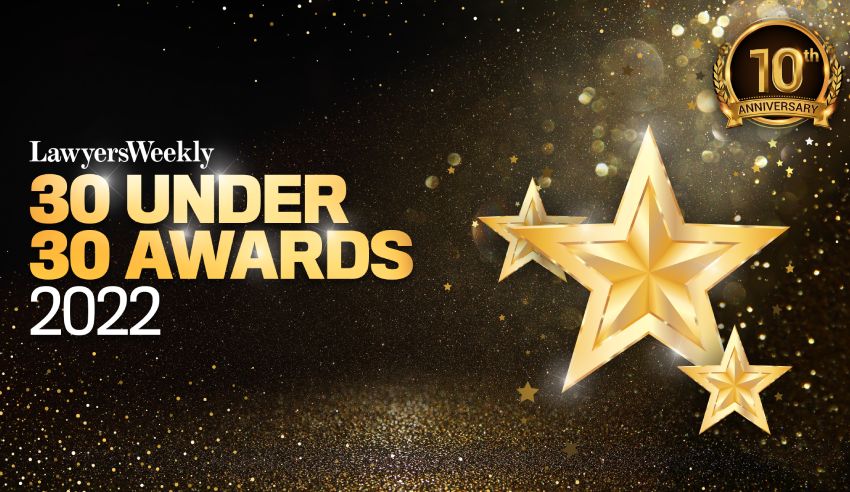 This year's annual celebration of Australia's emerging lawyers is fast approaching, as is the deadline for submissions before finalists are announced. 
For the past 10 years, the 30 Under 30 Awards has shone a light on the top-performing young lawyers, and 2022 is no different. Hosted at Sydney's The Star on Friday, 3 June 2022, the awards night celebrates the tremendous efforts of the nation's top young lawyers.
Hosted by Lawyers Weekly with the support of principal partner Taylor Root, the awards night recognises the outstanding work of the top-performing young lawyers across a range of categories, including commercial, banking and finance, pro bono, and real estate.
Securing a 30 Under 30 award offers you the foundation for career progression, with industry-wide recognition for your professional competency, all while highlighting a passion for the law and a great dedication for personal achievement.
The awards, in conjunction with event stakeholders, Lawyers Weekly, Momentum Media and a panel of leading legal professionals, have developed a robust awards methodology to form the backbone for assessing, analysing, and benchmarking Australia's leading young lawyers.
The judging criteria for award categories is both quantitative and qualitative, acknowledging growth, business development, diversity, leadership, innovation, business excellence and contribution to Australia's legal sector.
If you're 30 or under and have excelled in your profession this year, get your submissions in before 24 March for the chance to take the stage at this year's awards program.
If you know a young gun in your team that fits any of these categories, get your nomination in before 24 March to give recognition where it's deserved.
For more information on the awards night or the judging and methodology process, click here.
To start your submission, click here, or to nominate someone you know, click here.