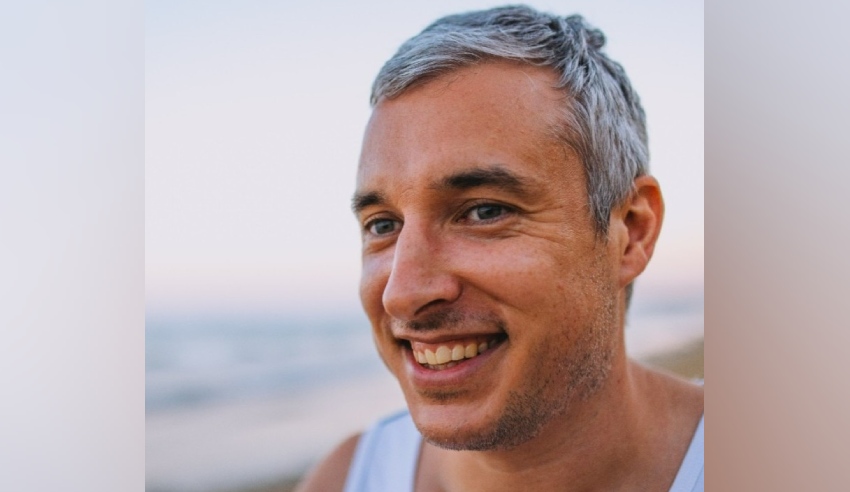 The legal profession – and the broader community – has remained silent about the abuse of animals. In response, Shine Lawyers has publicly stated the commitment of the firm to the rights of animals through committing to an international convention.
Paul Tweddell, a solicitor at Shine Lawyers in Townsville, will work part-time for the Global Animal Law Association to support the firm's stance on animal protection. GAL aims to be the leading organisation in global animal law.
Mr Tweddell said that "at Shine Lawyers, we believe in standing up for the little guy, so our firm's values perfectly align with the work of the Global Animal Law Association".
He continued, stating that "given their incapacity to defend themselves, animals are the epitome of the little guy and I feel passionately about ensuring their protection, so that they not only survive but thrive".
Mr Tweddell suggested that Shine Lawyers was committed to the Global Animal Law Association's push for a UN Convention on Animal Health and Protection (or UNCAHP). He expressed his belief that "UNCAHP is important to acknowledge and protect animals as individual sentient beings capable, as humans are, of feeling pain, fear, sadness, happiness and love".
He also predicted that "by providing for the better treatment of animals, UNCAHP will assist in reducing zoo-nooses such as COVID-19 and biodiversity loss, which, respectively, can lead to global pandemics and climate change".
In conversation with Lawyers Weekly, Mr Twedell commented on the predominance of animal abuse in Australia. He said that "in animal agriculture, one well documented example is live export – the suffering they endure in loading, transportation, as well as from the method of slaughter we often send them off to be condemned to".
"Another particularly cruel practice in animal agriculture is the mutilation of sensitive parts of the body of animals without anesthetic just to reduce costs –including genitalia, teeth, tails, horns, and beaks," he said.
Mr Tweddell continued, "despite the widespread understanding of the suffering to animals in these contexts, Australia also continues to allow animals to be used for the purposes of so-called 'entertainment'. This includes use in circuses, rodeos, races, and in confinement for our spectatorship in zoos, outside a sanctuary or conservation setting. It is true that the most egregious examples of animal abuse are not the isolated cases committed by an individual, but instead those understood by a society to be wrong and are permitted to continue despite this knowledge."
He said that he believed that the COVID-19 pandemic changed the perception many people have of animals. He said, "at the start, and at the height, of the COVID-19 pandemic, more people appeared to be aware of the interconnection that exists between animal and human health. There was more of an understanding of how the mistreatment and disregard shown towards animals can cause problems for humans. Unfortunately, at present, with the severity of the COVID-19 pandemic seemingly lessening in magnitude, this awareness and the value attached to that awareness are also subsiding."
He remarked that "this is, of course, not unexpected, even if disappointing. With around 60 per cent of known infectious diseases, and up to 75 per cent of new or emerging infectious diseases, being zoonotic in origin, it is likely that a pandemic similar to or worse than COVID-19 is only around the corner. Respect for animals and our interaction with them must be a priority."
Current protections for animal welfare are lacking in state and federal legislation. Mr Tweddell pointed out that "there is no national law governing animal welfare in Australia. Instead, animal law is regulated separately in each state and territory. Within each state and territory, the most common governmental department provided with this power is the Department for Primary Industries."
He commented that "this obviously has an inherent conflict of interest at its core, with the department being assigned the dual roles of promoting animal welfare and animal profitability. It is, therefore, recommended that a national legislation is introduced and the governing body in each state and territory be independent from competing interests in order to properly promote animal welfare."
Ultimately, the law is an important tool in providing safeguards of animal welfare. Mr Tweddell argued that the "law is a hugely important tool to help better protect animals. As with speeding in a car or littering rubbish, it would be fantastic if people did not do these things for the greater good, but unfortunately many would if not for the law. The same applies to the protection of animals."
Mr Tweddell believed that "law is required to protect both for the intrinsic value of animals as sentient beings and to save humans from themselves and the deterioration of our planet. As law in social causes lacks the funding of more traditional practice areas, more lawyers and law firms can assist by introducing animal law into their CSR and pro bono practice. Further, more philanthropic funding could go into animal law reform, nationally and globally, to allow for people to work full time in an area which critically requires more focus."
An international convention like the UNCAHP would provide an important impetus for reform in this area. Mr Tweddell said that "the benefits of an international convention like the United Nations Convention on Animal Health and Protection (UNCAHP), an initiative of the Global Animal Law Association, are many. Having UNCAHP adopted by the UN General Assembly will require UN member states (193 at present) to implement the convention into their national legislation. Those nations with less developed animal law will feel more pressured by nations with higher standards of animal law to make changes accordingly. In addition, nations with higher animal law standards will be less able to shift practices involving animal cruelty to nations with lower standards of animal law."
Mr Tweddell asserted that international law-making would be more useful than domestic reforms. He asserted that "to wait for individual nations to feel inclined to introduce local animal protection legislation in the absence of an international convention would take far too long, if at all. Adoption of UNCAHP or a similar international convention at the UN is, I believe, as achievable as draft conventions before it that have since been adopted. The urgency of reducing the likelihood of global pandemics and adverse impacts on climate change, besides the fact that animals, as sentient beings, deserve to be treated well, will hopefully mean that UNCAHP or a similar international convention is adopted soon, with priority."
This is all the more an important issue in the context of changes with regards to climate change, he said. 
Mr Tweddell continued that law-making in the area has "been evolving due to climate change, but not at the pace that is required to help stem the adverse impacts of climate change. Development has occurred mostly in respect to conservation. However, this has been piecemeal and not unified globally. Further, the lack of respect shown towards animals as individual beings all across the world has limited the progress and enforcement of these conservation protections."