Merger on the menu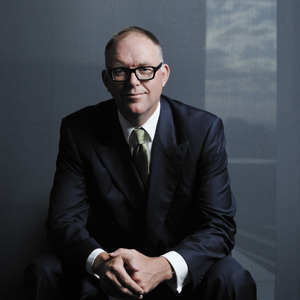 A chance lunch meeting provided the catalyst for an alliance between Allens Arthur Robinson and Linklaters.
Late last night (22 April) Allens and Linklaters announced it will form an integrated alliance on 1 May.
The alliance means both firms will only refer relevant work to each other in the countries in which they operate.
The news follows speculation late last year that the two firms were in "discussions" regarding a potential merger.
Speaking to Lawyers Weekly upon the firm's announcement of the tie-up, Allens chief executive partner Michael Rose (pictured) said discussions between the two firms began approximately 12 months ago following a lunch meeting between Rose and the Magic Circle firm's managing partner, Simon Davies, in the US.
"I was at a conference in California and I ended up having lunch with Simon Davies. We were talking about developments in the regional markets and we realised that we actually had some pretty similar ideas about what was likely to happen," said Rose. "We were seeing the opportunities in the same way and decided that it would be a good idea to take those discussions further."
With preliminary discussions beginning a year ago, Rose said more formal discussions with Linklaters began in September or October of last year.
"As you could imagine there were lots of firms looking at the Australian market over the last couple of years and most firms that came to look at the Australian market wanted to speak with us," he said,
noting that Allens had also spoken with "a couple" of other firms regarding a potential agreement. Rose said Allens eventually decided an alliance structure with Linklaters was the best move for the firm.
"One of the most significant things for us was that with Linklaters, there is a very close fit in relation to clients … and we thought this kind of structure, with this firm, will work for us. It will work for our clients and in fact the initial reaction from clients has confirmed that. Their response has been pretty fantastic," he said.
According to Rose, both partnerships voted overwhelmingly in favour of the alliance structure on 20 April, resulting in a "near unanimous" decision.  
When three names become one
Under the alliance structure, Allens Arthur Robinson will shorten its name to Allens, while Linklaters will continue to use its own name across the globe.
"[It] makes sense. [Linklaters] has a globally established brand, whereas our brand – although it's a very strong brand in the Australian market – is not as well known outside the Australian market," said Rose. "Part of the objective here is to ensure that people can understand the closeness of our connection with Linklaters but also understand that we are a separate firm."
Rose said the decision to operate as separate firms under the integrated alliance structure does not constitute the first step towards a full-blown merger and that neither firm has any intention to merge at this stage.
"Neither firm came into this looking for a merger … A merger was not out objective and it was never Linklaters' objective either," he said. "We've gone into this because we think it's a good structure and this is the structure we want to take forward.
"Having said that, markets change over time and client needs change over time, so you never say never."
While Allens and Linklaters are to remain independent under the alliance agreement, the firms will establish two joint ventures in Asia targeting the lucrative areas of energy and resources and infrastructure.
Allens have had a long-standing association with Indonesian firm Widyawan & Partners. Building on this existing relationship, Allens and Linklaters will form a joint venture in Indonesia focusing on energy, resources and infrastructure, banking, capital markets, and mergers and acquisitions work.
"The focus of the [Indonesian] joint venture is for those firms to jointly invest in the growth of practice in Indonesia," said Rose. "The other joint venture is a joint venture which is focused on energy, resources and infrastructure work right across Asia. The aim there is to combine the energy and resources offering at both firms – which is a pretty strong offering – and present that to clients right across the region."
Allens' move comes hot on the heels of the global firm mergers of two of its biggest rivals in the Australian market – Mallesons Stephen Jaques (now King & Wood Mallesons) and Blake Dawson (now Ashurst) – last month. It is also believed that Freehills and UK-based global firm Herbert Smith will be establishing formal links prior to the start of the next Australian financial year in July.
"We paid very close attention to what other firms were doing and we paid close attention to the breadth of the offering that they were seeking to offer clients, and where the focus of their activity was, but I think the main influences for us was what [will] work for our clients," said Rose.
Linklaters has over 450 partners across 27 global offices, including five in the Asia Pacific. Allens has just shy of 200 partners across 13 offices.