'Sadfishing' by law students should concern us all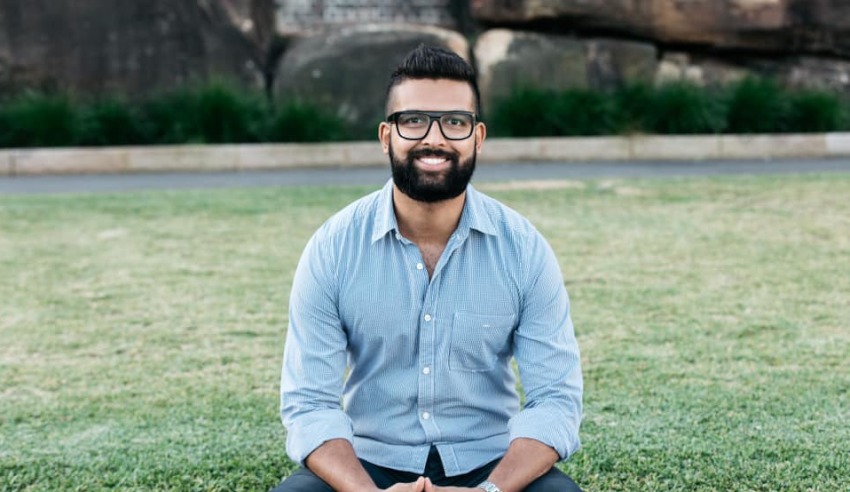 Taking to social media to vent about emotional issues, allegedly to generate sympathy, is an increasingly popular trend among teenagers. But the Australian legal profession should be wary of the tendency of law students to do the same, writes Jerome Doraisamy.
The research
Earlier this week, I came across a report – co-written by Digital Awareness UK and the Headmasters' & Headmistresses' Conference – which outlined "sadfishing" as a growing "behavioural trend", in which individuals will make "exaggerated claims about their emotional problems to generate sympathy".
The Tech Control Annual Report, which surveyed more than 50,000 students and parents across British schools, surmised that sadfishing was indicative of a student's inability to cope with the stressors of secondary education and other personal, social and emotional issues.
And while such cries for help are troubling enough, some of the responses are even more alarming.
The report referenced a comment from one student who said they had shared on social media that they had been "feeling really down", and that "I got a lot of people commenting on and 'liking' my post but then some people said I was sadfishing, the next day at school, for attention".
It found, ultimately, that in the wake of such an emerging trend, "young people with genuine mental health issues who legitimately seek support online are nevertheless facing unfair and distressing criticism that they are jumping onto the same publicity bandwagon".
"In some cases, this rejection can damage their already fragile self-esteem and even result in them becoming more vulnerable," the report said.
Nexus to Australian law students
Even just a cursory glance at popular law students' pages and accounts on social media should help one draw a link between the behaviours of the aforementioned British teens and Australian law students.
When one scrolls through the posted images on Facebook pages such as Law School Memes or Dank Law Memes, they'll come across many seemingly benign puns about the rigours of assessments and exams, mixed in with pop culture references. But, without too much digging, one will find an image such as this (chosen from dozens of similar sentiments on a range of Facebook pages):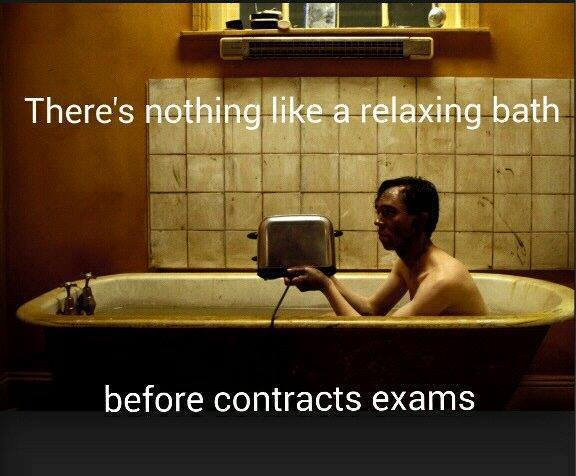 Credit: Law School Memes (FB)
At the time of publishing, this post had 2,900 likes, 495 comments (mostly persons tagging their friends) and 219 shares.
The insensitivity of such a post, in minimising the trauma of suicide ideation, is clear and does not need to be unpacked in great detail. Most reasonable people will be able to appreciate that issue. What is less obvious is the untold damage viewing such a post would do to a law student who is genuinely struggling, either with their academic workload or with emotional and psychological issues, or both – perpetuating self-stigma.
Making light of such trauma is troubling at best and horrifying at worst. But, for those who post and/or engage with such imagery, it may also serve to divert attention away from the very real issues they may be suffering.
This law student version of sadfishing – which, from my own anecdotal evidence, has been around ever since the advent of Facebook and other social platforms – dominates the online sphere in place of meaningful, substantive discussion about mental health issues that, statistics consistently show, plague law students in numbers that exceed most if not all other tertiary educational strands.
How can we react?
Some law students – and, indeed, some lawyers – may dismiss my concerns as hypersensitivity or political correctness. I say that's crap.
With too many law students unable to adequately communicate about the issues they face, it is fundamentally important that one of our most valuable and accessible mediums – social media – not get clogged up by potentially harmful memes, comments and images.
Images such as the above can and should be seen for what they truly are: a cry for help from the next generation of legal professionals, desperate for the pressure to be alleviated.
If you see one of your friends, classmates or paralegals post such a meme, or engage with it online by commenting something like, "This is so me", take the time to reach out and see how they're doing. If you're the one posting such imagery, I wholeheartedly suggest you instead direct your time and effort toward having a real conversation with those in your life whom you love and trust about what you're going through.
Alternatively, if you're someone who posts these memes because you think making light of mental health issues in law school is funny – take a long, hard look at yourself.
Sadfishing in a law school context might be more subtle than that displayed by high school students, and be masked by humour, but make no mistake: we should be just as concerned for those engaging with such posts as we are by kids who legitimately use online forums to express that they're struggling.