Protégé: Bouncing back from major obstacles as a young lawyer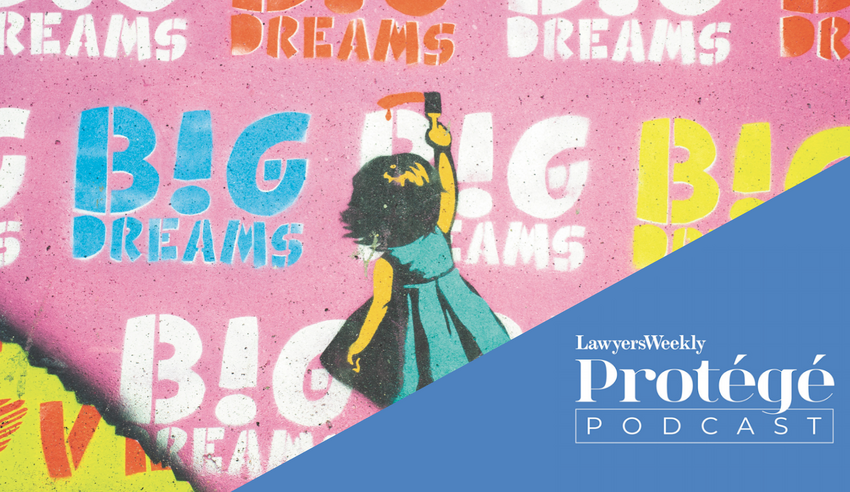 After being accepted into a law degree, one young graduate was diagnosed with cancer and told that she may never speak clearly again. Through a lot of dedication and confidence building, she came out the other end with a clean health slate and a promising future in the profession as a budding lawyer.
In this episode of The Protégé Podcast, host Naomi Neilson is joined by Courtney Remington, a recent graduate working with Law Compliance and one of the law student finalists from our 2020 Women in Law Awards. In this episode, we talk about how she overcame a major health hurdle to secure a great position in the profession. 
While it was a "big step sideways" in her career, Courtney spent some time building up her confidence and connecting with amazing mentors and a new group of friends. In the end, she was thriving in university and still is in her current workplace. 
"It was just a bit of a tough journey through university, but I was so lucky to have a lot of inspirational women in my life and supportive friends and family," she said. 
In this episode, we also discuss the importance of surrounding yourself with strong, inspirational women who are both leading the charge in the profession while also carving out the right amount of time for their own wellbeing and to raise children. 
Courtney has some bonus tips on bouncing back from the rejection letters and moving at your own pace until new grads find a position that works best for them.
Check out the episode now!
If you have any questions about the episode or if there are any topics that you might want us to look into, please reach out – we would love to hear from you! 
We're also always open to new guests so if you have an exciting story to tell, if you're standing out as a student or graduate, or if you can offer some tips for our young lawyers, get in touch. 
You can reach us here:
Emails: This email address is being protected from spambots. You need JavaScript enabled to view it. or This email address is being protected from spambots. You need JavaScript enabled to view it.
Socials: Follow us on LinkedIn, Facebook and Twitter or reach out to me directly here.
And check out some of our other episodes here: