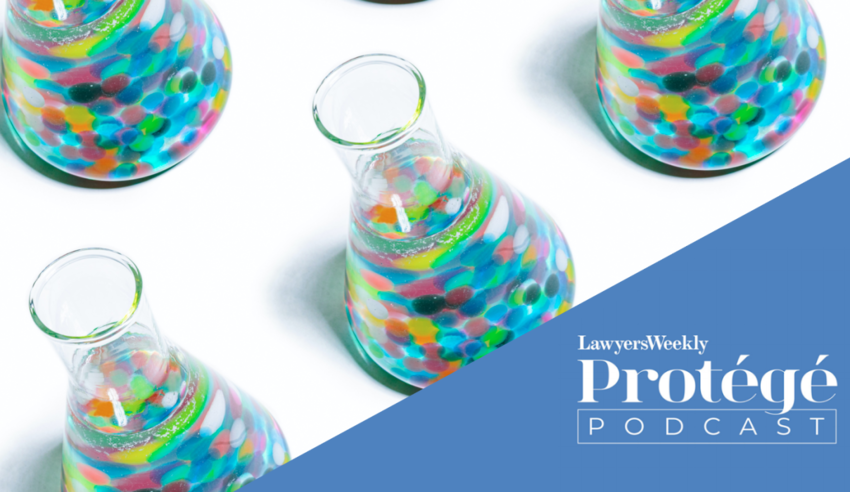 For one recent grad, choosing between two major interests could have been impossible but she may have found a way to make a legal career out of both.
In this episode of The Protégé Podcast, host Naomi Neilson is joined by one of 2020's Women in Law Awards finalist and King & Wood Mallesons graduate Mary Aidonopoulos to discuss how she found her passions in both science and law – and figured out a way that she could keep both in a fulfilling legal career. 
For other students and graduates listening, Mary has some great advice for deciding how to best fit all of their major interests rolled into the one profession: "I would definitely encourage them to do whatever they set their minds to. If that's just doing a straight law degree or doing a double degree or doing fashion and law, whatever your passions may be, I fully encourage you to do it."
The episode also touches on what it is like to grow up surrounded by strong, inspirational women and why that is such an important thing to have in the workplace. From high school through to representing her university, Mary has had the incredible opportunity to be both mentored and to do the mentoring. 
We also chat about what it is like to work in one of Australia's biggest firms and a short interning stint in one of the world's most exciting places: New York City. 
Have a listen now!
If you have any questions about the episode or if there are any topics that you might want us to look into, please reach out – we would love to hear from you! 
We're also always open to new guests so if you have an exciting story to tell, if you're standing out as a student or graduate, or if you can offer some tips for our young lawyers, get in touch. 
You can reach us here:
Emails: This email address is being protected from spambots. You need JavaScript enabled to view it. or This email address is being protected from spambots. You need JavaScript enabled to view it.
Socials: Follow us on LinkedIn, Facebook and Twitter or reach out to me directly here.
And check out some of our other episodes here: