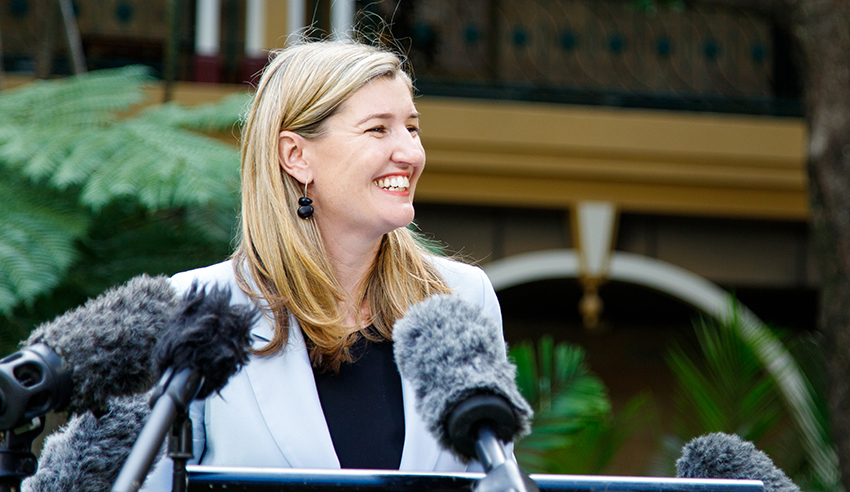 Queensland Attorney-General Shannon Fentiman joins The Lawyers Weekly Show to discuss the increasing prevalence of scams and other cyber issues, particularly in the wake of natural disasters. Dealing with such issues, she says, must be "right at the top of the list" for lawyers. A-G Fentiman – speaking to host Jerome Doraisamy during Queensland's 2022 Law Week – detailed why a spotlight on the rise of scams is so important, the extent to which Queenslanders have experienced scams in recent times and why, and the stigma and shame that comes from suffering a scam or cyber attack (whether one is an individual or part of a business).

She also reflects on the scams that have been undertaken on the back of multiple natural disasters in the state, delves into the current levels of community and professional awareness of such issues, the proactive steps that private practice and in-house lawyers can and should be taking to prevent scams and attacks, how lawyers can meaningfully assuage the fears of clients, and making data and privacy a priority in the state's law reform.

If you like this episode, show your support by rating us or leaving a review on Apple Podcasts (The Lawyers Weekly Show) and by following Lawyers Weekly on social media: Facebook, Twitter and LinkedIn.
If you have any questions about what you heard today, any topics of interest you have in mind, or if you'd like to lend your voice to the show, email This email address is being protected from spambots. You need JavaScript enabled to view it. for more insights!
Plus, in case you missed them, check out our most recent episodes: