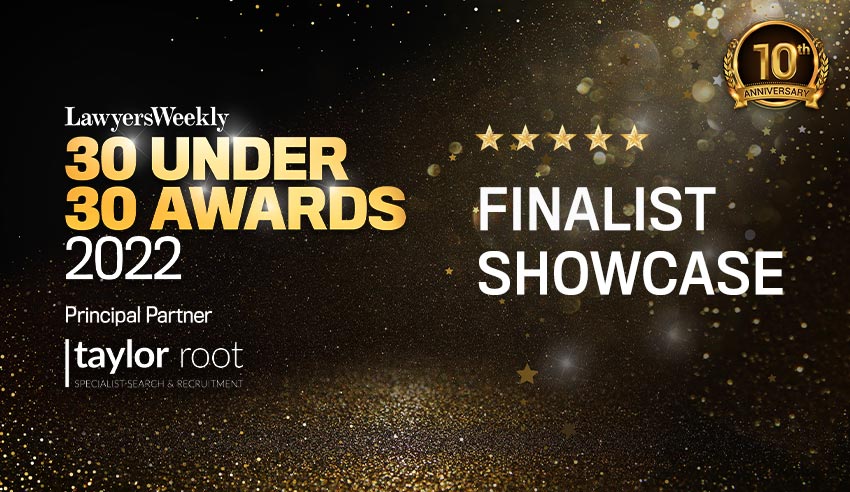 In this special episode of The Lawyers Weekly Show, produced in partnership with 30 Under 30 principal partner Taylor Root, Lawyers Weekly speaks with two of the finalists for the financial services category about the challenges of the past year and how they have navigated those.
Hosts Jerome Doraisamy and Taylor Root head of Australia Hayden Gordine speak with The Fold Legal senior associate Glenjon Aligiannis and Herbert Smith Freehills solicitor Sarah Webster about how and why they got into financial services, the headline issues and challenges that they have had to grapple with in the past 12 months, how the advent of WFH arrangements has changed the nature of financial services work and the opportunities for young lawyers to establish themselves in this practice area.

The quartet also discuss cyber security challenges for AFSLs moving forward following a recent Federal Court case and how those proceedings reinforced what constitutes best practice for lawyers, the ever-present cyber security concerns that businesses must be across, what Mr Aligiannis and Ms Webster are most excited about moving forward as lawyers in this space, and what works and doesn't work when it comes to succeeding as an emerging practitioner.