Justices Gordon and Nettle lead honours for Australia Day Honours List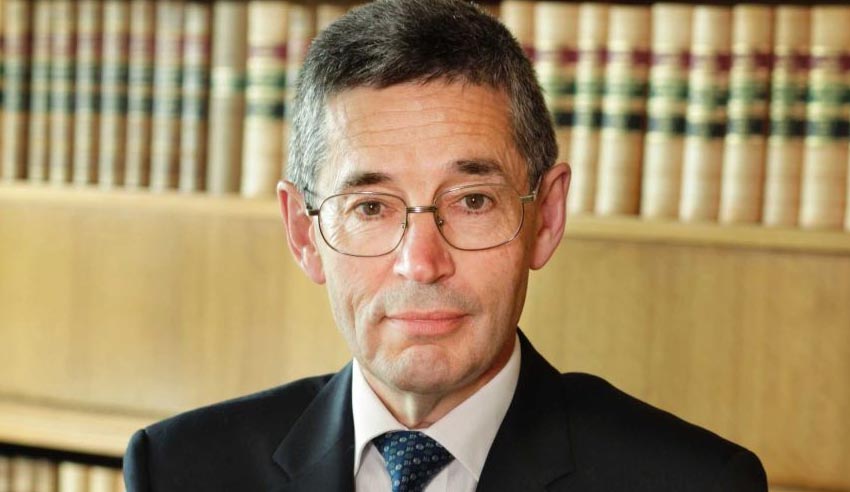 High Court judges Michelle Gordon and Geoffrey Nettle were among dozens of lawyers recognised in the 2019 Honours List – the largest in the history of the Order of Australia – presented by His Excellency General the Honourable Sir Peter Cosgrove AK MC.
Justice Gordon was made a Companion (AC) in the General Division of the Order of Australia, "for eminent service to the judiciary, and to the law, to legal education and judicial administration, as a role model, and to the community", according to the Governor-General's List.
Also named AC was Justice Nettle (pictured), "for eminent service to the judiciary, and to the law, to criminal and civil appeals, to legal education, and to professional standards".
International Tennis Hall of Famer Roy Emerson, who holds an honorary degree of civil law from the European University of Geneva, was also made AC.
Officers (AO) named in the General Division of the Order of Australia from the legal profession were: University of Tasmania distinguished professor Donald Chalmers, Justice Jennifer Coate of the Family Court, barrister Brian Lacy, University of Melbourne emeritus professor Harold Luntz, The Honourable Margaret Stone of the Federal Court and former Northern Territory director of public prosecutions and barrister Rex Wild QC.
Members (AM) appointed to the General Division for their work in law were: Centre for Judicial Studies founding director Dr Livingston Armytage, academic Dr Alison Broinowski, Supreme Court of Victoria judges the Honourable John Coldrey QC and the Honourable Justice Clyde Croft, former Queensland Integrity Commissioner Gary Crooke QC, former Tax Institute president John de Wijn QC, Federal Circuit Court Judge Sylvia Emmett, ABC presenter Jon Faine, former Allens lawyer Susan Forrester, barrister Noah Grace QC, David Griffith, County Court of Victoria judge Anthony Howard QC, University of Western Australia professor Richard Krever, Joseph Lukaitis, Women's Legal Service QLD CEO Angela Lynch, Jean McLean, University of Wollongong professor Sarah Miller, Dr Simon Smith, inaugural Asian Australian Lawyers Association president Reynah Tang, former Public Interest Advocacy Centre director Robert West, barrister Stuart Wood QC and Family Court judge the Honourable Peter Young QC.
Medals (OAM) of the Order of Australia were awarded to: Deakin University associate professor Dr Sonia Allan, Anne Connor, former Law Institute of Victoria president Christopher Dale, Andrew Fraser, former Australian Insurance Law Association president Stephen Knight, Stuart Kollmorgen, Prudence Leggoe, former Law Society of NSW president June McPhie, Women's Legal Service of Victoria principal Helen Matthews, former LIV director Anthony May, David Miller, former Legal Aid Commission chair Brian Rayment QC and Kristen Will.
The Australia Day 2019 List was the "largest in the history of the Order of Australia", according to the Governor-General, with 1,127 "outstanding and inspirational Australians" recognised.