Israel Folau's sacking is about contract, not human rights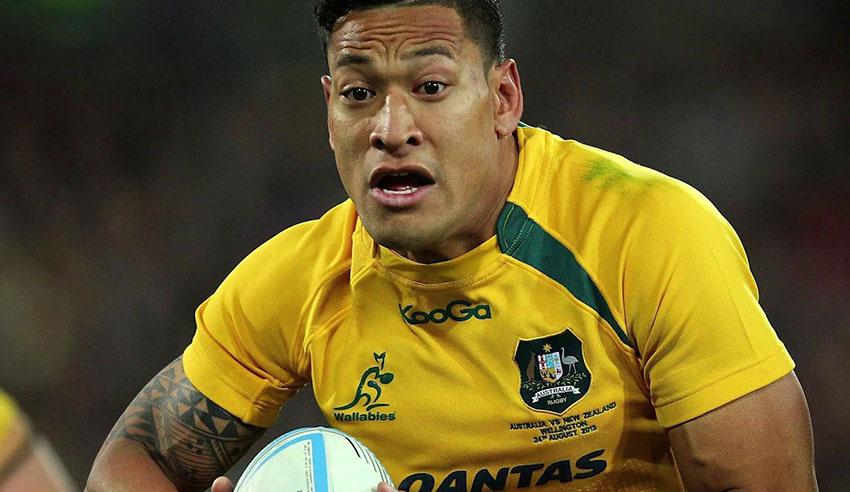 The pending termination of Israel Folau's contract with Rugby Australia is a straightforward contractual matter, and there is no basis for trying to make it something else, argues one managing partner.
Speaking to Lawyers Weekly, Marque Lawyers managing partner Michael Bradley said it was "unsurprising" that the Folau sacking had been likened to restrictions on freedom of speech, "given how fraught the whole issue of freedom of speech and religion has become".
But this case is not about human rights, he posited.
"Folau is a contracted employee with clearly understood obligations which exist specifically to ensure that Rugby Australia's people behave in accordance with the organisation's values. One of their values is inclusiveness. Folau's conduct directly contradicts it, and he'd been previously warned not to do that," Mr Bradley explained.
"RA is entitled to act on his contractual breach and, more importantly, it has no obligation to compromise its values by continuing to employ a person who refuses to abide by them. It is a straightforward matter and there's no basis for trying to make it something else."
It is legitimate to debate, he said, on the extent to which employers can or should seek to regulate the use of social media by employees, including in their personal capacities.
"That can easily over-reach in a way which is not a reasonable use of contractual power to control private behaviour. The [Comcare v Banjeri] case in the courts currently regarding the federal government's right to prevent its public servants from publicly expressing their personal opinions on government policy is an interesting and worthy test case on this question," he said.
"In the Folau case, it's not an issue. Sporting codes occupy a high public position and their players are role models. They seem to exemplify progressive social values, and they have to be able to ensure that they present a consistent message in that regard. In that context, exerting a reasonable level of control over a player's social media use is not at all controversial."
There is an "important role" for lawyers to play, Mr Bradley added, when the law becomes an "ideological football" in situations such as Folau's.
"We can take a lot of the heat out of the story by dispassionately pointing to the legal principles and reminding everyone that the law does very often provide answers to complex questions which effectively resolve them," he suggested.
"We should speak up for the law when it is being misrepresented."