'Sunlight is the best disinfectant': AFP raids troubling lawyers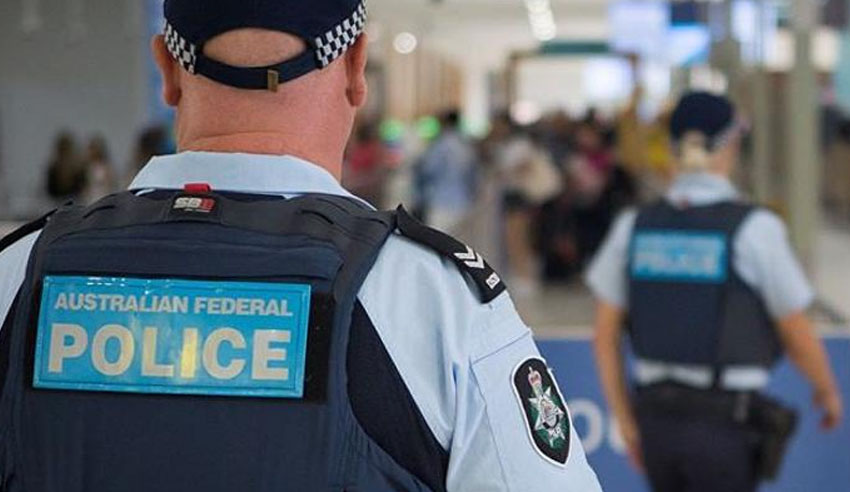 Legal institutions across the country continue to express concern at the actions of the Australian Federal Police, following a second raid in as many days on a media house or individual.
Yesterday morning, the AFP executed a search warrant on the Ultimo premises of the ABC in Sydney, which it said was "in relation to allegations of publishing classified material, contrary to provisions of the Crimes Act 1914". The search followed Monday's raid on the home of News Corp journalist Annika Smethurst, which was described as a "serious risk to democracy".
Speaking following the raids, Law Council of Australia president Arthur Moses SC said that while it is possible for a journalist to be charged with an unauthorised disclosure offence, press freedom is a "cornerstone of a western democracy".
"The role of the media as the fourth estate to assist in the public right to know in relation to matters concerning the Parliament, the Executive and the judiciary must never be underestimated. The media must be able to lawfully report on matters of public interest without fear or favour and, where needed, hold the parliament, the executive and judiciary to account," he said.
"Any chilling effect on this role would be contrary to the governmental transparency and integrity Australians expect. Sunlight is the best disinfectant when there is public scrutiny of the actions of government by the media."
Gilbert + Tobin partner Chris Flynn, who is also the legal spokesperson for the Alliance for Journalists' Freedom, said news of Monday's raid of Ms Smethurst's home, mobile phone and computer was "deeply concerning".
"In any democracy, journalism that covers any plan by government departments to allow government agencies to monitor the lives of ordinary citizens is of the highest public interest. As is public discussion of government proposals that affects or limits freedom of private communication between citizens," he said.
"These raids run the risk of further stifling press freedom in Australia. They reinforce the need for a Press Freedom Act to protect press freedom and free and open debate, and strike and the right balance between those things and our national security framework."
Human Rights Law Centre legal director Emily Howie said raids like these highlight the serious consequences for journalists and whistleblowers speaking out on border protection and national security.
"New espionage laws criminalise journalism and put us all at risk. These raids highlight just how dangerous it has become to reveal information in the public interest if it also touches on anything supposedly linked to national security. It's outrageous that journalists and their sources could face life imprisonment for revealing information that ultimately protects us all," she said. 
"There are insufficient safeguards to prevent law enforcement agencies from using these powers to expose journalists' confidential sources. This is shocking for those who are targeted but this surveillance also has a chilling effect on people coming forward. We need urgent law reform to stop punitive investigations and instead encourage truth-telling." 
"Without a free press, we don't have democracy. We don't know what our government is doing behind closed doors. These people should be lauded for revealing the truth but instead they face the real possibility of prison time," Ms Howie continued.
Australian Lawyers for Human Rights president Kerry Weste said our nation has very clear international legal obligations to protect and respect the right to freedom of expression.
"The United Nations Human Rights Committee has made it clear that a free, uncensored and unhindered press is essential in any society to ensure freedom of opinion and expression and the enjoyment of other universal human rights. The ability to share information on matters of public interest and to scrutinise government is a fundamental pillar of a democratic society. This can only happen if journalists can access information that is in the public interest and at the same time keep their sources safe and confidential."
"The fact that the investigations of Annika's home, computer and phone and of the ABC offices occurred so long after the relevant publications must raise questions about the purpose of the raids."
We should be wary that disproportionate responses to issues of national security do not lead to a loss of fundamental rights for all Australians, Ms Weste continued.
"Australia campaigned for its seat on the United Nations Human Rights Council on the basis that it is an 'international human rights leader' with 'respect for democracy and the rule of law.' Yet we remain the only Western liberal democracy without any federal Human Rights Act to protect rights like freedom of expression. We must ensure that measures designed to protect national security do not diminish our democracy."
"Legislation must provide a proportionate, necessary and reasonable response to the perceived harms the government seeks to address. When we abandon key democratic principles, such as a press that is free to report on matters of public interest without the journalist and their source being treated as possible criminals, then it is us and not the terrorists who will have damaged our own way of life and undermined our democracy. We must think about the kind of society we want before removing our democratic checks and balances in the name of 'national security'," she concluded. 
ABC Managing Director David Anderson also issued a statement, saying it is "highly unusual" for the national broadcaster to be raided in this way.
"This is a serious development and raises legitimate concerns over freedom of the press and proper public scrutiny of national security and defence matters. The ABC stands by its journalists, will protect its sources and continue to report without fear or favour on national security and intelligence issues when there is a clear public interest," he submitted. 
Speaking on ABC's Radio National yesterday morning, Attorney-General Christian Porter said any suggestion that the raid on Ms Smethurst's home was a "deliberate use of the government to intimidate a journalist or that the timing of it has been structured by the government, or demanded, or required, or orchestrated by the government" was untrue.
"This is an investigation from the AFP. I haven't received yet a briefing on it myself. I had no idea it was going to happen, and that's because these matters are totally independent of the executive government," he said.
"It's usually the case that in matters that are sensitive – and clearly this is – that there'll be a quick briefing to alert someone that it's going to happen, when they're the responsible minister, so I would guess…that the Minister for Home Affairs would have had such a heads up immediately beforehand. But the idea, seriously, that the Morrison government or any minister in the Morrison government was somehow involved in the investigation, or the decision, or the timing of the decision, I mean it's absolutely absurd."
Comment was sought from shadow attorney-general Mark Dreyfus QC but was not received in time for filing.
In a statement issued late yesterday, the AFP defended its actions, saying it has been independent and impartial at all times.
"The AFP's role is to investigate breaches of Commonwealth criminal law. When the AFP receives referrals it assesses them for criminality and does not make value judgements on the issue instead identifying whether there has been any contraventions of Commonwealth Law, and when evidence as to whether the offence has been committed or otherwise," it said. 
"AFP investigators are required to assess all the relevant facts in every matter. This includes enquiries into the classification of the information concerned, how it was handled and who had access to it. The execution of search warrants is an important tool to our investigations to achieve this but is just one aspect of our work. There are many avenues of inquiry and tools available to the AFP in investigations such as this." 
Yesterday, Lawyers Weekly reported that Australian Lawyers Alliance said that the raid of Ms Smethurst's home "undermines the accountability" of government, while Marque Lawyers managing partner Michael Bradley said it amounted to a "new level of attack on the media".
This email address is being protected from spambots. You need JavaScript enabled to view it.