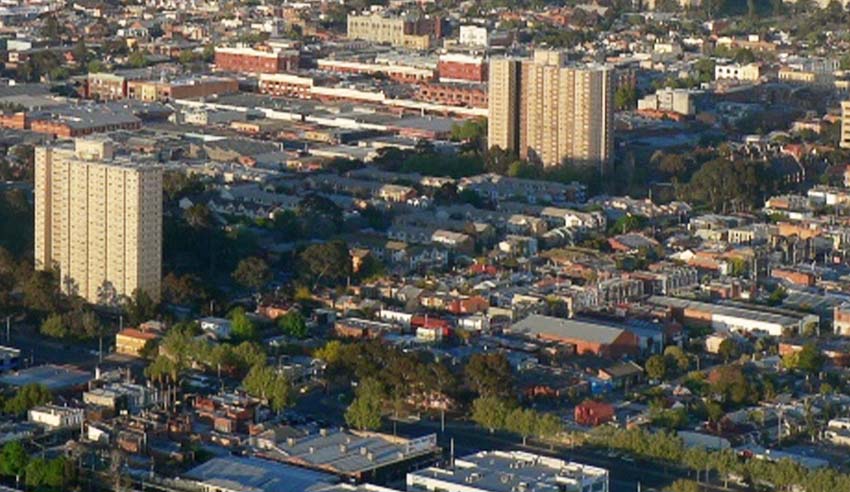 The Andrews government in Victoria has announced it will provide more funding to a centre for survivors of family violence in the same week the Morrison government announced another inquiry into the family law system.
The Neighbourhood Justice Centre in Collingwood – which provides access to victim support, mediation, specialised mental health assistance, drug and alcohol treatment, counselling, housing support, Koori support services and legal advice – is set to receive more than $1.5 million to support its expansion.
Work on the expansion, which will encompass a second entrance and safe waiting area for victims, is expected to be completed next year.
The centre operates the Neighbourhood Justice Centre Court, which is part of the Magistrates' Court and hears matters from a range of jurisdictions including the Children's Court, the Victorian Civil and Administrative Tribunal and the Victims of Crime Tribunal.
Additional funding for the centre was necessary because "family violence is a national emergency", Victorian Attorney-General Jill Hennessy said, citing that one woman is killed at the hands of a current or former partner every week.
"With this boost the Neighbourhood Justice Centre will continue to be a leader in community justice and support services for the most vulnerable Victorians," she said.
"Our specialist family violence courts are transforming the justice system to ensure victims are kept safe and perpetrators are held to account."
"We're ensuring that all Victorians have access to a fair and modern justice system."
Victoria was the first state or territory to have a royal commission into family violence, following which the government has invested more than $2.9 billion toward implementing recommendations from that inquiry, aimed at ending family violence, supporting victims and extending legal services across the state.
The announcement comes in the wake of the new federal parliamentary inquiry into the family law system, which has been met with derision from women's legal groups and family lawyers across the country.
Speaking to Lawyers Weekly yesterday, practitioners made clear that another federal inquiry is not needed – rather, more funding for the system and support for victims of family and domestic violence is imperative.
"We don't need another inquest or inquiry. We don't need more window dressing about taking domestic violence seriously. We need change, we need funding, and we need all levels of government to stop paying lip-service to domestic violence and start seeing it as a large-scale public health problem, not a private family matter," said Novus Law Group Australia solicitor Janis Donnelly-Coode.