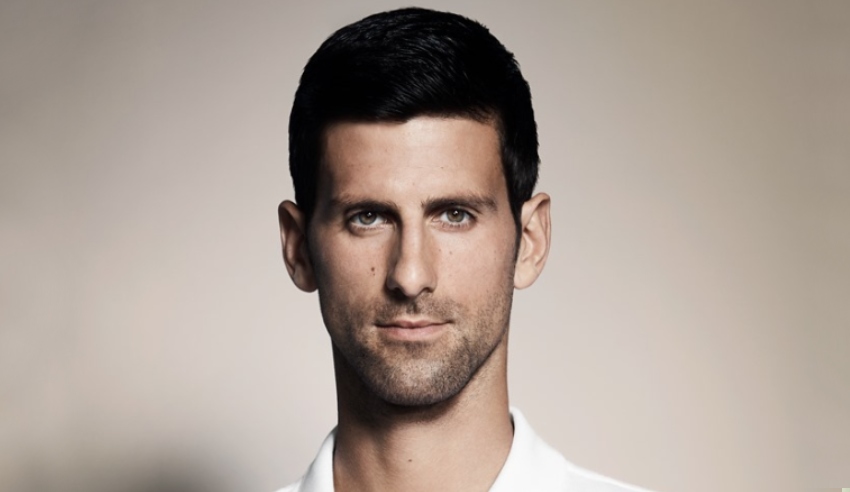 The speed with which tennis superstar Novak Djokovic was able to appeal and have his visa cancellation overturned has drawn attention to Australia's treatment of refugees and our immigration processes more generally.
For decades, Crossover Law Group founder Marial Lewis mused, Australia has "taken pride in controlling who can remain in Australia and it calls it privilege".
"The government is very strict with its cancellations policy, a lot of the times those decisions are made incorrectly or are affected by a legal/jurisdictional error," she told Lawyers Weekly.
"I work closely with people in detention who had their visa cancelled primarily because of a criminal conviction under s501 of the Migration Act. Some of my clients have been in detention for years whilst a review process is in place."
In the case of Serbian tennis player Novak Djokovic, who is currently chasing his 21st Grand Slam, the court was able to hear the application almost immediately.
"That is quite rare, and the whole process usually takes a long time with many remaining in detention for years waiting to exhaust their legal avenues," Ms Lewis explained.
Australia's treatment of refugees
According to Refugee Council of Australia CEO Paul Power, the detention and speedy appeal process of Mr Djokovic "contrasts starkly" with the "ongoing and prolonged inhumane treatment" of refugees by Australia's migration system.
"Refugees seeking asylum in Australian airports don't even get access to lawyers before they are put on the next flight out of Australia, let alone a chance to argue their case. Djokovic, on the other hand, had access to a team of lawyers who were able to lodge an urgent injunction preventing him from being deported," he argued.
"Refugees don't have access to review or procedural fairness, whereas Djokovic arrived on January 5 – and by January 10 had had his case heard and appeal granted."
The contrast referred to by Mr Power was exacerbated by Mr Djokovic's temporary detention at the Park Hotel in Melbourne, which currently houses refugees – some of whom have been kept in detention for up to nine years.
"Djokovic could have voluntarily left detention and returned home at any stage. But refugees detained by Australia have fled war and persecution – they cannot go home unless they want to put themselves and their families in extreme danger," Mr Power posited.
"Indefinite, arbitrary detention is a violation of international human rights law, yet Australia continues this practice without serious repercussions."
It is disappointing that it has taken the detention of a tennis player, Mr Power reflected, to highlight Australia's ongoing practice of mandatory detention on the world stage.
"The people detained alongside Djokovic have not committed any crime, nor had their visa cancelled. They have been detained indefinitely simply for seeking asylum in Australia," he said.
"While the world watches with concern how Djokovic is treated, let us consider the plight of those still locked up where Djokovic spent a few days."
"The worst that was ever going to happen to Djokovic is that he wouldn't get to play tennis. The stakes are life and death for the refugees with whom he was briefly a neighbour."
National Justice Project CEO and human rights lawyer Professor George Newhouse supported Mr Power's comments, submitting that Mr Djokovic got a taste of "how our capricious and cruel immigration regime is enforced".
Human rights lawyer and National Justice Project CEO, Professor George Newhouse has today commented on the conduct of the Djokovic case in the Federal Court by Home Affairs.
First of all, we have to put to one side any personal feelings we might have regarding Novak Djokovic or the anti-vaccination movement.
The real issue here is that the Australian Constitution allows racist and discriminatory laws to be made. Historically, these affect only Indigenous people and refugees. For once, it is affecting a wealthy and well-known sporting star.
Mr Djokovic is getting a taste of how our capricious and cruel immigration regime is enforced.
"There are men in detention with Djokovic who have been detained for over eight years now. The extreme power of the Australian government to lock up aliens has its roots not only in the Constitution but also the White Australia policy. It is embedded in our legal system," he proclaimed.
"Because the victim is world famous, for once the extreme cruelty of the Australian government's policies is getting international attention."
Other considerations
More broadly, Ms Lewis added, Mr Djokovic's case "opens the door to consider how the Australian government makes decisions, under what power and the effect those decisions can have before a person proves that a cancellation decision can be made incorrectly".
"It also highlights the fact that a win is not always final with the Minister may be exercising his personal powers to cancel the same visa which is done only if it is in the public interest to do so," she outlined.
"This case also opens the discussion about vaccination status and what is and is not allowed in terms of medical exemptions. It will be interesting to watch this space in the future as Australia reopens its international borders further to the world."