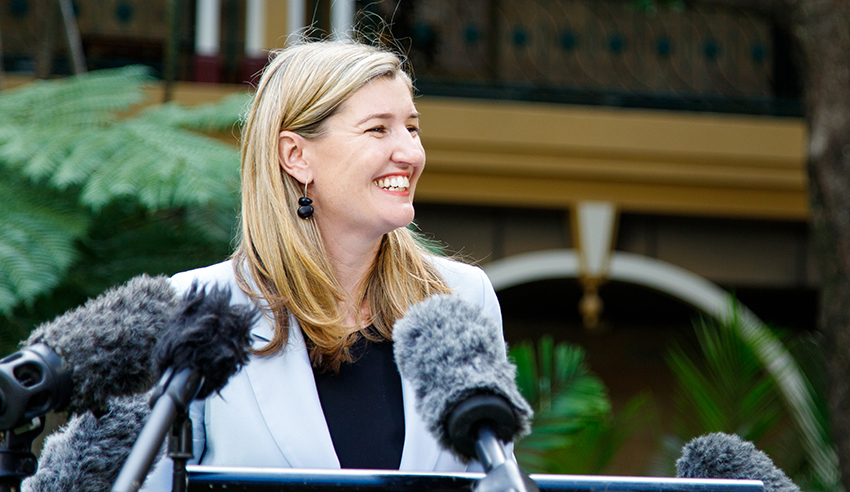 The Palaszczuk government has handed down its budget for 2022-23, with over one and a half billion dollars pledged to ensure that Queenslanders have access to justice and towards initiatives to keep women and families safe from violence.
The news follows the announcement from NSW of a $2 billion investment for that state's justice system and court processes.
The following was included in the Queensland budget for the justice system: 
$246.8 million over five years to modernise the courts, including $22.1 million over four years to replace the current Beaudesert courthouse;

$76.8 million for Legal Aid Queensland over four years to increase essential legal services such as free access to duty lawyers in court, dispute resolution and general legal advice;

$6.9 million over four years and $1.3 million per year ongoing for the Queensland Human Rights Commission, in the wake of growing demand for its services during the pandemic;

$7.5 million over four years to strengthen casino and gaming regulation, targeted harm minimisation initiatives and enhanced Gambling Help services;

$6 million over two years to establish a Criminal Justice Innovation Office; and

$5.4 million over two years for the establishment and operation of the Commission of Inquiry into aspects of the Crime and Corruption Commission. 
Speaking about the measures, Attorney-General and Minister for Justice, Women and Prevention of Domestic Violence Shannon Fentiman said that the state's courts play a "crucial role" in every community.
"In a digital age, it's vital for our courts to keep pace with the rapid advances in technology, and to ensure our justice system can better meet the growing demand, we must continue to invest in digital transformation to modernise our courts capacity to manage the important work they do.
"It will also deliver much needed technological improvements through our five-year ICT strategy, that will provide for e-files and e-filing – enabling users to interact virtually with the courts where appropriate," A-G Fentiman said.
The A-G also said this year's budget also focused on increasing access to justice.
"It's so important that every Queenslander can have access to justice, especially our vulnerable Queenslanders," she said.
Elsewhere, women's safety and economic security was put "at the forefront" of the 2022-23 budget. The following was included: 
$363 million to respond to the first report of the Women's Safety and Justice Taskforce;

$60.4 million over four years and $19.1 million per annum ongoing to continue to roll out specialist domestic and family courts;

$164 million to support domestic, family and sexual violence services; 

$163.4 million to provide housing, support and specialist homeless services for our state's most vulnerable people, including older women and those experiencing domestic and family violence; 

$2.7 million in programs for women who are in contact with the courts, to reduce their risk of entering or returning to prison
A-G Fentiman said the budget included significant support for women and girls interacting with the justice system, including those affected by domestic and family violence.
"The Palaszczuk government is delivering significant reforms to the justice system to prioritise victim safety, hold perpetrators to account and ensure people impacted by domestic and family violence are supported through the court system," she said.
"These specialist courts have proven effective at providing specialised services and wrap-around support for victims of domestic and family violence."
A-G added that she is proud of the investment the Queensland government was making in women's empowerment and recognition.
"We recognise the resilience and strength of women with diverse experiences and backgrounds and are continuing to invest in initiatives that improve their safety and provide the same opportunities as everyone else."