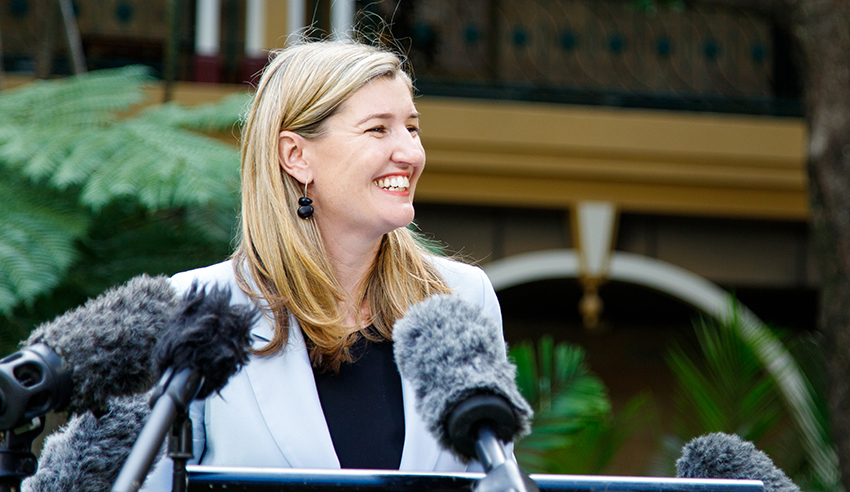 The Queensland government has boosted funding to regional support services for victims of sexual, domestic and family violence (SDFV).
$400,000 has been allocated to SDFV service providers across the Fraser Coast region in an effort to give victims greater access to support. This comes as part of a decision to allocate $22.5 million of funding to SDFV services across the state — to be rolled out over the next three years.
The funding boost of $400,000 brings the amount allocated to SDFV services for the Fraser Coast region to more than $3 million for the 2022-23 financial year.
Queensland Attorney-General and Minister for Justice, Minister for Women, and Minister for the Prevention of Domestic and Family Violence Shannon Fentiman announced the funding boost on Wednesday (29 June). 
"Meeting with local services today, I've heard from them directly about the pressures that services are experiencing here in the Fraser Coast region," Minister Fentiman said.
"We have seen an increased demand for services, driven by a number of factors, including recent tragic events involving SDFV, [a rise in] national attention [to] women's safety, and the impacts of the COVID-19 pandemic." 
Minister Fentiman stated that it was important for dedicated support workers to receive tools to help victims better navigate and manage their trauma.
"We have continued to work with the sector to identify the areas seeing the biggest increases in demand," she said, in order to "ensure the extra funding is allocated accordingly".
Member for Hervey Bay Adrian Tantari welcomed the additional funding for local frontline services: "It is crucial that we invest in our domestic violence and sexual services to ensure women and victims of violence can access support when they need it most.
"It was also great to host the Attorney-General here in Hervey Bay so that she could meet with our hardworking services and talk to them directly about the concerns of our community."
"Funding will be made available to help existing services meet this demand," Minister Fentiman said, this will "ensure the sector continues to respond to all forms of SDFV while reducing the barriers for victims accessing support".
"We know this funding will make a real difference to vulnerable Queenslanders most at risk."