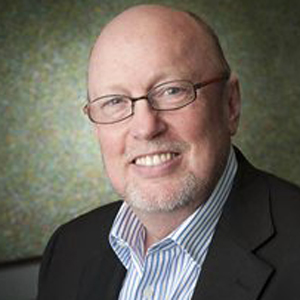 Australian firms need to position themselves to take advantage of the fast-growing, well-located and increasingly open Singapore legal market, writes Stephen Moss.
Australian firms need to position themselves to take advantage of the fast-growing, well-located and increasingly open Singapore legal market, writes Stephen Moss.
The Singapore legal market is among the fastest growing in the world.
Until recently the Singaporean government has restricted entry of foreign law firms into Singapore.
Many international firms have had a small presence in Singapore, however, the international drivers have not before been as strong as they are today. In response, the Singapore attorney-general has said the country will relax its entry conditions and will be encouraging foreign law firms to use Singapore as a base for both corporate work and international arbitration work across Asia.
The Singapore Ministry of Law recently granted Qualifying Foreign Law Practice status (QFLP) to another four firms (out of 23 applicants): Gibson Dunn & Crutcher, Jones Day, Sidley Austin and Linklaters.  They will join six other firms who were awarded licences in 2008: Allen & Overy, Clifford Chance, Herbert Smith Freehills, Latham & Watkins, Norton Rose and White & Case.
Singapore itself is, relatively speaking, a boom economy. Added to this, much of the growing corporate and commercial work from China and India is being settled now in Hong Kong and Singapore.
The number of IPOs and corporate and financial services-related work being done in China is rapidly increasing, and Singapore is seen as a more stable political and financial environment to settle such work. The international market's concern about China's lack of traditional rule of law is driving this work to places like Hong Kong and Singapore. Also, firms that have long practised in India are tending to operate out of Singapore as well, and this trend is also growing with the growing demand for legal services across Asia.
Singapore is politically stable, financially strong and geographically fairly central to other key established markets around the world. It is highly attractive to law firms for this growing volume of business transactions and, of course, international arbitration, which Singapore has clearly been targeting.
The real long-term objective for being in Singapore, however, is the access it provides to China, India, Indonesia, Myanmar, Vietnam and the rest of Southeast Asia. The few international firms who now have QLFP status will clearly have a global advantage, but many firms are applying for, and being granted, Foreign Law Licences (FLP) and are able to practise foreign law in Singapore and simply have a local firm sign-off on any local advice. At one stage last year the attorney-general apparently had more than 70 Foreign Law Licence applications in process for Singapore.
No disputing its dominance
The other growing trend, and driver of growth for the Singapore legal services sector, is Singapore becoming recognised as the alternate dispute resolution (ADR) centre for Asia. The Singapore government is a strong advocate of ADR. In the early '90s it established the Singapore International Arbitration Centre (SIAC), closely followed by the establishment of the Singapore Mediation Centre (SMC).
Although nearly 200 law firms around the world have a presence in Asia, with close to 500 office establishments, there are currently only three large local firms in Singapore, but more than 1000 smaller law firms; an environment ripe for consolidation and restructure. There will also be ex-pat partners from the larger firms who are unsettled and open for approaches.
Also, there will be a consolidation of the smaller corporate specialist firms. All these changes represent opportunities for the international law firms to gain a stronger foothold in the region.
Major international business law firms are still interested in Australian firms, but not for the Australian market in its own right, rather for the Asian markets they service and their natural foothold in the Asian region. Singapore is a key and growing market in Asia, and the opportunity is on our doorstep to strengthen firms' Asian presence and attractiveness to the international market through Singapore.
Dr Stephen Moss, chairman of Eaton Capital Partners, is an international law firm advisor and strategic consultant.