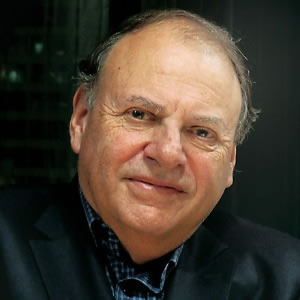 At an event marking the 100th anniversary of the Chartered Institute of Arbitrators, Australia's arbitration fraternity looked at why Australia should be a seat of choice for arbitrations in the Asia Pacific, writes Andrew Maher and Alex Price.
Leading Hong Kong-based international arbitrator, Neil Kaplan CBE QC SBS (pictured), called on Australian-based arbitration practitioners to do more to promote Australia as a centre for international arbitration within the Asia-Pacific region. Mr Kaplan's comments were made during his address to mark the centenary of the Chartered Institute of Arbitrators (CIArb) at a function held at Allens' Melbourne office on 5 March 2015.
Organised by CIArb Australia Centenary Committee chair, Caroline Kenny QC, and introduced by CIArb Australia president, Albert Monichino QC, the event attracted partners and solicitors from major law firms, QCs, barristers, academics, students and judges. Among them were Allan Bulman, director, Takeovers Panel (Australian Govt); Owain Stone, partner, KordaMentha; and The Hon Stephen Charles QC, chairman of the Melbourne Commercial Arbitration and Mediation Centre.
Before commenting on Australia's place within the international arbitration community, Mr Kaplan reflected on the business community's reluctant support for arbitration as a dispute resolution forum in the time before CIArb was founded in London in 1915. A letter attributed to Lord Justice Bowen and printed in the Times of London stated:
"The mercantile public is not fond of law, if law can be avoided. They prefer even the hazardous and mysterious chances of arbitration in which some arbitrator who knows as much of the law as he does of theology, by the application of a rough and ready moral consciousness, or upon the affable principle of dividing the victory equally between both sides, decides intricate questions of law and fact with equal ease."
Since those early days, CIArb has gone from strength to strength with an international membership of over 13,000 spread over 120 countries and with nearly 40 branches, including the Australian branch, which was established in 1995.
Mr Kaplan commented that the judiciary has played a significant part in the growth of CIArb and of the arbitration community more generally, particularly here in Australia. That continued support was evident during the event when the Hon Justice Clyde Croft, judge in charge of the Commercial Court and Arbitration List in the Victorian Supreme Court, introduced "Swift and Diligent" – a commemorative multimedia slideshow that examines CIArb's story from its origins in 1995 until the present day, focusing on its many significant achievements over the past 20 years.
Mr Kaplan expressed the view that, despite its geographic isolation, Australia has numerous assets which provide a strong foundation for future growth as an international arbitration centre. He described Australia's user-friendliness as foremost among these assets. In our view, implicit in this comment are references to its stable democracy and strong adherence to the rule of law; its pro-arbitration, pro-enforcement legislative regime and judiciary; and its highly qualified and experienced community of arbitration practitioners. He went on to say that the strength of the Australian 'legal diaspora' means that there are very few cases that he undertakes where there is not an Australian without a prominent role in the arbitration. Importantly, he said that Australia's geographic isolation is overstated, particularly for disputes between Asian parties, given that Perth and Singapore are connected by a relatively short direct flight, and Hong Kong and Melbourne are only an overnight flight apart.
According to Mr Kaplan there is much that can and should be done by the Australian arbitration fraternity, including in-house counsel, to further establish Australia as a preferential seat for international arbitration in the region. He referred to offering 'incentives', such as low-cost hearing rooms and support services; undertaking international advertising campaigns; and CIArb Australia's continued training of arbitrators and arbitration practitioners to ensure a critical mass of qualified arbitrators and arbitration practitioners for the future.
Mr Kaplan also implored the arbitration community to continue striving for best practice. For arbitrators, arbitral awards should be much shorter and unconstrained by detailed recitations of procedural histories and legal submissions. Arbitration awards should have headnotes, like judgments, to allow them to be more accessible to their end users. Legal submissions and arguments should be shortened and simplified to emphasise, rather than obscure, the real issues in dispute. Counsel should consider making more use of 'mock arbitrations', common in US arbitration practice, to test and refine arguments before a substantive hearing. Reading investment treaty arbitration awards (which, unlike confidential commercial arbitration awards, are publicly available) may provide practitioners with insight into arbitral approaches to privilege, discovery, adverse inferences and costs in commercial arbitrations.
In my view, Mr Kaplan's comments highlight that even though Australia is a sophisticated, arbitration-friendly forum, there is still work to be done by the Australian arbitration fraternity to persuade the international business community why Australia should be a seat of choice for arbitrations in the Asia-Pacific region. Given the strong and well-established competition from the likes of Singapore and Hong Kong, it is important to pursue best practice of the kind described by Mr Kaplan and to focus advertising campaigns and other communications on Australia's positive points of difference, including the high-quality, competitively priced arbitration services and facilities available in Australia.
Andrew Maher is a partner at Allens. Alex Price is a senior overseas practitioner at Allens.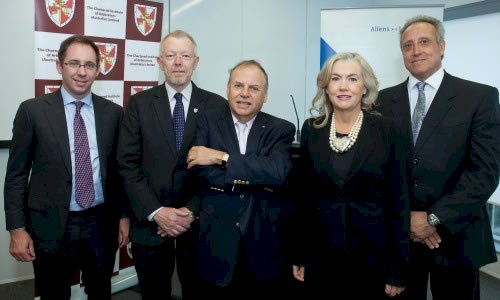 Pictured: The Australian launch of CIArb Centenary and CIArb Australia 20th Anniversary: (l-r) Andrew Maher, partner, Allens; The Hon Clyde Croft, Justice of the Supreme Court of Victoria; Neil Kaplan CBE QC SBS; Caroline Kenny QC and Albert Monichino QC.