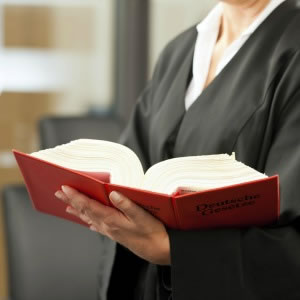 An impressive number of lawyers have shown off their skills in the inaugural women's only Warren Moot, but now it's down to the final two teams who will battle it out in the grand final next week.
The Warren Moot was established by Victorian Women Lawyers (VWL) in September this year to help combat the issue of under-representation of women at the Bar.
Chief Justice Marilyn Warren of the Supreme Court of Victoria got behind the initiative, highlighting how rare it is for women to appear before her at the Bar.
Chief Justice Warren said: "It is vital that we continue to encourage and support women to take up advocacy roles and, importantly, that we encourage practitioners to brief more women."
After three rounds of fierce competition, two teams of four have battled their way to the grand final, due to take place on 14 October at the Supreme Court of Victoria.
VWL Convenor Kirsten Adams said: "The quality of the mooting has been outstanding. Anyone in the profession who came to the past three rounds to support these emerging talents would have been impressed by their commitment to preparation and outstanding delivery."
"That has been the aim of this initiative all along – to empower women lawyers to get on their feet in a forum where they can test and hone their talents."
The teams through to the grand final are Team 4 (Supreme Court): Alice Smith, Katherine Farrell, Amy Yeap and Reegan Morison; and Team 5 (Supreme Court): Anita Das, Clara Jordan-Baird, Sarah Werner and Sarah Man.
Folklaw wishes the ladies luck for the final, which will no doubt be a nail biter.
Like this story? Subscribe to our free newsletter and receive Lawyers Weekly every day straight to your inbox.