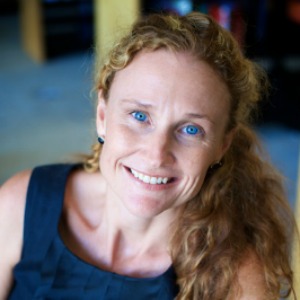 Southern Cross University mature law student Angela Powditch is set to embark on a trip to England to attend Oxford University summer school for one month.
Ms Powditch (pictured) is a single mother of two young children, but she isn't letting that hold her back from pursuing a career in law.
"As a mature age student and a single mum I put my hand up for everything that the uni has to offer that will assist me with gaining employment, really long term," Ms Powditch said.
Ms Powditch has joined the Southern Cross University Law Student's Society and recently participated in a mentoring program with the Telstra legal team.
Her latest endeavour was being accepted to attend the Oxford International Human Rights Law Program, which runs from 10 July to 6 August.
"I have a dear friend of 25 years who lives in Sydney and she said to me 'just because you're a single mum, you're not going to miss out on this opportunity so apply, and if you get accepted I'll come up and look after the kids'," Mr Powditch said.
"And true to her word, she is going to leave her husband at home, take long service leave and fly up with her two children and look after my two for two of the four weeks, and my mother will look after them for the other two weeks."
Ms Powditch has set up a GoFundMe page to help get her there financially, and hopes that the program will help her pursue a career in international human rights.