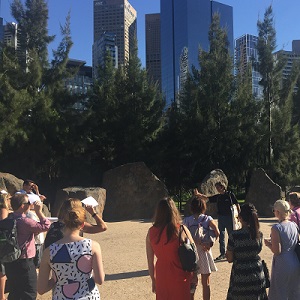 Staff from Ashurst's Melbourne office have participated in an educational walking tour, led by the Koorie Heritage Trust, as part of the firm's Reconciliation Action Plan.
A group from the Melbourne office of the global firm, including vice-chairman Mary Padbury, took part in the walking tour on 28 February 2017.
They were led along the Yarra River (Birrarung) by guides from the Koorie Heritage Trust, who explained the history of the Birrarung Marr park and the local Aboriginal peoples of the Kulin nation.
The group visited various sites, including the Tanderrum Trees (for ceremony and meeting) and ceremonial rocks.
"The walk delivered a meaningful opportunity for our people and clients to foster a greater appreciation of the rich history of the local Kulin peoples and develop greater awareness of Aboriginal and Torres Strait Islander culture," said Sarah Morton-Ramwell, partner and global head of pro bono and corporate responsibility at Ashurst.
"Developing these relationships between non-Indigenous and Indigenous Australians is a key element of our Reconciliation Action Plan, and of the firm's wider pro bono and corporate responsibility work within the community."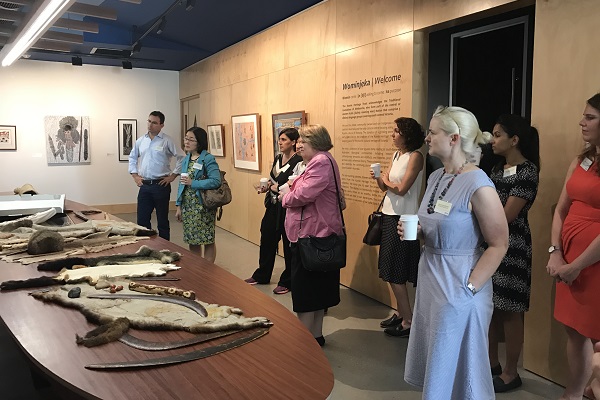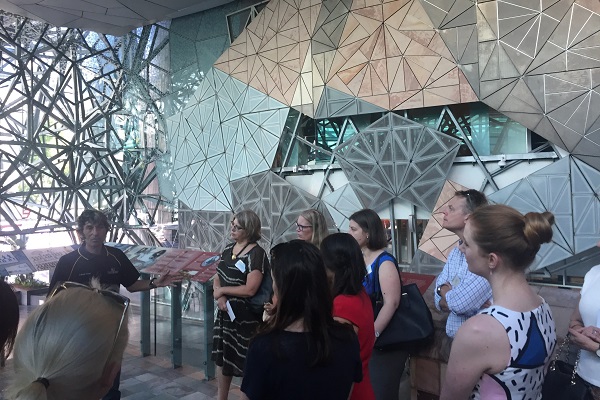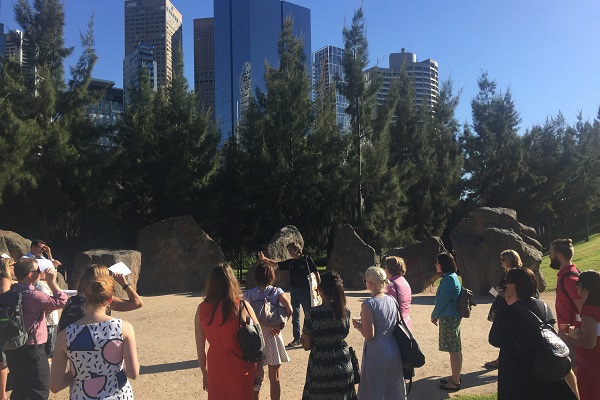 Pictured: Representatives of Ashurst Melbourne take part in the Koorie Heritage Trust walking tour.