Agenda set for Boutique Law Summit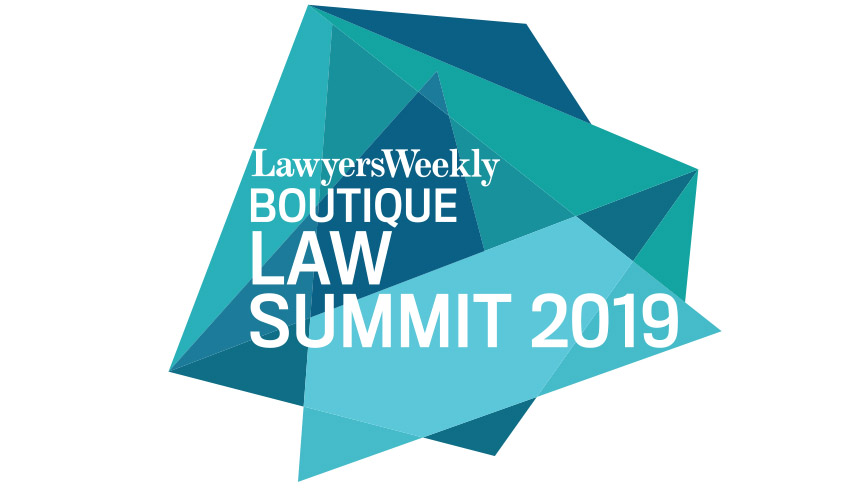 The run-down sheet of Lawyers Weekly's inaugural Boutique Law Summit has been finalised, featuring a variety of keynote presentations and panel discussions.
The first-ever Boutique Law Summit (BLS) is being held this Thursday, 30 May 2019 at The Star Sydney's Event Centre.
The BLS, which is aimed at principals, managers and practitioners looking to take their firm to the next level, features a stellar line-up of speakers, with the one-day event kicking off with a keynote from LinkedIn founder and managing director Cliff Rosenberg.
Mr Rosenberg's presentation will focus on how SME law firms can separate themselves from the pack and how to seize opportunities before competitors.
Following this a panel discussion will take place featuring Keypoint Law CEO Warren Kalinko, Speirs Ryan founder and partner James Ryan and Helix founder and CEO and LawLancer founder Janelle Kerrisk.
The trio hold vast experience in setting up their own firm. They will be discussing the challenges they've experienced, such as the transition from BigLaw to boutique, and the strategies they've put in place surrounding client billing and pricing strategies.
Terri Mottershead, executive director at Centre for Legal Innovation, will be the next speaker to take the stage. Her session will give attendees practical solutions in navigating the disruption of new technologies, as well as insights into how they can ensure better practice management and future proof their practice.
Switching gears a bit, the next session, to be delivered by Brisbane Family Law Centre director Clarissa Rayward, will center around the importance of building a community when operating in an SME law firm or as a sole practitioner.
Following lunch, Fiona Craig, founder of SmartWomen Connect, will take to the stage to discuss how attendees can build on their personal brand and become the "go-to" lawyer. She'll also take attendees through the networking tips they can implement to boost their business and profile in the industry.
Next up will be the second panel of the day. Featuring Mitch Wallis, founder and CEO of Heart On My Sleeve; Audrey McGibbon, founder and director of EEK & SENSE, and Mary Digiglio, director of Minds Count Foundation, this session, appropriately titled 'People, Personalities and Perspectives', will hone in on the importance of wellness and connectivity with your networks, both professionally and personally.
The last session of the day will be led by Justine Rogers, senior lecturer at UNSW and deputy director at the Law Society of NSW FLIP.
Ms Rogers will finish things off by providing insights into the world of ethics, including current challenges and opportunities legal practitioners have while operating in a changing practice landscape. 
To learn more about the BLS, click here.
To secure your ticket, click here.