How family tragedy gave one lawyer perspective on the justice system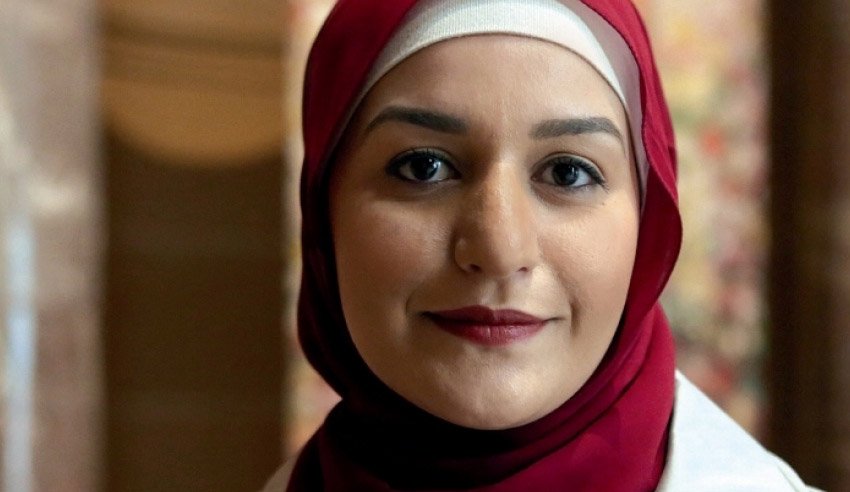 Four years ago, Amani Haydar's mother was murdered by her father at their family home. The aftermath of that horrific incident gave the Sydney-based lawyer new perspective on our legal system.
Content warning: Some readers may find the content of this story distressing. If you need support, please contact the services listed below.
MNH Legal associate Ms Haydar was five months pregnant when, in March 2015, her father murdered her mother at their home in Bexley, Sydney.
"[I was] getting ready to eventually take leave and settle into raising a child, which is a massive challenge on its own. That was a very confronting and difficult thing to go through because of the wide range of ramifications that a crime like that has," she recounted on The Lawyers Weekly Show.
"It's also a daunting process because there is eventual court trial, there are legal consequences, financial consequences, and then massive consequences on your personal wellbeing, on your mental health, and also on my family and supporting my younger sisters through that process. So, it was really a massive upheaval of my plans and my expectations."
That experience forced Ms Haydar to think about what she wanted to do with her skills in order to advocate some change.
"In a sense, I was quite privileged to be a lawyer and experience all of that from the perspective of a lawyer because the legal system can be very daunting for victims of crime and for people who need to give witness testimony in court and being able to understand what was going to happen next and what the likely media response would be helped me plan for all the different possibilities," she said.
Having such training under her belt "didn't make it that much easier", however.
"The trial took place two years after the murder, which in itself is a long time to wait with all of that uncertainty," she reflected.
"Thankfully, my dad was found guilty of murder and he received a sentence of a minimum of 16 years, I think it was, in relation to the murder itself. So, that then kind of played the role, or I guess witnessing all of that take place, in a way validated my experiences and the experiences of my family and my mom's family and friends."
Being a lawyer did, however, help Ms Haydar recognise certain gaps and negative experiences in the legal process that can be re-traumatising for victims.
Such identification, she explained, highlighted the need for the law "to better capture the effects of emotional abuse and the risks associated with emotional abuse to better protect victims of crime from being re-traumatised during the court process".
"Having those privileges allowed me to navigate that experience a bit better, but it also had a tremendous toll on me and how available I could then be for my kids. That really was a challenge, just balancing all of those different things," she said.
Where is she now?
Ms Haydar now works for her husband's boutique practice in Western Sydney, taking on "more of a background role" compared to legal work she has done before, so that she can balance looking after her children as well as her advocacy work, including sitting on the board of the Bankstown Women's Health Centre.
Doing such work, she said, is a "really fantastic way of supporting women to transition from these traumatic experiences, such as my own, into a more empowered space in their lives", which is fundamentally important given how "frustrating" the justice system can be in such cases, she noted.
"Even things like giving a witness statement and being called into cross-examination, and knowing how little of the story can make it through as admissible evidence, and how little of the story is actually relevant, how the legal system is a way of establishing certain facts, but it's not a complete storytelling method that can capture all of my mom's lived experiences," she mused.
"It couldn't capture the grief of that experience. It couldn't capture even just the fear of turning up to court with my dad's family being there, supporting him, and having to share that space with them."
Having a legal background added a certain amount of pressure for her in those proceedings, "because I felt as though I had to make the most of the opportunity and somehow say all of the things that my mom had told me that indicated that my dad was abusive and that her experience with him had been one of fear, and a sense of threats" she said.
"To know those things and not be able to say them all because that's just not how it works, was incredibly frustrating for me. At the same time, I guess that helped me manage some of the disappointment that some other people experienced when they thought that you would get up there and say everything that came to your mind, and then realise that that's not really how it works either," Ms Haydar said.
Law reform
Going through those proceedings gave her insight into where the law needs amendment, including a better accounting for emotional abuse and how character evidence can be used to sentence offenders.
"One of the things that really stood out to me during my dad's trial, and some of the cases that I've looked at in the media, is the way that character evidence is used to not only reduce the sentence, but it also provides the abuser with an opportunity to parade certain characteristics that may have actually helped them conduct the abuse in the first place," she argued.
"That to me really does not fit in with the trauma that victims of violent crime are experiencing. Not only is it sort of validating the offender, it's also undermining the experiences of those victims and it overlooks the fact that the primary victim of a homicide who is dead is the person who likely understood the character of the offender best."
"That for me just represents this bit of a strange gap in the way that we understand and respond to violence and the benefit of the doubt being then given to violent offender in those circumstances, just hasn't sat well with me."
As such, Ms Haydar recently made a submission to the NSW Sentencing Council outlining her concerns on sentencing procedures.
"I'm interested to see where that ends up going," she concluded, while adding that it is often hard to try to enact change after experiencing what her family has.
"The trauma of it has different effects on a day-to-day basis. So, some days I feel very motivated and energised to make change. I feel empowered by my anger and by my experiences and by my drive to change things," Ms Haydar said.
"Other days I definitely need to take some time out for self-care. I need to spend some time with my kids doing other things that don't necessarily link back to my traumatic experiences."
If you are in need of support or information, you may wish to contact the below services:
www.ourwatch.org
www.whiteribbon.org.au
www.lifeline.org.au
or the national hotline for sexual assault, domestic family violence/counselling on 1800 RESPECT
To listen to Jerome's full conversation with Amani Haydar, click below: