The nexus between writing poetry and legal justice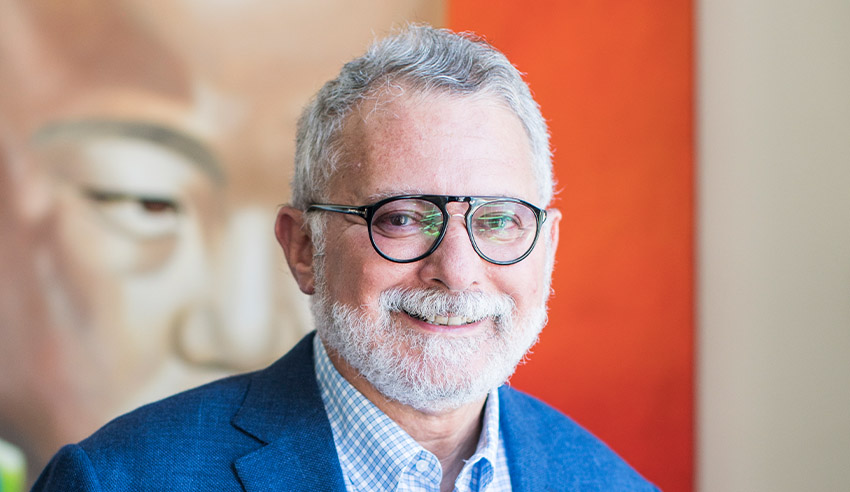 Stewart Levitt discovered a passion for writing, and then poetry, at a young age. Now, as a firm principal, it helps him ensure access to justice for those in need.
Levitt Robinson principal Stewart Levitt (pictured) found poetry by way of the great oratory of the 20th century. Churchill's wartime speeches were of particular inspiration, he told Lawyers Weekly, for having used the English language so powerfully to mobilise Britain behind the war effort.
As a child, Mr Levitt recounted, he was both moved and motivated by prayers and psalms he was asked to read from the pulpit at his local temple. His mother was a "Shakespeare and Wordsworth devotee and frequently recited tracts from both, around our house", and taken together, he became "an accomplished 'performer'" at services, he said, "invariably receiving high praise from the congregants for my 'renditions'." 
To this day, he makes time to write poetry because, for him, "it is akin to keeping a diary of events, thoughts and sentiments." 
"When I was 11-12 years old, I accompanied my mother on a 6-month world trip and she encouraged me to keep a travel diary at that time. She, herself, always kept a diary. Some people play or watch sport. I prefer to write," he mused.
"In terms of personal development, I find that poetry expands your vocabulary as you are constantly reaching out for rhyming words, similes, metaphors and synonyms. You become more articulate – even eloquent but tend to be a little more florid in your speech than you would otherwise be."
Mr Levitt's poetry writing recently culminated with the publication of a compilation of his works, "To Soon To Be Late", which "draws upon Levitt's liberal values, Jewish heritage and experience as an Australian lawyer". 
His prose is not only influenced by his work as a lawyer – it also serves to inform how he conducts himself as a lawyer, he noted. 
"Writing verse also quickens your mind and makes wit and humour more accessible. Because poetry can become a vehicle for passion – in my case, focused on social and political causes more than love. I believe that it [helps harness] my devotion to human rights causes," he said. 
Writing poetry does, Mr Levitt continued, help "highlight the lacuna between moral justice and legal justice". 
"As a poet, I am focused on moral justice but in the practice of law, I have become acutely aware of how difficult that is to access through legal processes alone; hence, the importance of media campaigns, public relations and lobbying and working with people outside of the legal profession, to achieve more morally just results," he surmised. 
"The law is often complementary to other activity and other activity, often complements the law, in seeking just outcomes."
When asked whether he thinks other lawyers should also read and/or write poetry, he said: "I would recommend writing poetry as a creative outlet for lawyers but you have to want to engage in the exploration of your own soul to embark upon it." 
"That is not something that appeals to everyone. I would also probably recommend golf, though it does not appeal to me personally."