Executors and solicitors must gain clients' trust in will drafting process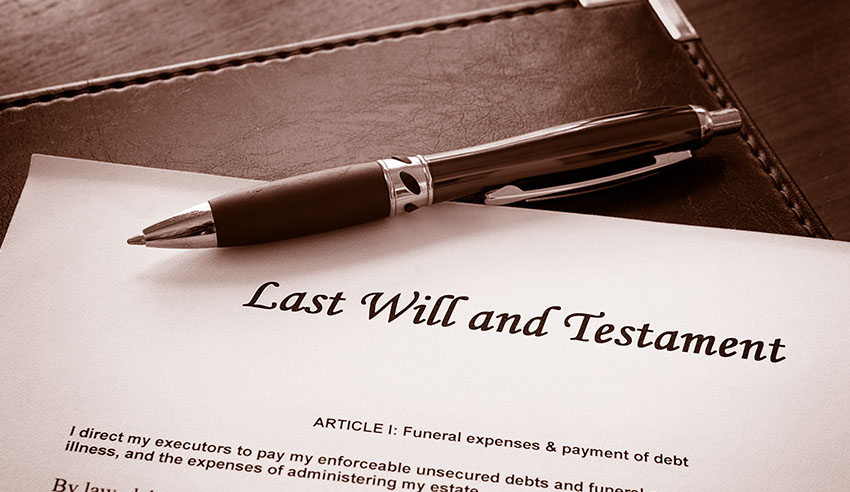 A law professor is cautioning clients to second-guess their executor to ensure the best interests for their will and estate are a priority during the drafting and reading process.
Recent research found more than half of Australians do not have a will, and now clients are being advised to not only look into it the moment they turn 18, but to ensure there is an element of trust between their best interests and their chosen executor.
This means lawyers working in wills and estates have increased pressure to ensure a level of trust exists with their client. Professor Prue Vines from UNSWs Faculty of Law said being appointed an executor is a very "onerous and complex job", so clients need to be able to trust that person to accept the appointment willingly.
"An executor's role is to support and defend the will they are executor of, and to carry out its terms," Professor Vines explained. "If you think about it, the appointment of your executor is the biggest power you ever give to anyone. If you cannot trust [your lawyer] or doubt whether you can, do not appoint that person."
Professor Vines cautioned clients that the executor will "basically become you" and so will need to be confident that they will carry out the wishes. In some cases, she added, the solicitor may not need to be an executor, because the executor can hire a solicitor.
Additionally, solicitors should be prepared to warn the clients of beneficiaries and their rights under Family Provision legislation to contest the will.
"Sometimes beneficiaries will be unhappy with the will and want to contest it under the Family Provision legislation," Professor Vines said. "The legislation allows people who lived in the same household, for example, to say the deceased did not consider them properly and the court should make a change."
"This is the most common way of litigating about an estate in Australia. This is a highly discretionary area and has become a bit too common. The courts are trying to reduce some of this litigation by changing the costs rules."
Research examined by Lawyers Weekly also found charities could stand to receive an additional billion dollars more each year if lawyers take the time to ask clients.