Sports cancellations open up legal minefield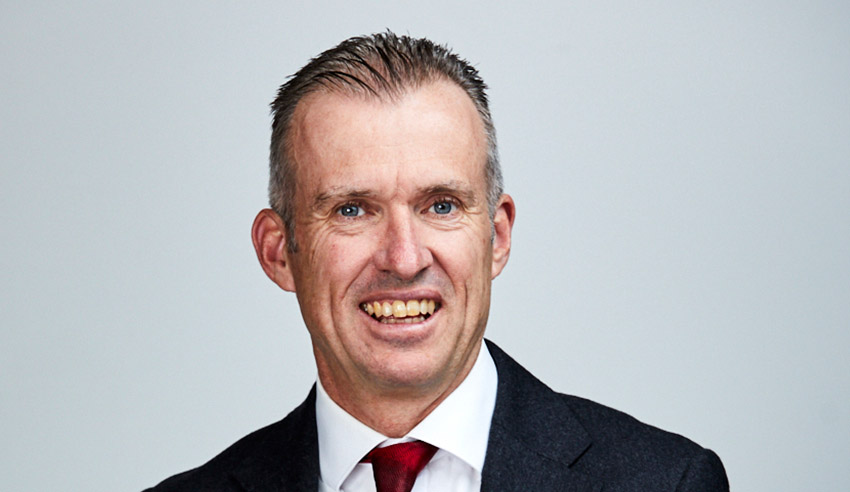 The extraordinary albeit necessary cancellation of almost every sporting event and competition across Australia in the wake of coronavirus raises serious legal questions, says one director.
Within the space of a fortnight, COVID-19 forced the shutting down of the Formula One Grand Prix in Melbourne, the NRL, AFL, A-League competitions in Australia, as well as the Tokyo 2020 Olympic Games among countless other international sporting leagues.
Such cancellations, whilst disappointing for sporting fans of all stripes, have of course been prudent given the need for public safety. However, the cancelled events and competitions will have legal ramifications – including debates about compensation – argues Moulis Legal partner and director Shaun Creighton.
Mr Creighton – a former Olympian, who competed for Australia at the Atlanta and Sydney Games in the 5,000-metre  and 10,000-metre running events – said there is no one rule for unexpected cancellations such as those forced by COVID-19.
"There are various rights and strict obligations placed on parties for events such as the Olympic Games. How postponement or cancellation affects those rights and obligations depends," he argued.
"Taking the 2020 Olympic Games as an example, there would be host city agreements, venue hire agreements, sponsorship agreements, and merchandise and licencing agreements that directly affect such rights and obligations.
"The Melbourne 2006 Commonwealth Games (M2006) contracts for example had provisions which expressly contemplated the cancellation of those [games], and the consequences of such termination. The important clause was 'If the [games] are not held for any reason, save as expressly stated in this [agreement], M2006 will not be liable in any way to the [provider] by reason of the termination or cancellation'.
"I would expect many agreements relating to the conduct of the 2020 Olympic Games will have contractual provisions detailing the consequences of cancellation of those [games]. However, the contracts most event organisers have in place would not include these types of express contractual provisions, which is where the challenge lies."
Mr Creighton said that he believes that, due to the COVID-19 outbreak, the terms of event contracts may now change to prepare for complete cancellation due to forces outside of the control of the organisers.
Moreover, for those seeking recourse for the forced cancellations, there is hope, he advised.
"In the absence of provisions dealing with the postponement or cancellation of an event, many parties will now be reviewing the force majeure provisions in their contracts, which can extend to a wide range of matters including industrial disputes, and yes, in some contracts, the cancellation of an event may be expressly included in the definition," Mr Creighton said.
He explained that "force majeure" is, in legal terms, an "unforeseeable circumstance" that prevents one or more parties from satisfying their contractual obligations. Unfortunately, however, he added that many contracts don't include this provision and that it is open to wide interpretation.
"Whether postponement of an event amounts to a force majeure event would depend on the specific wording of the force majeure clause. Under Australian law there are no general principles that apply for force majeure resulting in the operation of force majeure becoming a matter of interpretation and on a case-by-case basis," he said.
If unable to avail themselves of relief under a force majeure provision, Mr Creighton continued, the common law doctrine of frustration "may come into play as a result of COVID -9 making performance of a contract fundamentally different" to what was anticipated by the parties, he said.
"Sporting fans and participants will undoubtedly be frustrated if their event is postponed or cancelled," he noted.
"In the absence of a suitable force majeure clause in a contract, it may be the aptly named doctrine of frustration that provides some relief to a party if the contractual obligations of an agreement are unable to be met as a result of the impact of COVID-19.
"This common law remedy is rarely used due to its limited application and difficulty to establish. However, the COVID-19 outbreak may well be a situation where the doctrine of frustration could apply, as the doctrine provides that a contract will automatically terminate where a frustrating event occurs."
Ticketholders of sporting events, Mr Creighton outlined, will be subject to relevant terms and conditions, which may have different refund policies depending on whether the event is postponed or cancelled.
In Australia, this means that the Australian Consumer Laws would apply in addition to any contract terms, he said.
Ultimately, COVID-19 will "challenge the contracts of many events and organisations and will test the patience and loyalty of sporting fans and event-goers across the country", Mr Creighton concluded.
"In commercial transactions, the parties can mutually agree to a satisfactory way forward if common ground can be established. These varied terms would usually be recorded in an agreed variation to the contact," he said.