WA firm launches Indigenous Clerkship program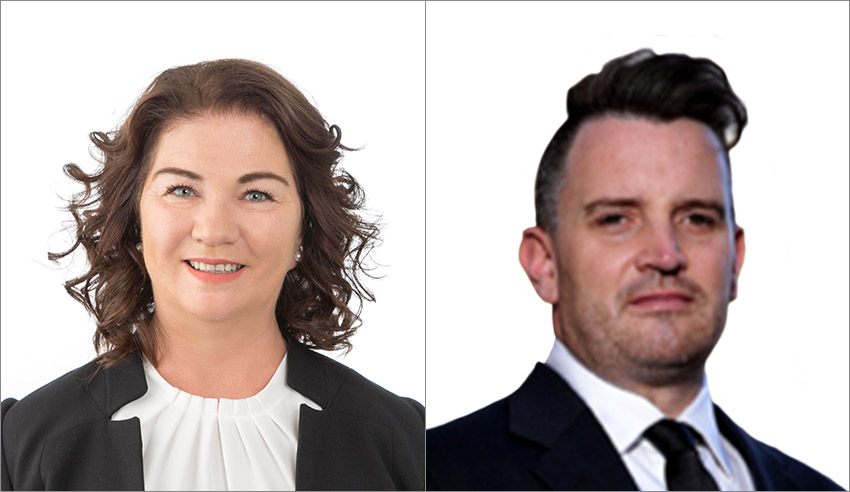 A Perth-based firm has unveiled a work experience program for Indigenous law students to help address "significant under-representation in the legal profession".
Mason Ledger – which was founded earlier this year by Chris Bates and Rebecca Johnston as a practice to push back against "fundamentally broken" pricing structures – has launched its Indigenous Clerkship & Work Experience Program.
Siemone Neutgens, a principal consultant at the firm, said that the legal profession is "approaching a tipping point" where it is changing for the better in many ways. 
"Gender equality remains an important issue for the legal profession, however diversity is much bigger than that in embracing diversity of opinions, perspectives, backgrounds, gender and cultures," she posited.
"Our hope is to ignite some positive change in the profession, and if we can positively impact even one student's career journey, then it will be a worthwhile initiative. If other firms across Australia are interested in what we're doing in this space, we would be delighted to speak with them to discuss some ideas on how they might develop programs of their own – in ways that are meaningful to them and their communities.
"Collaboration is key to driving change in so many industries, so why not help each other out along the way in the legal profession too, for the benefit of the industry as a whole?"
Mason Ledger firm is "thrilled", Ms Neutgens said, to launch the program for semester two of 2020, with an eye to continuing the program long into the future.
"I come from Maori heritage and warmly welcome the opportunity to listen and learn from the Indigenous law students who come through our program, as we support them in any way we can and act as mentors throughout their careers," she told Lawyers Weekly.
The program is being run in collaboration with Extent Legal principal Matthew Hansen, a senior Noongar lawyer who has served as the legal and Indigenous affairs adviser for New Standard Energy and as a senior lawyer at the South West Aboriginal Land and Sea Council.
"It's a pleasure to be teaming up with my friends at Mason Ledger to assist in the development and delivery of this program, providing Aboriginal law students with real-life work experience and ongoing mentoring from senior lawyers who genuinely care about making a difference," he said.
"There is a significant under-representation of Aboriginal people in the legal profession, and unfortunately a very significant over-representation on the wrong side of the justice system. We hope that by introducing a program that includes both Indigenous and non-Indigenous lawyer mentors, we can start to bring our cultures together."
The transition from law school to the legal industry can be difficult for any student, Mr Hansen continued.
"Indigenous law students often find themselves studying away from their homes and settling into a new city and work culture, which makes the transition even harder. As a proud Noongar man myself, I'm really excited to be stepping in to mentor the students as part of the program," he said.
In collaboration with Mr Hansen, Mason Ledger will work with Western Australia's law schools and the wider community to provide Indigenous students with meaningful work experience, Ms Neutgens outlined.
"The program seeks to provide students with practical legal training and workshop activities (including CV building and interview techniques) as well as ongoing mentoring as they embark on their careers in the law. The program will run one day a week for eight weeks, providing students with real-life legal experience so as to gain an overview of what it's like to work in a rapidly growing commercial law firm," she said.
"We look forward to learning about Indigenous cultures from the students and through cultural awareness training, and seeing how we can implement some of the knowledge into our firm's culture too. We're very mindful that students from every cultural background come with their own life stories, and the program will be catered to each individual's work and study schedules as we do our best to empower them to reach their career goals."
"Mason Ledger will have dedicated mentors at the partner level and buddies throughout the firm who will be there to support the students, tailored to their individual needs. I will also be there to share some of my own experiences as an Indigenous student and lawyer, in addition to the cultural awareness training that will be delivered to the firm by appropriate people," Mr Hansen added.
The inaugural program will run one day per week for eight weeks from 31 August 2020 to 23 October 2020, with applications open until 31 July 2020.