Becoming an 'empire builder' post-pandemic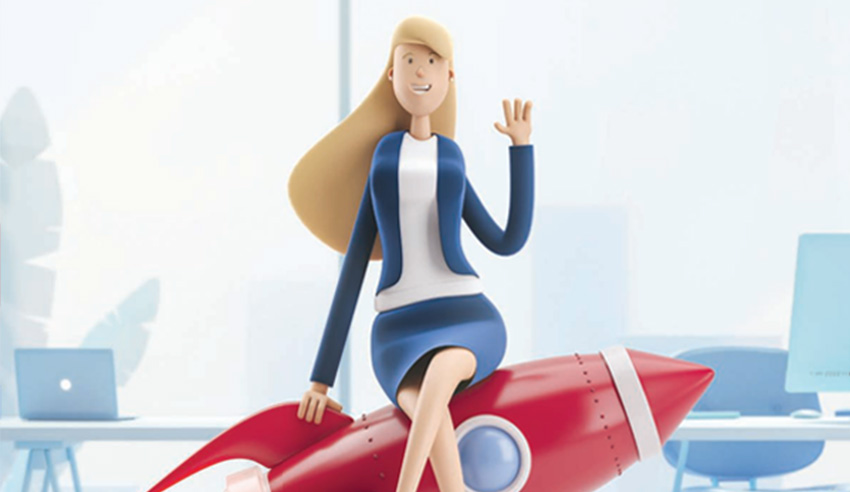 Life after coronavirus is coming, and for boutique lawyers who know what they're doing, business success is on the horizon.
Boutique lawyers were, arguably, best placed to manage COVID-19. Despite looming challenges, practitioners in this space have a chance to carve out a thriving vocational and business path for themselves – so long as they're aware of how best to get there.
Those challenges are not to be ignored, however. The global coronavirus pandemic is perhaps the most seismic event of our lifetimes, and the economic and professional consequences should not be downplayed. That said, with Australia having performed well (relative to other nations) in flattening the curve and safeguarding the economy, boutique firms and sole practitioners can likely consider themselves well placed moving forward.
Understanding and appreciating one's professional duties and being able to adapt to an evolving landscape – amid a global pandemic, no less – are the best ways for boutiques to come out the other side better placed than when they went in.
To discuss the role of boutiques in this time, and how they can put their best foot forward for a post-pandemic world, Lawyers Weekly spoke with Resolve Divorce director Rose Cocchiaro (Thought Leader of the Year winner at the 2019 Women in Law Awards), Legalite founder and principal Marianne Marchesi (Partner of the Year – SME winner at the 2019 Women in Law Awards), VM Family Law principal and director Kath Manby (Regional/Suburban Lawyer of the Year winner at the 2019 Australian Law Awards) and Separate Together founder Siobhan Mullins (Sole Practitioner of the Year winner at the 2019 Australian Law Awards).
The need to 'balance many hats'
At the beginning of 2020, Lawyers Weekly reported that the idea of "balancing the many different hats" would be the biggest challenge and opportunity facing practitioners in the boutique space in the year ahead.
"Small firms and boutiques have significant advantage in the marketplace is that we're so nimble, because the person in charge can quickly make decisions, can try things if they don't work, change things, and there isn't the same sort of corporate machine that sits around bigger organisations where it's much harder for them," Brisbane Family Law Centre director Clarissa Rayward observed at the time.
By virtue of COVID-19, the prediction about balancing many hats has proven truer than ever. As Canberra-based Ms Mullins puts it, "the need to wear many hats will continue to be a prominent theme".
According to Ms Cocchiaro, who resides in Adelaide, South Australia, the post-pandemic marketplace is going to "intensify" the need for boutique leaders to wear many hats. Moreover, Ms Rayward was right, she added, to point out that striking the right balance and grow in non-traditional ways will be crucial.
"In the same way, this post-pandemic landscape will reward the innovators and so boutique lawyers will need to keep doing everything they normally do and keep adapting their models to find new and non-traditional ways to practice. This theme though, is nothing new to boutiques who have had to do this throughout their journey in order to be seen. It just means they need to do it with more intensity," she says.
However, for Ms Marchesi and Ms Manby – who reside in Melbourne, Victoria and Ipswich, Queensland, respectively – this is a theme that isn't necessarily influenced by market forces, it is simply a constant.
"The nature of boutique firms is that they are very agile and usually operate a lean business model, meaning the owner often needs to wear multiple hats. However, many boutique firms have had to cut discretionary spend and reallocate resourcing internally, especially to keep staff in jobs. So, it's possible that the idea might actually strengthen in the post-pandemic marketplace," Ms Marchesi posits.
Ms Manby adds: "I think those SME who were wearing many different hats prior to COVID-19 will have the skills that firms needed to adapt already. Other firms will need to develop these skills now and moving forward. Coming out of COVID-19, [SMEs] have the ability to change business plans, needs and requirements much more quickly than large businesses. This will hopefully allow success in coming out of the pandemic."
As a result, there won't be a change in how boutiques can and should approach this, she continues.
"We have the ability to quickly adapt and change skills or put more focus on areas of our practice, that may not have previously seen [as] an emphasis. It is all about adaptation to suit the needs of our businesses and the [clients] we are assisting," Ms Manby says.
That said, boutique leaders will have to be more discerning about which hats they choose to wear, Ms Marchesi notes.
"For example, during COVID-19, I've been forced to take a step back from the 'on the tools' work and focus more on business development and leadership, and it's a change in pace that I think will continue in the new normal," she recounts.
What will thus be needed for success, profitability and longevity is to increasingly wear the hat of a business owner, Ms Mullins says. Or, as she puts it, "the empire builder".
"This means being more across the [business'] financials than ever before given the economic climate, forecasting business growth with capacity planning, having clarity on the future message to market and introducing and leveraging technology now to remain relevant and deliver compelling value to an increasingly sophisticated market," Ms Mullins says.
In thinking about the changing nature of the hats, Ms Cocchiaro describes it as "Humpty Dumpty's wall being put back together again, but it will look different".
"When the landscape of normal in the marketplace looks different, more than ever, we need to turn to our peers in business to help support and encourage innovation and we need to find creative solutions to our clients' problems. Partnering with services who support your clients through their time of need and looking at your role as more than just providers of legal advice [are] the biggest [ways] to flourish," she submits.
"That's what we have done to stand out. It's more hats to balance, but that's the nature of boutique lawyering."
Movement away from traditional practice methods
Almost overnight, COVID-19 forced the legal profession to adapt to an all but digital courts system, more flexible and remote workplaces and heavily rely on technology, including lawyer-specific platforms and products.
Such features will remain hugely important for practitioners in the boutique space moving forward, Ms Manby surmises, adding that such features were already present in numerous SMEs across the board prior to the pandemic.
"Having a small legal firm, with a team who have young families, it was important prior to COVID-19 that they had the flexibility for a work-life balance, without feeling like their career prospects are being hindered. The use of tech platforms is beneficial not only to the team in terms of working smarter and not harder, but also [clients] in terms of the legal costs that they are facing," she says.
"This is a benefit to the [SMEs] who are more easily able to adapt as opposed to the larger firms, as fees are able to be tailored to meet the [clients'] needs. Coming out of COVID-19, this is going to be especially important to [clients] who are more likely to be [cost-conscious]."
Ms Marchesi agrees, insisting it will be "absolutely critical" that law firms of all stripes – not just boutiques – are able to retain some semblance of flexibility in the future.
"The importance of this was no more apparent than when government restrictions were introduced and firms needed to quickly move to remote practices. I think moving to a remote workforce is a good move, because it also has the effect of making legal services more accessible as people can obtain advice quickly and easily," she notes.
"This in turn will likely result in boutique firms bolstering their online offerings. There may also be a greater focus on costs transparency coming out of the pandemic, with customers craving certainty through fixed fees and value-based pricing."
From Ms Cocchiaro's point of view, the increased focus on tech will "just continue to grow and emerge".
"People are now feeling more comfortable with using technology, they are realising the speed and convenience of having teams meet on platforms like Zoom, and the time it saves from physically going from place to place. The conventional types are displaced and their uncomfortable twitch is a positive thing for the future of law. It means that they have to adapt and that is better for the whole legal profession and the legal community," she reflects.
This is especially true in the context of virtual appearances in court, particularly for those boutiques who assist low-income and Legal Aid clients, Ms Manby adds: "We have seen a huge reduction in the amount of legal fees that we are needing to charge, as we are in our office to do appointments as opposed to sat in court for hours. Hopefully, these changes the courts are making in moving to tech-based platforms will stick post-COVID-19 and also lead the larger firms in moving the same direction as the SMEs."
Other features that might emerge are the courts' reliance on technology and use it to fast track applications, Ms Cocchiaro says, "or better still, it can be used to encourage judicial mediations online, which I know judges in our jurisdiction are doing via teams more efficiently and effectively than ever".
What we've been seeing in real time, Ms Mullins explains, are the benefits that can be output as a result of leveraging technology the right way.
"Online conferences have been normalised, access to perceived and actual justice has been facilitated, work environments have changed to accommodate people's lives outside of work, and alongside increased efficiencies and a reduction in legal administration, these changes have increased employee happiness. There are going to be people who want to continue working this way, making a case for how and why it should be done, and there will be others who want to return to doing all or some things the old way," she outlines.
Perhaps more than anything is that such evolutions have made practitioners realise that the world is smaller than we might think.
"It is now encouraging us to think outside of our postcode and work with professionals and experts in different areas to assist us to help our clients," Ms Cocchiaro observes.
Such changes are myriad and, for many, likely overwhelming. Understanding and appreciating the breadth of challenges ahead will likely distinguish boutique lawyers at such a time in their careers, especially those with an eye to becoming an empire builder.
Grappling with an up-ended landscape
When asked about the most prominent challenges facing boutique lawyers as Australia pivots towards a post-pandemic economy and professional landscape, all four interviewees go in different directions – perhaps a sign that a one-in-a-generation, if not lifetime, event such as a global pandemic offers no certainty or clarity for the marketplace.
For Ms Mullins, there are three "major" challenges that boutiques will have to face (not just in the short-term, but in the coming years): funding the upfront short-term costs of needed business tools, ensuring firm culture and how it permeates for clients, and integrating technology for the future.
"Getting clarity on the technology that's available and relevant to them and their market, as well as what's possible [is fundamental]. This involves understanding the current business' needs and the current market's needs, and then forecasting and predicting the future so as to invest wisely in technology for the future," she says.
Ms Manby sees marketing of one's firm as being a primary obstacle moving forward, calling it "essential" for boutiques once the fog of the pandemic has lifted.
"It will be important to be seen as a firm that is prepared to take the extra step for clients and be more personable. It is therefore important that direct connection is made with clients moving forward and not just rely upon the usual forms of communication i.e. letters and emails. This can be more time-consuming for lawyers, but is in my view, essential," she says.
Having a robust community around one's self will also be necessary in the immediate future, Ms Marchesi suggests, highlighting the changing nature of one's physical workspace as having potential to reshape one's capacity for social interaction.
"Lawyers in the boutique space might feel isolated in navigating the 'new normal', especially where they are sole practitioners and lack an internal support network. I think the key here is to build networks with other lawyers where you can share knowledge, ideas and even collaborate with each other," she advises.
Meanwhile, Ms Cocchiaro sees a looming challenge in the form of a hurdle that encompasses each and every issue identified by our interviewees. That is, leaders of boutique firms will be forced to make "hard choices and tough decisions", she says, in order to succeed.
"Leaders need to know their numbers and know what their bottom lines are. They need to stay on top of their lead generation and plan ahead to make sure they are not negatively affected and can work through it. They shouldn't be short-sighted however, and act on pain points now, but rather look ahead to a new way of change and plan for that. They also need to be brave to realise that it will be over, and use the time to build themselves back better," she observes.
What cannot be overlooked, Ms Mullins points out, is that boutiques will have to deduce not only what to prioritise in the future, but also extrapolate what pandemic-inspired practices should be retained.
"The answers to these questions to inform the owner's ultimate decision about how they operate, ought to be weighed against firm culture, employees and their circumstances, the market's needs, the needs of the business and that of the business owner's goal and vision," she proclaims.
"I expect to see an increase in unbundled legal services, more boutique firms, employee resistance in returning to the old ways, changes in the profession's culture, changes in employee expectations of the workplace, increased liability for the business owner with a remote and flexible workforce, and the potential loss of a deeply personal service and experience for clients.
"At the moment, we're in the eye of the storm and the real crisis is yet to come; which are the symptoms and problems that will come in the aftermath. There will be a space for innovation, compelling products and services that deal with financial struggles, unemployment, instability, mental health issues, relationship difficulties and break-ups and even separation anxiety for pets and children."
How to flourish post-pandemic
On the question of how best boutique lawyers and practices can set themselves apart as Australia moves its way out of the pandemic, the interviewees have different attitudes to what will be required.
For Ms Cocchiaro, a rethink of old habits and testing new ways of working are paramount at this critical juncture.
"The new landscape will mean that the out-of-court negotiation methods will have to be more in demand. Being open to creative and innovative solutions to negotiation can give so much value to our clients who will be more fearful of cost and more demanding of efficient ways of doing business," she says.
Ms Marchesi supports this, saying: "Practically, boutique firms should consider their business models and ensure that this is a model that truly works in the new landscape. I'm a big believer in prioritising people and purpose over profit, and I think business models should be looked at through this prism in order to flourish."
In addition to this, health and wellbeing have never been more important than it is now, Ms Marchesi says.
"The current climate is a good opportunity to refocus on your own wellbeing, and carry this through to the new landscape post-pandemic," she says.
In the face of this, Ms Cocchiaro posits, strong and courageous leadership will have to be shown by those at the head of boutique firms.
"They are going to want to encourage and deepen their relationships with their team, with their colleagues and with their clients to really figure out what they want now. They are going to have to really listen to their clients and create initiatives to adapt and flourish. They are going to have to think like business people and not just as lawyers. They are going to have to look outside of law for direction on how to work," she argues.
"As I see it, the pandemic has given us a chance to hit the reset button. That means, we should reflect deeply and respond creatively to the demands of the clients who will be likely expecting more from us."
Taking a different approach, Ms Mullins feels that technology, partnerships and culture will be integral in order to flourish moving forward.
"Technology integration will be integral to keep up with the court systems, to remain relevant to the market, improve business efficiencies and improve their client experiences, and partnerships with businesses from different fields and professions will be more important than ever to leverage personal relationships and generate warm leads," she says.
"Firm culture will be important to attracting and keeping the right talent. Workflow, core values and team flow are fundamental to a firm's culture, which the whole organisation would need to reinforce and invest time into. The message to market needs to ever be more precise and clearer as it will prove difficult for the market to part with their dollars in the future state of the economy."
In what emerges as a near summation of the aforementioned suppositions, Ms Manby is of the opinion that being "much more collaborative" is what is needed at this point in time. This, she says, should be the take-home message for professionals.
"We are moving into a time where mediations, arbitrations and collaboration are essential to modern practice. The courts have essentially slowed down, due to the restrictions around appearances and the way matters are handled has fundamentally changed. Learning these skills will be essential to flourishing in the new landscape," she says.
Will boutique life be more attractive after COVID-19?
The capacity of those in the boutique space to thrive in a post-pandemic world may, in fact, heighten its attractiveness as a vocational path.
"COVID-19 has made it apparent that perhaps the 'traditional' features of practising law that many firms have clutched onto are not actually critical. For example, we've all seen how easy it was to transition to remote work, even though many traditional firms had previously shunned it. Boutique firms will be highly attractive to lawyers who are looking for more freedom and flexibility in their work lives moving forward," argues Ms Marchesi.
That perceived attractiveness will be aided, Ms Manby adds, by the "rigid conditions" that the big end of town impose upon their employees.
"The boutique firms that I have spoken with all seem to have weathered this period well and been able to adapt quickly. The bigger firms appear to have slowed down. There could certainly be a happy mix of BigLaw life and boutique law life, which could become more appealing to those who have worked through this period in BigLaw life," she recalls.
What will be appealing, Ms Mullins contributes, is the scope for "autonomy, independence, control, flexibility, growth and interesting, meaningful work".
"Particularly with our colleagues across the whole profession being made redundant, their hours reduced and their pay slashed [amid] this pandemic, there may very well be a perception that boutique law firm life may offer more job security and stability than large corporate law firms," she muses.
In a nutshell – as Ms Cocchiaro puts it – life as a boutique practitioner means "you can do it your way", something that will be crucial for anyone wanting to be an empire builder.
"If you are passionate about your cause and courageous enough to be influential, then it should be more attractive, now more than ever," she deduces.
Looking ahead
Without question, there is tremendous potential for existing and emerging practitioners to become empire builders in the boutique space if they so wish, particularly as the legal marketplace picks up the pieces from COVID-19.
However, such success won't come without hard work. Organisms that fail to adapt, Ms Mullins warns, become extinct.
"In feeling overwhelmed by the technology that's available, the tumultuous climate and trying to keep their head above water, there will be some drifters (boutique lawyers) who do nothing and get left behind. The way they provide their services will become outdated and quickly irrelevant to the market. The organisation's culture will suffer and there'll be an increase in employee turnover," she notes.