What factors help you reach partnership early?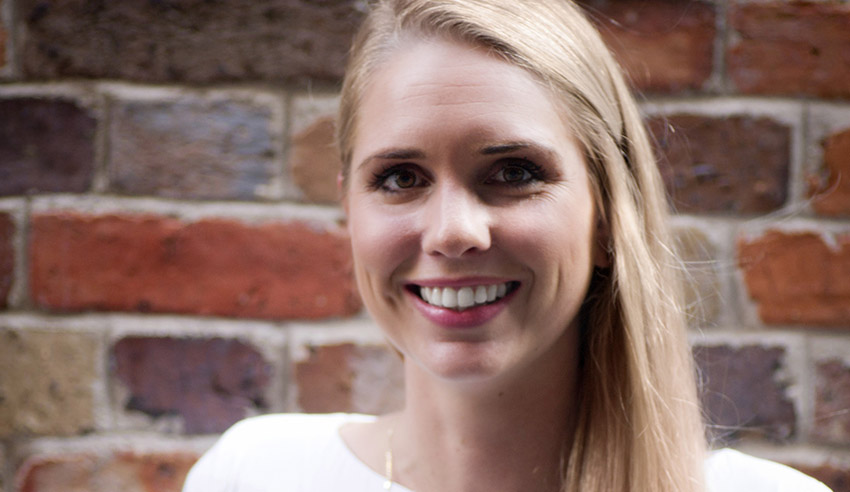 Kiera Peacock became a partner at her 32nd birthday, and says there were key professional factors that helped her rise through the ranks.
Becoming a partner in a law firm, of any size, is an extraordinary achievement for any legal professional. Few, however, are able to join the partnership ranks while in their early 30s.
Speaking on The Lawyers Weekly Show, after completing her first week in the partnership ranks (which coincided with her 32nd birthday), Ms Peacock identified values alignment and alternative pricing models as workplace structures that gave her greater scope to flourish professionally and thus reach partnership at such a young age, having started her career with Marque as a paralegal.
Feeling aligned with the values of her employer was, she proclaimed, hugely important in feeling a sense of purpose with her day-to-day work, and subsequently, being able to contribute to change within that firm and the broader community.
"When I joined the firm, I did have a sense of social justice, but it's certainly increased over that time [as a result of] being exposed to some of the causes that I've been exposed to. The alignment of personal values meant that it has always been a much easier conversation to have about my progression," she explained.
"I've never come across any friction in that sense, because we're all wanting to achieve better things for our clients and for the world, and what the law can do to help. So, there's always been this fairly natural alignment in what we all value and how we want to go about achieving that."
The absence of time-based billing in her firm, Ms Peacock added – and utilisation of options such as fixed pricing or retainer models, depending on client needs – feeds into the values alignment that has been so constructive for her professional development.
"I know that, at a number of other firms, a lot of partnership questions will be focused on pure numerical statistics and whether you've exceeded your budgets for the years preceding your accession to partnership. While we're a commercial law firm and we obviously have budgets and goals, the absence of time-based billing enables us to be valued-based on what we're actually doing and how efficiently we're doing it, rather than how many units that [translate] to at the end of the day," she posited.
Moreover, a big part of the ascension to partnership is one's client relationships, Ms Peacock added.
"Without having time-based billing, clients feel so much more comfortable picking up the phone and talking to you. Getting them into meetings and looking at it from the value that you add to that meeting, rather than from what it's going to cost them in six-minute increments, [help a lot]. I think the ability to generate client relationships is probably a lot easier and a lot more productive when you take away at that time-based billing system. For me, that's certainly been something that I have valued at firm and I think our clients do value it as well," she said.
This all said – and when asked for advice she would offer to those striving to reach the partnership – Ms Peacock did note that, if she had her time over, she would have benefitted from being more open to relying on others within the workplace in order to learn and grow.
"I've always done it solo, feeling I have to do it myself. I have a niece now who constantly says to me, 'I do it myself, I do it myself', and I think I had a little bit too much of that, probably to my detriment," she reflected.
"But in the last couple of years, when I kind of properly announced my intention to become a partner, I realised how supportive an environment they can be out there for people and so many people who would want to support you and help you grow, and to actually just use that and calling people up to go for a coffee and to chat with them [feel] so much like you're asking for their valuable time.
"So, my advice to my younger self would have been to do that more and be more open to recognising when someone else can help and to learn from them."
To listen to the full conversation with Kiera Peacock, click below: