Better understanding the client journey post-pandemic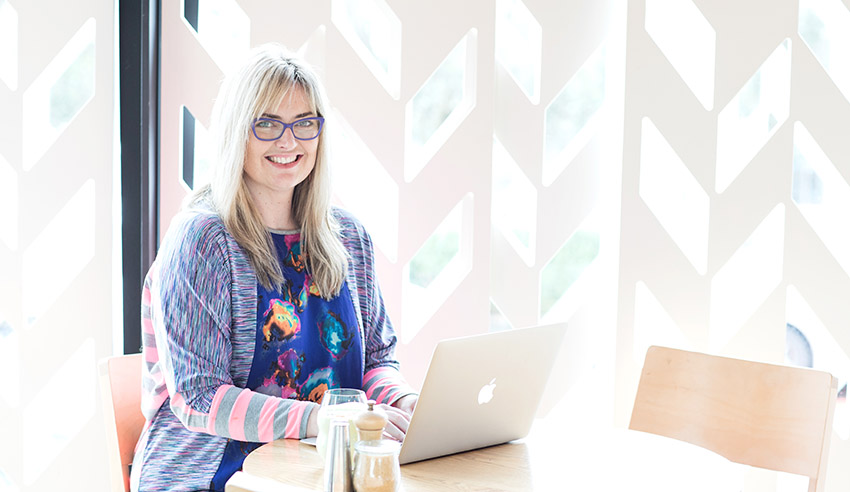 Clients come to lawyers for more than just solutions to legal problems. In the age of coronavirus, understanding and empathy are more critical than ever, says Claudia King.
In conversation with Lawyers Weekly, Automio CEO and founder Claudia King said that, more than anything, clients engage legal professionals because they need answers to questions they aren't able to deal with themselves, and the job of the lawyer is, therefore, to take away the "pain point" and achieve optimal results.
This was a critical function of legal practice pre-pandemic, she said, and COVID-19 has highlighted its urgency.
"We've seen COVID-19 completely disrupt our lives, our work, our firms, our communities and even how we absorb information. It's been a tough year – and people are feeling it," she said.
"To keep momentum and growth in your firm then understanding your clients and their journey is super important. To grow your firm in a scalable way, you need to use automation. And by automation, I mean leveraging technology, people and systems so that you don't have to be involved in doing everything. Knowing your clients and their journey is largely about building a thriving firm that can run from anywhere and grows even when you aren't at your desk."
Practical steps to empathise with clients
In order to better understand and appreciate the perspective of one's clients, Ms King outlined, lawyers need to know who those clients are.
"You can't empathise with someone or connect with them if you're trying to please everyone. Drill into who your ideal clients are and the challenges and pain points they face. Don't make assumptions! Speak to clients directly and ask them about their journey, fears, frustrations, wants and aspirations," she advised.
"From there it can be as simple as grabbing a piece of paper and mapping out your client journey from start to finish. From when they first hit their problem, to when they find you and you take them through the solution. Then you'll be able to really wow your ideal clients and understand how you can automate."
Lawyers must also ensure their utilisation of technology and the online realm is in keeping with client needs and expectations, Ms King continued.
"When we think of the online space, people think it's all about throwing out the traditional way of delivering legal services and you have to define a completely new way of doing things. I think that there's a danger in that. Yes, traditional delivery has its problems and its challenges but there's some really good stuff in there as well," she said.
"So, when lawyers think they need to automate, it's critical they don't throw out all the good stuff that lawyers have been doing for years. When you're taking your service online and delivering to your clients online, it's really important to still consider what part of your process works really well when you're delivering your legal service the [old-school] way or the traditional way."
The benefits from implementation of such steps, Ms King noted, will be long-lasting.
"Firms that can connect directly with their clients, speak to them on their level and wow them are going to cut through the noise and the sameness which is rife in the legal industry. Law firms all sound the same, talk about themselves the same and want to provide every service under the sun to clients," she said.
Pandemic-inspired lessons about client service delivery
When it comes to what can be learnt from this turbulent period, Ms King said that boutique law firms are in a "powerful position" in that legal services are always going to be needed, and have been perhaps even more sought after in the pandemic.
"We're in a powerful position – legal services are always needed (more than ever in a pandemic). If we can harness the principles of online business and apply them to firms, we're going to really revolutionise the industry. I've seen the lawyers I work with not only do this but thrive as a result. With some of them achieving their most successful financial month in the peak of the pandemic," she argued.
"The lesson here is that it isn't just about the delivery of legal services – yes, we can use technology to automate and improve this – but it goes beyond client service delivery. It's how lawyers think about their firms as businesses, how they [repackage] their legal services for the online world, how they talk about what they do with clients and how and where we connect with them. Lawyers have to be able to do all of this in a truly fabulous way online."
Opportunities ahead
This period, Ms King posited, is "an incredible moment of truth for entrepreneurial law firm owners".
"We have this opportunity to make huge traction with translating [one-to-one] legal services to the one-to-many online space. Lawyers that are savvy enough to put in the work and make that step forward are going to come out of this period of change thriving. No more hustling, no more worrying," she submitted.
"They'll own firms that are resilient to change and make a healthy profit in any economy, that are systematic and run like clockwork with guaranteed results for clients, and are self-sustaining without them having to do everything. It's a bright future for those lawyers."