Controversial law firm fights NSW Law Society on complaint over COVID-19 actions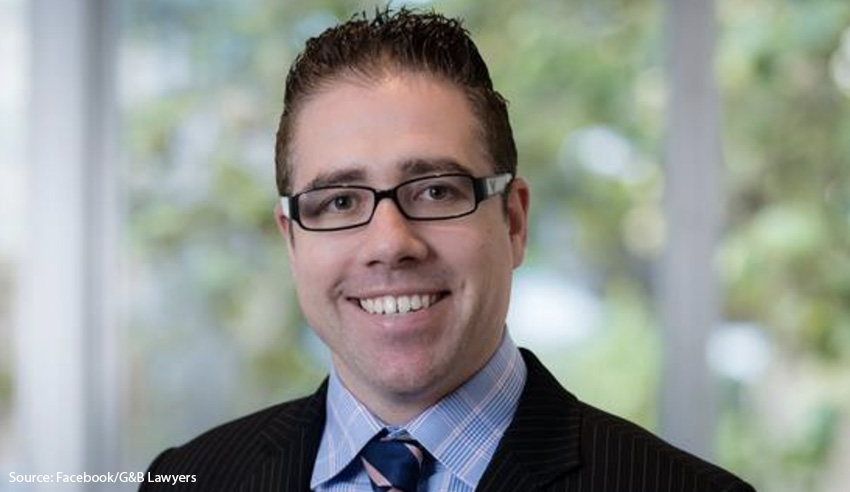 The controversial principal of G&B Lawyers has been served a complaint by NSW Law Society after controversial statements and actions made during the COVID-19 pandemic.
Nathan Buckley, principal at G&B Lawyers has been served a complaint from the Law Society of NSW around recent actions during the COVID-19 pandemic.
The letter revealed that this includes recent statements through Facebook posts during July 2020, advising Victorians not to wear a mask, advertising for a criminal-based lawyer to fight face mask fine charges, along with a GoFundMe page encouraging non-compliance with broader COVID-19 lockdown laws.
The letter stated that further statements have likely brought the profession into disrepute and breached ethical duties and obligations that may justify Mr Buckley is not fit and proper to engage in legal practice.
Upon posting the parts of the letter on Facebook, Mr Buckley hit back at the Law Society writing: "The NSW Law Society is trying to come after me for telling the truth. I will not be silenced. Be sure to let the NSW Law Society know who you support. They have a Facebook page and Twitter account."
Mr Buckley then wrote back to the Law Society in an email stating that he denies all allegations made in the letter and that the complaint is "baseless, without merit and must be thrown out".
"If you decide to take any further action against me, I intend to call my now in excess of 8,000 followers on Facebook to give evidence in my support as to why I am a fit and proper person to continue to engage in legal practice," he wrote.
Mr Buckley's followers supported his fight with one user commenting: "Can't G&B Lawyers sue NSW Law Society for obstruction of justice or something of the like, including using extortion or intimidation tactics in a legal proceeding?".
Mr Buckley then published another letter from the Law Society which noted that Mr Buckley should de-identify names after he had published the names of legal practitioners which were meant to be kept on a confidential basis.
It is understood that Mr Buckley had dealt with other legal practitioners in a threatening, abusive manner including barrister Sharna Clemmett and another Nathan Buckley of the same name.
"There is another lawyer in Sydney who has the same name as me. He had a cry about what I am doing," Mr Buckley wrote in a response to a comment.
Soon after, Mr Buckley hit back writing in an email he will not be "de-identifying anyone's names."
"You may assert your letters are private and confidential, however, they are not. They are subject to being put on the public record in affidavits and I intend to do so," he wrote.
"It is in public interest, that their names be disclosed to ensure that I get procedural fairness in any action that you might commence against me.
Meantime, it is also understood Mr Buckley is getting ready to launch a class action against the Victoria government. 
"We have instructions to commence a class action against Daniel Andrews, Brett Sutton, Jenny Mikakos, the Victorian [government] and other individuals seeking unspecified damages arising out of their unlawful conduct and acting beyond their respective powers. The lead plaintiffs are Vik Grujic (UFC fighter and business operator of a martial arts school), a gentleman who operates a fishing and tackle store in metropolitan Melbourne and Mr Paul Lay from northern Victoria," he wrote.
Previously, Mr Buckley was asked to remove the post by the NSW Law Society and clarify his advice was strictly a personal political belief and not to be taken as legal advice from the firm. He then turned to ask his supporters for $200,000 to $10 million intended for a High Court challenge against the country's lockdowns.