Hamilton Locke adds 2 new partners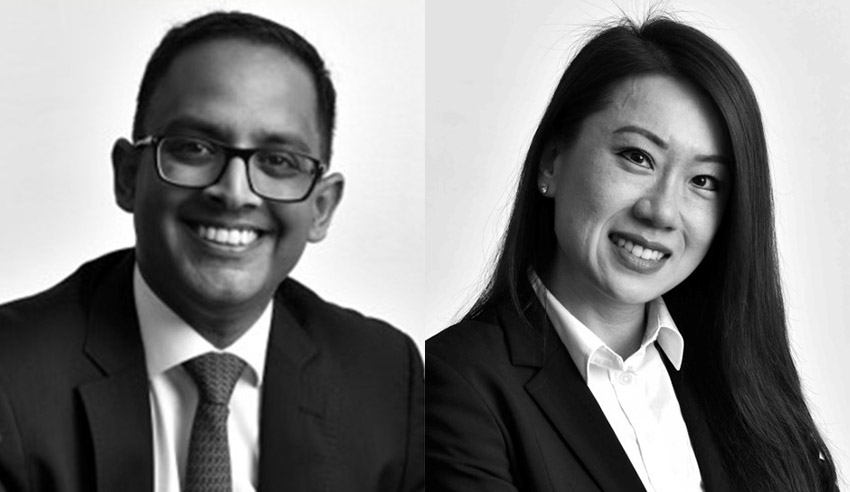 East coast-based firm Hamilton Locke has appointed two new lateral partners, bringing the firm's partnership ranks to 18.
Hamilton Locke – which has offices in Sydney and Melbourne – has hired Veno Panicker and Ly Hoang as partners, which the firm said will bolster its construction and infrastructure and litigation practices respectively.
Mr Panicker joins from Blackstone Waterhouse, where he led the construction and infrastructure team. He has previously worked at MinterEllison, Maddocks and DibbsBarker.
Ms Hoang joins from Vincent Young, where she led that firm's commercial litigation practice. She has previously worked for Morgan Stanley, DLA Piper, Maddocks and Dentons.
The two appointments follow Hamilton Locke's recent acquisition of 50 per cent of legal services provider Source Legal.
Reflecting on the appointments, firm managing partner Nick Humphrey said that Hamilton Locke is "delighted" to build on its existing capabilities with the addition of Mr Panicker and Ms Hoang.
"The addition of these two new partners to Hamilton Locke will provide our clients with extended access to legal and industry experts who are focused on solving complex problems," he said.
"This is an exciting time for the firm, as we recently launched our holding company, Halo Group Holdings, which is the holding company of Hamilton Locke, Emerson CoSec and Source. We look forward to continuing this trajectory as we continue to work to evolve the corporate services landscape".