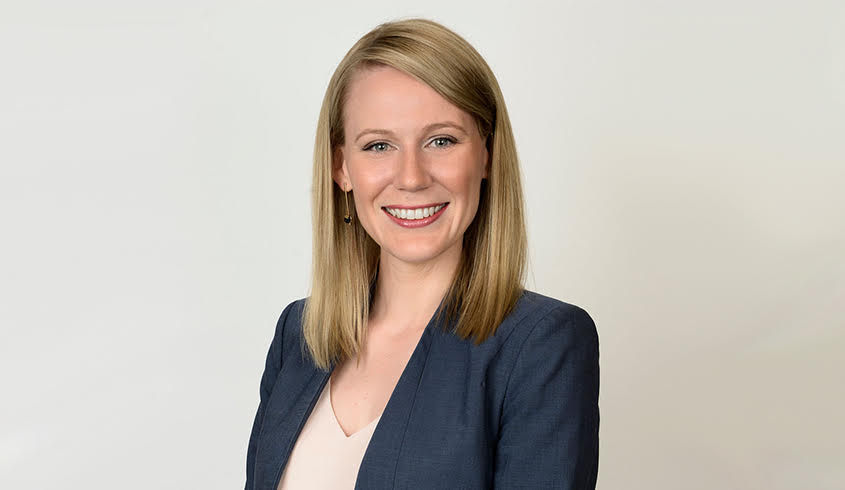 Sarah Bullock recently returned from a 16-month stint in Canada where she continued to work for an Australian firm. In the looming "new normal", her story should not be unique.
Two years ago, Cornwalls senior associate Ms Bullock's partner received a government posting in Canada, and in order to go with him, she had to choose between one of three vocational paths: resign from her role, take a leave of absence or try to work remotely.
After "a lot of tossing up and soul-searching", she chose the third option.
Speaking recently on The Lawyers Weekly Show, Ms Bullock – who recently won the Senior Associate of the Year category at the Australian Law Awards – said that she was "quite nervous" about the prospect of working remotely, let alone from the other side of the world.
"I've always come to the office and done the normal thing. It was very new for me, but luckily, the whole thing ended up being a success," she recounted.
Ms Bullock's experience, in a sense, offers a case study for how Australian legal professionals can utilise remote working options as we head towards a post-pandemic marketplace.
"I was doing WFH before WFH became the norm and the buzzword around the industry. It was an extremely different prospect to present to an employer," she reflected.
"One of the main things that I found at the start was that there is still a bit of bias when it comes to WFH, whereby there is still a mindset that, in order to be productive, you need to be in the office, and that if you're not in the office, you must be at the beach. There's also a mindset that, WFH is a privilege, when it's not really an accommodation or a privilege, it's just a different way of working in the business."
On top of this, Ms Bullock added, is the reality that Australia "probably has the worst time zone for any other country in the world", which threw out her initial plans for a working routine.
"I would try and start work around 8:30, 9:00 in the morning in Canada, working a Canadian day, and then try to be available when Australia came online at night. But I quickly realised that that just wasn't going to work. I work in M&A and a 9:00 to 5:00 day doesn't even happen in Sydney, let alone when you're sitting in Toronto, Canada," she mused.
"I learned very early on that, if I'm working flexibly, then I need to be flexible myself. I just had to restructure my days so that I didn't work necessarily in the daytime; I had to work more at the night time so that I was able to be there for my team, be there for clients, take calls and respond to emails, etc. It was a huge challenge, and I've taken a lot of calls at 3:00 AM in the morning unfortunately."
That all said, her period of remote working from Canada was a success, aided by the ingrained trust she already had with her team at Cornwalls. "I was fortunate in that I've worked with the same partner for 10 years and we've got a long-established relationship that made it immediately a lot easier."
That trust led her to further develop her leadership and communication skills, she noted.
"I had to really consider more how people would be thinking when they receive an email. I think when you send an email, you don't see the physical response to an email when you're not in the office. I also had to consider that the tone in an email can often get misconstrued, so I found in terms of managing people, I had to be very mindful of that. I had to be mindful of the fact that maybe someone would think my email was very direct because they couldn't see the fact that I was smiling or I was actually in a really good mood when I sent it and that I wasn't being forceful with instructions," she explained.
"I had to constantly have that in the back of my mind, and then therefore checking with my team to make sure that they knew why I was asking them to do things and also where I was positioned on a particular matter. I think in terms of an evolution of leadership, it was a case of having to be much more thoughtful about how my communication was interpreted and how people would respond to my communication when I wasn't in the office."
Ms Bullock hopes, ultimately, that her time working from Canada helped develop her holistic legal abilities in a positive fashion.
"I would say that I am much more flexible in my mindset now. I think that I approach things with a different perspective. I'm much more mindful of the need for communication, the need for development and embracing technology. I'm very mindful of people's personal situations in terms of from a remote working perspective, how it can be to have a phone call come in when you're at home and how you're actually going into someone's house and being mindful and respectful of the fact that you are taking their personal time," she surmised.
"And, I think that with COVID-19, a lot of people will be feeling the same way. We have changed the way we worked quite significantly. Work has become a lot more personal recently. Suddenly we are, calling into people's homes, we're seeing their children, we're seeing their apartments, and it's making us much more mindful leaders."
When asked if we will see more lawyers working for Australian teams from abroad, Ms Bullock said yes – but added the caveat that such remote working arrangements will only succeed if (like in her case) there is ingrained trust among colleagues and effective, substantive communication.
"I certainly think that it is going to be much more common than it previously has been, and it will probably be much more accepted than it has been in the past. In terms of whether that's successful or not, that is difficult to say, because the thing is with remote working is that it works when there's a lot of trust, which is often based on a pre-existing relationship with a team."
To listen to the full conversation with Sarah Bullock, click below: