Change is coming for the boutique law space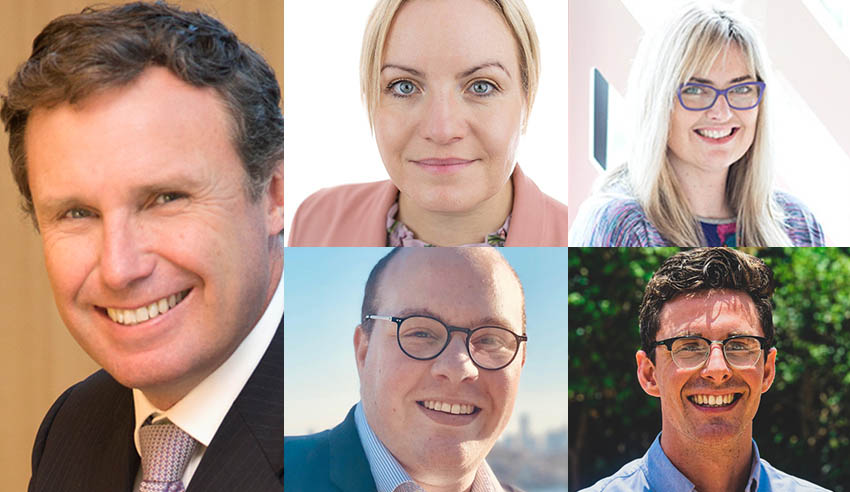 With the pandemic sending the business of law into a whirlwind, how have boutiques adapted?
COVID-19 has changed everything. From the way in which we work to how we interact on a day-to-day basis. For the Australian boutique legal marketplace, it has shaped and defined various transformations that will emerge post-pandemic. Never before has there been more thought given to the viability of the market – and whether this could lead to some pathways not originally foreseen is a trend likely to emerge. In fact, some professionals within the business of law are already predicting a "rushing for the exits" in which in-house lawyers and/or lawyers in larger firms leave to start their own businesses, or join existing boutiques.
Speaking to Lawyers Weekly, Sam Coupland, director at FMRCR and someone who has witnessed the many changes of the boutique legal marketplace, said that "history is a bit of a guide here".
"During the GFC and in the aftermath, the number of in-house lawyers grew and this trend has remained for the past 12 years. The reason is that it is far more cost-effective (assuming a company has sufficient legal work) to have an in-house lawyer or legal team," he said.
"The GFC was fairly short and sharp but it gave purchasers of legal services reason to pause and examine their spend on a lot of things including legal services. The result of the analysis was to bring a significant amount of legal work in-house to save money and build corporate knowledge."
In Mr Coupland's view, the rise of in-house legal teams will only slow if external legal services become cheaper (unlikely) or "we enter into a long and deep recession which will necessitate reduction of cost centres in a business which is what happened in the recession of the early 1990s".
Mr Coupland said at this stage it is too early to tell if there will be a "rush for the exits".
"I suspect it will only happen if people are pushed as a result of firms and in-house teams needing to reduce headcount for expense reasons. It is probably not the ideal conditions at the moment to start your own business unless you had to," he said.
However, Danny Rod, who started his own law firm Rod Legal Advisory in the midst of the pandemic, said that the business of law has been "broken for some time", giving many the opportunity to go out and create an offering that's on their own times.
For many years, the legal profession has stubbornly stuck to familiarity and tradition, according to Mr Rod and "has been reluctant to embrace change".
There are many reasons for this, he said. One of which is the size of law firms. The other is a fear that "change equals exposure to risk".
"I believe that COVID-19 is simply the impetus for changes to the way law firms are run, and the way lawyers practise law, changes that have been coming for a long time," he said. "This is the start of an exciting time for the legal profession."
But Mr Rod also didn't believe that we could see witnessing the "rushing for the exit" at the moment off the back of the COVID-19 pandemic.
"I believe that the legal profession is experiencing something more profound, akin to a fundamental shift in the way that the business of law operates," he said.
"These days, boutique firms can leverage the experience of individual solicitors and smaller teams to provide a more personal service to clients and tailor the way they practise law to their individual preferences and to their clients."
Ultimately, Mr Rod said that for larger law firms this will mean that they will need to trust and value their solicitors more but noted this has been a "sticking point for the larger firms because they are focussed on billable hours and increasing revenue".
Claudia King, CEO and founder of Automio, who has seen both the intersection of boutiques and NewLaw, said that this is actually a trend seen over the past decade.
Ms King noted that it started around the time of the financial crisis in 2008, as lawyers found themselves without work and took the opportunity to seek out better work-life balance and re-evaluate what is important to them.
"The pandemic is accelerating the trend, both through necessity, i.e. where lawyers have been made redundant, but also because many lawyers are realising they can take control of their own financial certainty and create impactful, lasting change in the legal industry by launching their own businesses," she said.
"This is helped because we are also at a point in history where for the first time technology is truly allowing individual lawyers to build a scaled, hugely profitable seven-figure online business from home without big teams or big firm infrastructure."
Helen Kay, managing director at Rise Legal, who also started her firm amid the pandemic believed this will happen, but it "won't be an overnight thing".
"Over the next 12 months I predict that we will see a fair few redundancies as a fallout of firms with cash flow problems," she said.
Ms Kay explained that although lawyers may be genuinely unhappy in their current roles, there is a lot of uncertainty at the minute and so the few roles that are around will undoubtedly stay put until this all "blows over" and they feel more comfortable leaving the safety of their current role.
"I also think we will see a rise in the number of liquidations among the smaller traditional firms that will simply not be able to survive in this new environment," she said.
"Many of these firms had been living week-by-week for cash flow before this happened and soon, once JobKeeper payments stop and they are no longer receiving rent relief and loan reprieve they will inevitably struggle to keep their doors open."
For Sam Burrett, Plexus associate commercial director, he believed that to some extent, this is already happening.
"Over the last few years, we have seen the rise of the 'legalpreneur' – a former mid or top-tier lawyer who, disenfranchised with the current practice of law, decides to start their own legal practice to pursue more purpose, balance, and ownership," Mr Burrett analysed.
According to Mr Burrett this trend has been driven by three main factors. Firstly, it has never been easier to start a legal business. "Legal technology solutions allow lawyers to seamlessly manage the back end of legal practice. Plus, there are plenty of information and advice online from solo practitioners who have walked the path before," he said. Secondly, it's never been easier to attract your ideal clients. "Solo practitioners are connected to clients via social media and online marketing. Lawyers can now engage with prospective clients online, without needing a big name-brand firm behind them." Thirdly, Mr Burrett said clients are now simply more willing to shop around for their lawyers. "Millennials have iPhones, a tight budget, and less loyalty. This means that solo practitioners now stand a chance of attracting great clients, even if they're not backed by BigLaw firms," he said.
The new future for boutiques
With the pandemic having also given rise to greater independence and autonomy over working conditions and projects taken on for individual lawyers, there have been realisations among the SME space that WFH life can better suit the firm.
Boutiques were best placed to adapt to the "new normal", and others may see this as the way of the future.
Mr Coupland said that as someone who has worked remotely for the best part of a decade he thinks it is one of the greatest upsides of the pandemic for lawyers.
"Acceptance of remote meetings in the wider business community has been phenomenal as everyone is in the same boat. The technology had been available for a long time but legacy thinking and corporate inertia to change mean lack of adoption – COVID accelerated change like nothing before," he said.
"All this gives employers much greater choice in how they staff their firm. I envisage in many businesses there will be a core group of permanent full-time staff covering a baseload supported by a large number of contractors who are engaged on a project basis or on rolling short-term (monthly) contracts. It can be a genuine win-win for all involved."
Mr Coupland was confident that the amount of business travel for internal face-to-face meetings will never come back to pre-March 2020 levels.
Meanwhile, Ms King said that smaller firms tend to be better able to adapt to any type of change, and WFH policy is no different.
"I've heard of larger more traditional firms that didn't even have enough laptops for their staff to use to work from home when the lockdowns started to happen … whereas modern boutique firms tend to have been built on the premise of leveraging technology and could easily change and continue to run their businesses from home," she said.
Mr Rod thought that for too many larger firms, transitioning from a business model that has traditionally been successful, with less risk or exposure, is hard. This is the same in any industry.
"What makes boutique firms different, is that these firms understand the risks and can implement organic mechanisms designed to mitigate those risks such as by introducing electronic intake forms, or using legal technology to ensure accuracy of the instructions they receive," Mr Rod said.
"Boutique law firms also have the edge when it comes to independence and autonomy. It is easier to change course for a small ferry, than for a large ship and it is the ability to adapt quickly to changing circumstances that gives many boutique practices the edge when it comes to the 'new normal'."
Ms Kay said that working from home is something she had always been a strong advocate for over many years, and has battled to demonstrate the benefits this has to businesses to older colleagues who are set in their ways.
"I have no doubt that many people have adapted to the freedom of remote working and have discovered better ways of doing things," Ms Kay said.
"I am sure that many people enjoyed not having the commute and having extra time in their day for things like outdoor exercise and picking kids up from school, etc."
Lessons learnt during the pandemic
With the onset pandemic, boutiques have also changed – for the better or worse. As the new landscape begins to emerge, boutiques can come out stronger, robust and innovative.
The pandemic has served as an important lesson for boutiques/sole practitioners about the benefits of their practices in this time.
Mr Coupland said that most firms he has spoken with are saying their revenue for the financial year was down by around 10 per cent to 15 per cent.
"The firms found out the headcount was probably too high," he explained. "WFH showed who was actually producing the fees and who is not productive."
Boutique lawyers also found out that "a large floor plate is not necessary".
"At the end of a lease I expect a lot of firms will rethink their office space needs and unless landlords reduce price firms will likely take less space as a cohort of staff work from home on a part-time basis," Mr Coupland said. "Remote work is effective.
"Your next employee may not even be in the same city let alone the same state."
Ms King said that in general, there is now a realisation on how well placed firms are to adapt when massive disruptive change happens.
"For example, modern boutique firms and sole practitioners tended to already have the tools in place to work remotely as compared to larger more traditional firms," she said.
"At the same time, I think many realised the importance of having the structures in place in their business to maintain their income in uncertain times. With our customers, this is through having scalable legal solutions that can be delivered online – i.e. so they could keep serving existing and new customers when they were no longer able to meet face-to-face."
Mr Burrett added that many sole practitioners and boutique law firms have learned that their approach to legal work is well suited to the "new normal".
"Law firms that already had the relevant communications and practice management technologies to facilitate remote working have experienced a huge competitive advantage throughout the shutdown period," Mr Burrett said.
"These firms have not been forced to spend time purchasing tech platforms or developing playbooks/policies to allow their employees to work from home.
"Culture is a slow-moving beast. BigLaw firms are now faced with the challenge of teaching an entire firm Zoom etiquette and are wasting time fighting over the legalities of e-signatures."
For boutique firms, the advantage will be the ability to extend beyond technology.
Mr Rod believed that boutique firms or sole practitioners have become more innovative and efficient during this time. Firms have also recognised the need to streamline their operations and transition to paperless or paper-lite models given that document security, and storage become issues when working from home.
"More law firms are warming to the idea that we need to meet the client where they are," Mr Rod said.
"That is to say, if your clients are using their phones to organise their calendars, manage their emails, and manage their documents, law firms need to ensure that they are able to offer legal services that allow clients to use their phones."
Ms Kay said they have learnt that what the "new ways are doing is right!"
Delivery of services with a client-centric focus is the way that professional services should be supplied.
"Along with online meetings, providing our services electronically is how lawyers should all have been doing things for many years," according to Ms Kay.
"We also have established niches and so we know our clients inside and out. We know what their problems are and are therefore best placed to develop products and packages to help them. Firms that are 'all things to all people' would have undoubtedly found it hard to offer something of value to their clients during these times."
Is this now the moment to make the jump?
If this is indeed the time and the correct moment, the new waves of disruption could provide the right opportunity for lawyers who have always wanted to start their own firm.
But making the jump to boutique is a huge moment in one's career.
Mr Coupland believed that starting your own business is not for everyone.
"The risks involved can only be borne by those with sufficient risk appetite," he warned.
"If you are one of those people who have always wanted your own business then those risk appetite and drive go a long way to ensuring success.
"For most people making the jump they are confident they have the legal skills to make a go of it, the risk is 'will clients follow me?' I would say the key to success is knowing you have a following, even a small one because this is a base from which you can grow."
Ms Kay, who started her law firm herself during the pandemic, said that lawyers starting their own law firm is not something you can do overnight and "you need to have a pretty savvy business head on you".
"You need to have a clear plan and start implementing that plan at least six to 12 months before you jump ship," she noted.
"It is not just about having a business name, a website and sufficient legal experience anymore. There is so much more to setting up a successful law firm than being able to deliver quality legal services. It is a crowded market out there and you need to offer something that no one else does."
Ms Kay added that there needs to be a plan and "you must stick to it". Part of that plan should include developing a network, growing an engaged email list, becoming a thought leader in your space and knowing (really knowing!) your ideal client.
Mr Burrett said that it's essential that you have a clear focus for your business when you set out, which is where planning and coaching are invaluable.
"It's a real shame when we see lawyers take the leap, which we massively admire, but they haven't invested in the pre-work needed to make sure their new business is a success," he said.
To avoid this there are proven systems, processes and technology for lawyers launching online law firms and we encourage those taking the leap to seek them out.
"Jump on LinkedIn and find some people who have already done what you want to do," Mr Burnett said. "Ask to buy them coffee to hear more about their experience. Reflect on their answers and understand whether their experience might be relevant to you. It probably will be. Sharpen your thoughts by sharing your goals and getting feedback from people you care about before you make the jump."
Ms King said that there is nothing like quitting your job and "going all-in to motivate you!"
That is what Ms King experienced when she launched Automio, and it's what many of her own customers have done too.
"Generally, our most successful customers are fully committed, have a growth mindset and have the financial resources and time to allow them to fully devote themselves to scaling their new business (either through their own savings, support from a partner, or bank finance)," Ms King said.
Mr Rod noted to make the jump, it must be decided that this is what you truly want to do. "Trust your judgement that this is the right decision for you and your family," he concluded.
"Commit to making your practice a success, even though you will face major challenges and hurdles. Innovate. Pour your heart and soul into everything you do, so that you give each client and each matter 200 per cent of your effort."