The best marketing doesn't feel like marketing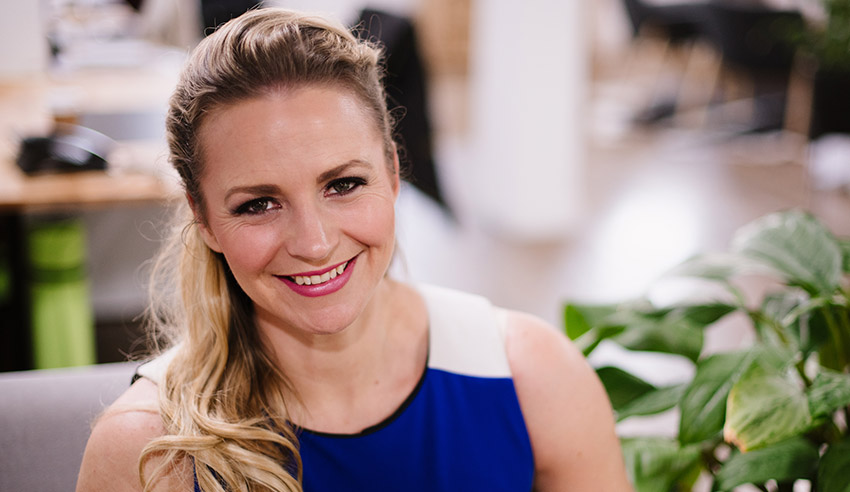 Making sure you have the right specialist for your business and digital marketing plan is critical for small businesses such as boutique law firms, writes Amanda Rose.
When it comes to securing clients, referrals are great, and they convert consistently, but there's never as many as you'd like, or need. At some point, if you are looking to continue growth past a certain point you will need to engage in marketing, more specifically digital marketing. Digital marketing specialists are a "dime a dozen" nowadays promising the world but quite often they talk the talk but do they walk the walk? 
There are three areas of digital marketing that are highly relevant to the legal profession and can be powerful tools in marketing your business. Beyond understanding the importance of each of these marketing mechanisms the questions which you need to keep in mind are: What should you be looking for? What questions should you be asking? Who should you choose?
You need a website (or a proper working lead-generating website)
Why it's important:
This might sound simple enough, but the more seasoned legal professionals tend to take the approach that if they have never needed a website up to this point, why should they look to have one built now? People who are looking for a lawyer aren't just out window shopping for the fun of it, those who are looking, anticipate needing to engage your services and in the digital age of technology the first thing many people do is turn to Google. Having a (searchable) website makes it easier for potential clients to find you. Accessibility is key here – a website will provide a quick and helpful reference for all of your company's basic information. The implementation of a website also instils a sense of credibility and allows the client to start to build a relationship with you.
What to keep in mind:
A website needs to be designed on paper before online. Think of the user experience and the content should be relevant, images easy to load and a call to action at key locations.
When engaging the services of a web developer or designer they should seek to understand your needs to best portray your brand and services. Don't be pressured into anything, ask for examples of previous work and make sure you have a very specific contract in place to manage expectations and deliverables.
Don't 'stuff the content' thinking it is going to help with SEO
Why it's important:
Unfortunately, it is a regular occurrence nowadays to find websites littered with illiterate copy which doesn't read organically (and in fact works against your rankings!). Sadly, it is done intentionally believing that by adding relevant keywords at any juncture possible, the site's SEO rankings are likely to increase. Think of it like this though – if you are going to build a beautiful house, are you really going to fill it with rubbish furniture? Don't fill your website with garbage. The profession is built on communication, articulation and a level of eloquence so don't drop your standards when it comes to the copywriting on your web page.
What to keep in mind:
Understand the purpose of your website before you build it and create content
You always want to read and approve any new content that an agency wants to put onto your website. If it looks unnatural, clunky, or seems stuffed with keywords, you should send them back to the drawing board.
Search engine optimisation is a long-term strategy for your business. Be wary of any SEO "specialists" which promise you guaranteed results (for example even Google says you can't guarantee home page placement). Google has their own form of law enforcement and they will bring you down if you aren't following the rules. Your SEO consultant should want to understand what your goals are and clearly articulate what changes are being made to your website and most importantly, why. They should be able to produce reports showing your progress and communicate well and to your understanding.
Socials are socially acceptable… even for law firms
Why it's important:
While marketing has always been about connecting business with their target audience, today, this means knowing where they hang out online.  Much "word of mouth" and referrals are exchanged over social media platforms such as Facebook, Instagram and LinkedIn. LinkedIn is a massive game changer and is like a virtual resume so this is something that if you haven't got onto yet, you need to.
What to keep in mind:
When it comes to acquiring the services of a social media specialist doing your own research pays dividends. Before considering the provider, you need to look at their OWN social media accounts. How many followers do they have on Instagram vs how many following? And look at the engagement. Is it quality engagement and regular? Are they posting on Facebook regularly with great content and what is their interaction with the audience like? So essentially ask questions and observe.
I like to also speak with current or previous clients of theirs to see how they like it.
The digital marketing space is constantly changing but acquiring the help of the right people can keep you on top of the game and make sure that you are seeing a return on your investment. It is about taking the time to build the right foundations, ask all the right questions and find the specialist that is the right fit for you and your business.
Amanda Rose is the founder of Small Business Women Australia, Western Sydney Women and Western Sydney Advisory.