Arnold Bloch Leibler blocked from using Slater and Gordon documents in defence of class action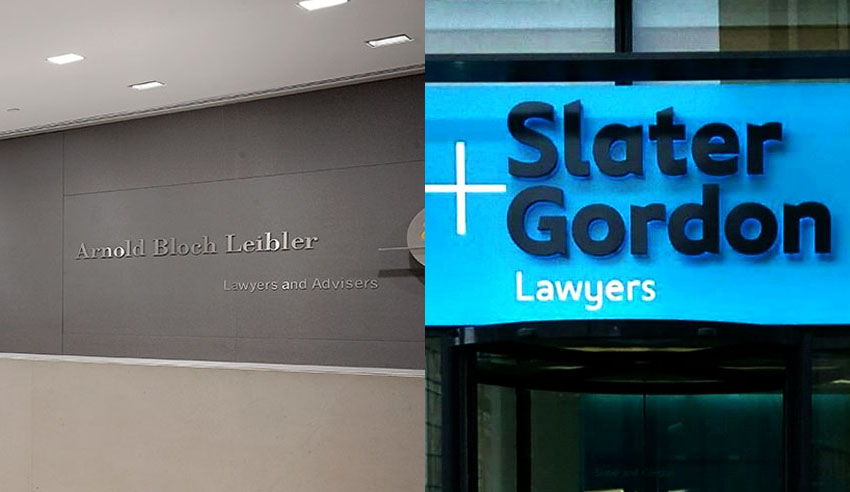 Australia's Federal Court has dismissed a lawsuit from Arnold Bloch Leibler requesting access to legal documents used in its work for Slater and Gordon during the "disastrous" $1.2 billion acquisition of UK firm Quindell to defend itself against related legal action.
Following what has been described as one of the most "contentious" acquisitions deals in history, the Federal Court of Australia has denied law firm Arnold Bloch Leibler (ABL) from accessing documents used in its legal work for Slater and Gordon that the firm had anticipated using in its ongoing defence against a related class action. 
ABL acted as a legal due diligence adviser to Slater and Gordon for an entitlement offer that was used to raise capital from the latter's shareholders to finance the "disastrous" acquisition of the professional services division (PSD) of UK-based Quindell plc. 
Investors claimed they suffered a loss as a result of misleading statements in Quindell representations to the London Stock Exchange which wrongly suggested the company was in good financial health. The UK£80 million profit it had declared was revealed to be a UK£375 million loss, resulting in a UK-based fraud investigation. 
It is alleged that ABL acted negligently in providing advice to Slater and Gordon and had failed to ensure that documents published in relation to the entitlement offer were not misleading or deceptive. The previous settlement class action against Slater and Gordon over the issue was approved and distributed by the Federal Court in 2017. 
The Federal Court explained that the applicant in the latest proceedings, Matthew Hall, wants to have access to documentation which will show what was known or had been brought to the attention of ABL while ABL wishes to have access to the communication between itself and Slater and Gordon. The court said it is because the principal issue in the dispute "will be the extent to which ABL had a reasonable basis for legal opinions". 
Mr Hall has alleged that ABL is responsible for the entirety of its losses. It then follows that ABL "needs to consider the extent to which it has valid apportionment defence or cross claims that may be advanced against Slater & Gordon, its directors or officers". 
The dispute between the two firms arose because Slater and Gordon rejected its consent for ABL to use the relevant materials for its defence against Mr Hall. The first firm told the court it resisted the use and disclosure as it maintains some documents – including those allegedly relating to clients – requested by ABL are marked confidential. 
Although rejecting ABL's claim to access the required documents, the court explained that it has "various mechanisms" to ensure a fair trial and that any information that may be relevant to ABL's defence – but that they cannot access as a result of this hearing – means "no inference adverse to ABL might legitimately be drawn for failure to adduce evidence of that information at trial". The court would not elaborate further. 
The proceedings between Mr Hall and ABL and between ABL and Slater and Gordon have been made available on AustLII.