Wellbeing of rural lawyers a critical challenge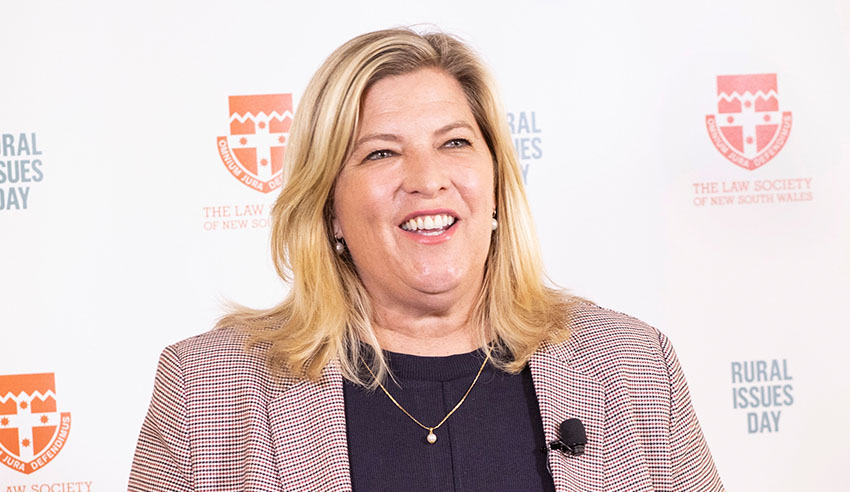 Wellbeing and mental health will be crucial for rural and regional lawyers and their communities in order to navigate across a multitude of issues at a challenging time.
In the past 18 months, regional solicitors have dealt with successive crises, including a wicked drought, a catastrophic bushfire season and a global pandemic.  
The economic impact of these crises on our regional communities is enormous, affecting entire industries, towns and regions. 
At a speech at NSW Law Society's Rural Issues Day, the Honourable Bronwyn Taylor MLC, Minister for Health, Regional, Youth and Woman said that what struck her is an imbalance between opportunity in rural and city for services such as law which continues to exist.
"It is vital that for rural communities accessing legal services, to make sure we have good practitioners, good access and have great communication. Country people deserve great access to those services that are so very important," she said.
"We need to make sure we have legal services active and connected across our communities, so we know when events happen like bushfires and drought, we can target those people and get legal services accessible for them as required."
Ms Taylor said that wellbeing across communities in rural and regional lawyers is both intrinsically linked.
"I'm sure many of you as regional lawyers in the community, are often the people clients open up to as well, so you are an important and valued part of the ongoing conversation about society in mental health," she said.
"It is really important that as practitioners that are seeing the local community every day, that you are aware of the services that are available."  
Ms Taylor said in rural and regional communities, 45 per cent experience mental health issues and chances are they are most stressed and concerned when they have a legal problem and are accessing legal services.
"They often turn to you as someone they trust, someone they are seeking guidance from, no doubt many of you have played the pastoral care role, more than normal lawyers need to," she said. 
Ms Taylor also thanked the rural lawyers as they have been able to assist communities especially during COVID-19 but also encouraged that rural lawyers too must take care of their own wellbeing which feeds back to the community.
Law Society president Richard Harvey said that "rural lawyers' success is inextricably linked to the wellbeing of your communities."
"Around 12 per cent of the state's 36,000 solicitors live and work outside of our cities. The Law Society acknowledges your contribution and the leadership role you play in your communities," he said.
Mr Harvey said that while many large law firms and organisations provide support through their employee assistance programs, there are solicitors in smaller practices, especially in regional areas, who don't have access to this support. 
"Earlier this year, as part of our continued support of the profession during these challenging times and beyond, the Law Society launched a new suite of enhanced mental health and wellbeing support services – the Solicitor Outreach Service or SOS for short," Mr Harvey said.
"The SOS aims to rectify this and shows our commitment to helping you stay connected and maintain a sense of community, even as physical distancing keeps us apart."
Previously Lawyers Weekly found that although big city firms are managing health and wellbeing of staff in a new flexible working environment, regional firms are also positioned to pivot on wellness as we start to look ahead in a post-COVID world.
Through the Law Society's SOS – all NSW solicitors can now access up to three sessions with a qualified psychologist each year at no cost.
Telephone counselling is also available for solicitors in distress, with the hotline open 24 hours a day, seven days a week.