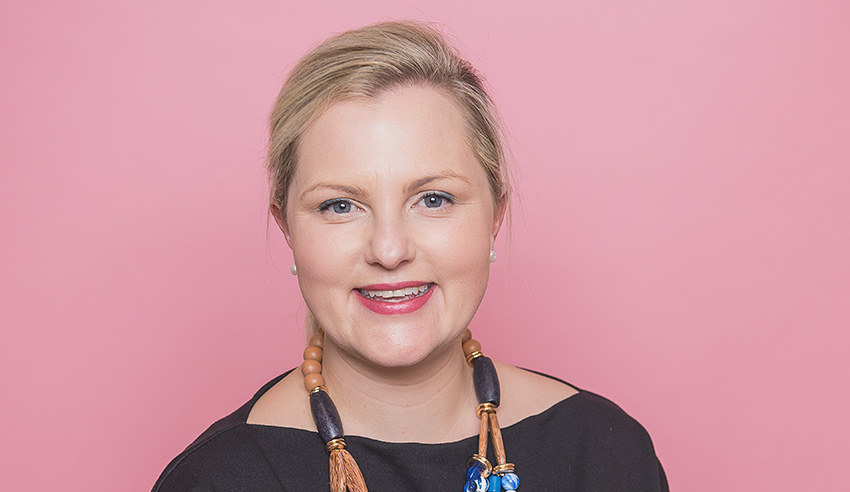 Having lived through some of the world's strictest lockdown measures, and having seen fellow Australians enjoy holidays, boutique legal professionals in Melbourne and across Victoria have had a much harder time detaching from work and bolstering wellness levels.
"It has been an extremely long time operating under these pressures, and they have indeed been extraordinary pressures."
Percy Legal principal Lucy Percy (pictured) is not alone in this sentiment, which she followed by noting that Victorian lawyers, especially those in boutique practices, are "absolutely exhausted".
TBA Law principal Jacqueline Brauman supported this saying that the issues faced by those in the Garden State go beyond mere considerations of work-life balance and one's capacity to switch off from work: "This is creating burn out on a scale that is not just related to work – it's emotional exhaustion and lack of motivation for everything."
One of the complexities of the age of coronavirus for Victorian-based practitioners, Ms Percy outlined, was that it hasn't' been as simple as recognising that 2020 was going to be a tough year, and that lawyers who are also parents may have to "take my foot off the pedal in my own business" in order to tend to familial responsibilities.
"My husband is in the construction industry, and we were concerned the whole time about his industry being stood down without pay at any time, and me needing work in the pipeline, to contribute more financially to the family budget if that happened," she recounted.
"When stage four restrictions were announced and we lost our in-home childcare, and school, it wasn't as simple as sharing the loan with my husband and him taking extra time off work. Without him performing his role, his team wouldn't have had work to do and so his responsibility to his employer was paramount. He did take one day a week off which his employer didn't hesitate to accommodate, (unpaid because the business had 75 per cent of their large workforce stood down on half pay) because I simply needed help and was lucky enough to have had some excellent work coming in and I wanted to capitalise on that work."
These circumstances are, she noted, unique to her own personal experience. But, as Hartwell Legal senior lawyer Elisha Raucci explained, "it has been particularly tough for Victorians to adapt to the new normal".
The impact of lockdown
Esposito Law & Co lawyer Annette Esposito got lucky pre-pandemic – she travelled around Italy at the start of 2020 and was, thus, able to unwind and relax before COVID-19 spread. Not everyone, of course, was so lucky in the timing of their holidays and instead missed out on what they'd booked.
Compounding this issue, lawyers in Victoria, by virtue of the strict lockdowns, have had little to no scope for creating separation between the personal and professional. For business owners in particular, Ms Brauman noted, this has been near impossible.
"I've tried to take two days, and ended up having to work at least three hours each of those days. As a business owner, I have had to be constantly present and available for staff, and not been able to work from home. I have needed to be the strong leader and set the focus and have clear messages amongst the confusion," she recounted.
Ms Percy said: "A typical day for me was being with the kids during the day, managing some remote learning with my son in grade one and my work while the baby slept, and working every evening and weekend. I have only had a couple of days off since March, and that has been for my children's birthdays, and to stop and watch my sister's wedding in NSW via Zoom."
Ms Raucci has been slightly luckier: "We have a fairly flexible workplace so we have been able to take some time off to recoup, as we usually would when working from the office. Time off has always been key pre-COVID with the hours that lawyers work and it has become even more important since working from home as the line between work life and home life can sometimes feel like it is blurred."
Detaching from work
Ms Esposito's two-year-old daughter, she said, has been a "great distraction" in this time: "I have also had some new hobbies that I may not have otherwise done, I took up needlework, reconnected with an old dance teacher and took dance classes over Zoom."
In order to effectively detach, Ms Raucci said it has been necessary to keep up with one's routine while working from home.
"I have kept a similar structure to how I work in the office and try to set a cut off time from work. I also separate where I work from the rest of the house so there is a designated work area that I can walk away from. My dog has also been key! He is great at ensuring that I take a break and get some fresh air," she said.
In Ms Brauman's estimation, however, concerns for one's wellness have not been so related to detachment from one's legal practice.
"While it has been harder for those working from home to draw boundaries, that's not what has increased the mental load. The mental load and impact on wellness have been the uncertainty, the lack of freedom, the mis-information, trying to keep up with the rules changing week to week, and anticipating a recession and what that will mean on their jobs (all while dealing with kids at home, and partners who have lost jobs or been stood down)," she explained.
Ms Percy agreed: "Obviously, time off work is essential for wellness long term, and is the gold standard of self-care and preservation, but it was clear to me I wasn't going to have the luxury of detaching from work at all this year as there hasn't been any personal downtime at all. After my parental responsibilities had been met for the day or week, all the rest of the time simply had to go to work!"
Instead, she surmised, a "sense of wellness however has come from seeing a reward for my efforts, and feeling in control and confident of being able to provide for myself and my family in the current economy and being less dependent upon my husband's wage (a luxury I have had the ability to rely on in my first year of business)".
For everything else, Ms Percy listed, Victorian practitioners can and should be exploring options such as meditation, gratitude, daily walks, cooking, audiobooks, podcasts and reframing one's thoughts to better shape one's experience.
"My perception of 2020 is something that I am in control of," she proclaimed.
Getting creative, personally and professionally
One of the silver linings of the pandemic, Ms Percy detailed, has been the "impetus" to be courageous and creative with problem-solving and legal service delivery.
"As firms trialled new things (webinars, greater social media presence, teaming up with other complementary boutique firms to cross-promote) I think the fear of failure, or being conspicuous for trying too hard has dissipated. There was a real need for all boutique lawyers, to secure their livelihood and I think that required a fairly stern assessment of their strengths and weaknesses, their ideal client, their most profitable service, etc.," she said. 
"The real shame would be if these same lawyers burnt out in 2021 and these hard-won lessons were lost without any evidence in their post-COVID practices. What we have all learned this year has been such a win-win for the industry and the clients that we serve.
"Second to that, there will be many more lawyers joining the ranks as boutique lawyers, and sole practitioners. Possibly through necessity rather than choice, and perhaps with a lot of fear. Those of us who have managed to navigate 2021 with some wins need to be rested and build some balance into our practices so that we can encourage and support those who wish to join us but need encouragement and to be directed to the wonderful resources out there for boutique lawyers."
Victorian lawyers, Ms Esposito said, have had to adjust and adapt to be able to best deliver to clients during these trying times.
"Taking time to reflect on the year that was will hopefully mean for some lawyers that they managed to cope during these unprecedented times and come through the other end and acknowledging that they had the fortitude and strength to push on," she noted.
Lessons from the age of coronavirus for Victorians
While Ms Raucci said she and her colleagues have always tried to separate their personal and professional lives in order to seek balance, efforts towards this separation have become critical in the age of coronavirus, where the lines have been blurred between the two existences.
"A lot of lawyers are struggling to find that balance between working and then switching off and enjoying downtime, whether it be exercising with friends, walking the dog, watching TV. The inability to distance yourself from work and your own personal time definitely makes a difference on how productive and efficient you are when working. It also impacts your own mental wellbeing," she said.
What is thus necessary, Ms Esposito suggested, is "having interests outside the law allows you to refresh and recharge so you are able to give 100 per cent to your clients".
According to Ms Percy, it may be reasonable for the legal profession to simply accept that work-life balance has been beyond us as an attainable target this year.
This said, she added, practitioners in boutique firms were "well ahead of that curve" anyway, and have traditionally been more focused on ensuring optimal wellness levels.
"For me, the best way to do that is to market my services in a way that is just me, and that therefore takes very little effort as I am 'masking' for a client or a platform. And the clients that find me have already self-selected through my marketing so I genuinely love helping them," she posited.
"I truly think that we work to live, and I wouldn't be a good estate planning lawyer if I didn't remind people that if it wasn't the pandemic that disrupted our lives simultaneously across the globe, any of us could experience an equal or greater disruption at an individual level through any variation of tragedy. We are all, and always have been fragile and vulnerable, and so I have always tried to operate my life with a little 'fat' in terms of time and energy so that I can share that time or energy wherever the disruption or disaster at the time demands."
Looking ahead to 2021
With the prospect of regional travel finally a realistic possibility for Victorians, practitioners are looking to take full advantage. As Ms Raucci said, having a break to refresh and stave off burnout will be essential.
"Having that break and being able to switch off enables you to provide a more efficient service to clients. Days can feel quite repetitive when working from home, so once we are given the green light to return to the office (whenever that may be), having a break in between the return is likely to assist a lot of lawyers to get back into the usual daily routine and mindset," she detailed.
Ms Percy has a week booked in Bright, Victoria – "[I'm being] cautious, just in case the NSW border still isn't opened" – for the month of January.
"I want to use the time to connect with my children, and my husband, and workwise, to plan my 2021 purposefully, and to play with all of the wonderful ideas that I have had this year and see which ones come out in the wash," she noted with excitement.
Ms Brauman is also taking time off, but is more sceptical of the longer-term benefits of such a break after what has been an incredibly trying year for Victorian practitioners.
"As usual, over the Christmas break, our firm will be closed for two weeks. I cannot see how this short time off will be sufficient to enable a 'bounce back'. The mental pressure will continue during this time. At this point, it is unlikely that time off will be sufficient to enable a 'bounce back'. There will be no 'bounce back', just continued pressure and emotional toll to help those struggling around us," she warned.
Either way, and in the wake of such a tough year, and with Victorians now looking to get back to some sense of normality, Ms Percy said the best thing that anyone can do to support practitioners in the state is to support their businesses.
"Refer to us, like our posts, share our latest offerings, share your audience with us. I had this conversation with another Melbourne lawyer mum just as we were going into stage-4 restrictions, and we both commented that it seemed counterintuitive, but the best thing that anyone could do for us was provide us with the best reach for our marketing efforts (time and money), and refer to us," she said.
"That way we could just reduce our work to two things: billable client work, and all of the family and home stuff, and set marketing aside for those hardest months where we were without school or childcare.
"I have actually been so humbled by the support that other women have offered to me during this time, lawyers are a wonderfully kind and intuitive bunch of people."
On a more personal level, Ms Raucci mused, the pressure of the pandemic, together with forced working from home and tough state-wide restrictions, means that many Victorian lawyers have reflected on what is most important in life.
"Being able to spend time with family and friends and do what makes you happy outside of work have become key," she submitted.