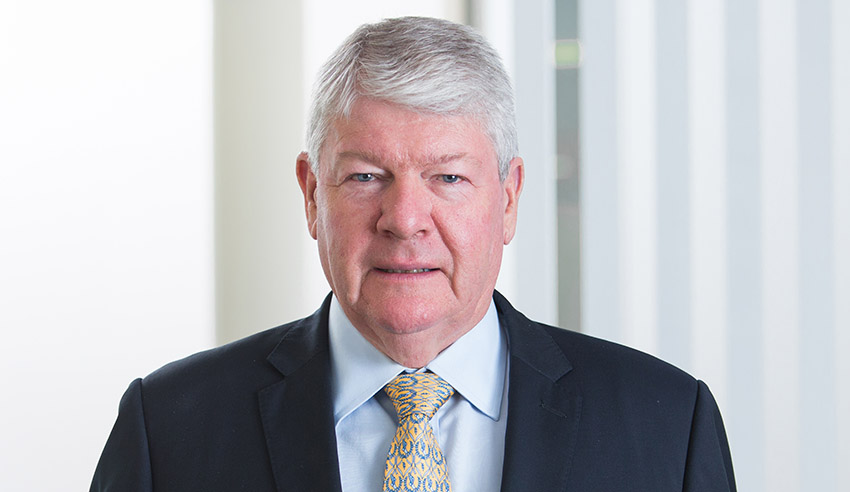 Independent Queensland law firm, Cooper Grace Ward, is celebrating 40 years of providing legal services.
From its inception in 1980, Cooper Grace Ward said they have gone from strength to strength and has become one of the largest independent Queensland-based firms, serving clients across Australia and internationally.
The firm's managing partner, Chris Ward reflected on the milestone.
"As a firm, we're incredibly grateful to our clients and our wonderful team whose contribution and many achievements have made CGW what it is today," Mr Ward said.
"When I think back to our humble beginnings in 1980, it's been quite the ride but it's been our relationships with our people, our clients, our suppliers and even our competitors, that have carried us through the good times and the more challenging ones."
Taking a risk 
Founding partners, Peter Cooper, David Grace and Mr Ward met in the early 70s while partners working at a local Brisbane firm. They noticed a gap in the market and decided to band together and on 22 December 1980, launched Cooper Grace Ward as a new firm with a fresh approach.
40 years of growth 
In the 1980s, Brisbane was starting to step up on the world stage, hosting the Commonwealth Games in 1982 and the World Expo in 1988.
"We witnessed a real surge of government and business investment coupled with increased tourism, and suddenly monumental change was happening in Queensland and the Australian economy. Cooper Grace Ward was positioned well to benefit from that, and we began to grow exponentially," Mr Ward said.
Mr Ward stated that during this period, the firm grew quickly with many new lawyers joining from other firms.
This growth slowed in the 1990s when the Australian recession kicked in and slowed the economy.
"When the 'recession we had to have' kicked in, it put the brakes on our growth for a while. It was a challenging time for us and our clients, but we adapted and made it through while many of our competitors did not," he said.
During the 40 years of growth, the firm saw several major firms and partners merge into the Cooper Grace Ward fold including Power & Power, Thompson King Connolly and Bain Gasteen. The firm also had an association with Hunt & Hunt Lawyers. 
Retaining and nurturing team members 
One of CGW's defining principles has been to increase the emphasis on looking after team members who, with a greater level of support behind them, go the extra mile to look after the firm's clients.
Over the past decade, the firm has dedicated significant resources to ensure they remain at the forefront of the diversity and inclusion spectrum, including forming a diversity committee that drive a range of initiatives around gender, age, impairment and cultural diversity.
The firm stated it proudly totes a generous parental leave policy, diversity team and wellness committee. In addition, the firm was one of the first law firms in Queensland to have a domestic violence policy and to provide paid domestic violence leave.
Cooper Grace Ward has been recognised for its achievements in these areas, most recently being named as one of only four Australian law firms to be recognised as an Inclusive Employer by the Diversity Council Australia.
Maintaining independence
Cooper Grace Ward has been an independent firm for four decades and its strategy going forward is to maintain that independence.
"Throughout our 40 years, it's been important for us to keep an eye on the trends and continuously assess whether our strategy is right for us, and in strategic planning over the last two to three years our partners and team have reinforced the desire to remain independent, as it differentiates us in the market for clients and talent, and gives our partners control of our destiny," Mr Ward said.
Mr Ward who is also the current president of ADVOC Asia and chair of ADVOC Global said that in addition the firm's membership of ADVOC, complements the firm's strategy and gives access to international clients and connections.
Moving forward
December 2020 will mark Cooper Grace Ward's 40th year of practice, but the firm is still fresh-faced and growing.
The firm will continue to invest heavily in knowledge, training and technology to better support clients and team members, and to underpin ongoing organic growth.
Mr Ward, the firm's current managing partner and a founding partner of CGW, will complete his fourth term in December 2021, after 16 years in the role. 
In October this year, the firm appointed Charles Sweeney as deputy managing partner.
Mr Ward will work closely with Mr Sweeney through a period of transition and Mr Sweeney will then take on the role of managing partner from 1 January 2022.