Landers debuts Qld workplace relations and safety practice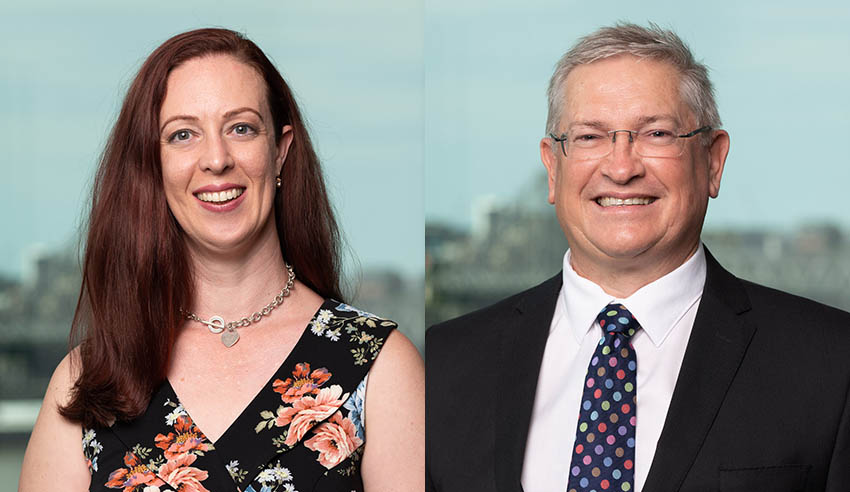 Lander & Rogers has recruited two Ashurst senior lawyers to launch its new workplace relations and safety practice based in Queensland.
Vince Rogers and Shannon Chapman join the firm as partner and special counsel, respectively. The pair bring with them a wealth of experience advising on workplace relations and safety matters.
Throughout his career, Mr Rogers' practice has covered all aspects of employment, discrimination and safety. According to a statement from Landers, he has played a significant role supporting clients with the changes to private sector whistleblower laws, including advice on how to manage and respond to a complex protected disclosure as well as the conduct of one of the first cases in the Federal Court.
Meanwhile, Ms Chapman, who has over 15 years' experience, also brings expertise in commercial law, which she began her legal career in before moving into employment law thereafter.
"Vince joins us from an international firm where he has developed a strong workplace relations and safety practice working with many of our mutual clients," said WR&S practice lead Daniel Proietto.
"Both Vince and Shannon are experienced employment lawyers and understand the particular needs and challenges of our market."
Commenting on his decision to move to Landers, Mr Rogers noted: "Lander & Rogers is well-credentialed and recognised as a national leader in workplace relations and safety. The switch to an Australian-based firm provides greater opportunity to support the firm's overall success and contribute to change in our industry".
"Lander & Rogers not only walks the walk but is charting the course ahead for the profession – specifically, through its work on programs to address diversity, including gender inequality, and its focus on innovation and technology," added Ms Chapman, reflecting on the firm comprising 43 per cent female partners," he said.
Going forward
The appointment of Mr Rogers and Ms Chapman, and the launch of the new practice, come at an opportune time, with demand for strategic legal advice high, according to the trio.
Mr Proietto noted how the true impact of the pandemic has not yet been felt for a number of industries, with changes to legislation and working conditions both set to alter how organisations manage their operations.
"We're not out of the woods yet," he said. "An increased number of employers are seeking legal guidance on disciplinary and dismissal processes in the event decisions are challenged. Additional workforce restructuring is also highly likely."
In addition, Ms Chapman noted there is growing concern from employees regarding job security.
"Job scarcity in some sectors and industries means many employees will be more prepared to fight to keep their jobs, pursuing legal avenues where necessary. We saw this happen during the GFC," she said.
"In many cases, employers may need to reassess whether they can require their people to work from the office full time. There will be an adjustment phase over the next 12 or so months as enterprise agreements and modern award frameworks that do not provide for more flexible working arrangements are tested and reassessed."